Apple just rolled out iOS 13.5 and You need to Take no Time in Downloading it!
Finally, Apple has released iOS 13.5 for its iPhones and iPads. The latest update rolled out on Wednesday 20th May and well, you should take no time in downloading it right away. To download it, open Settings app in your phone and go to General > Software Update and then follow the instructions ahead. Do you want to know why am I saying this? Well, the answer is that this latest update brings bug fixes, improvements in its processing, improvements in how the Face ID works when you're wearing a mask on.
Read: Will Contact Tracing App helps World to Control Pandemic.? Google & Apple Thinks So
Now let's talk about the most interesting feature that this update brings with itself. Thankfully, Apple in collaboration with Google has released a COVID-19 Contact Tracing app. This app will trace an individual's health status for figuring out the presence of COVID-19.
A Contact Tracing app Introduced in iOS 13.5
The above-given tweet means that iPhone and iPad users can take advantage of the Exposure Notification API. You will have to download this latest Apple iOS 13.5 updates in order to use it. Once downloaded, the feature is present in Settings > Privacy > Health > COVID-19 Exposure Logging. This feature will be inactive unless you install a public health authority approved app for it.
With the help of this feature placed in the latest update, you'll be notified in case you were in contact with someone who has been diagnosed with Coronavirus. The notification will be sent to you by public health agencies. Is this the complete model of the contact tracing app being developed by Google and Apple? Of course not. But currently, 22 countries have requested and received access to the API by Google and Apple. Both companies say that the app hasn't been fully completed yet due to privacy protection issues.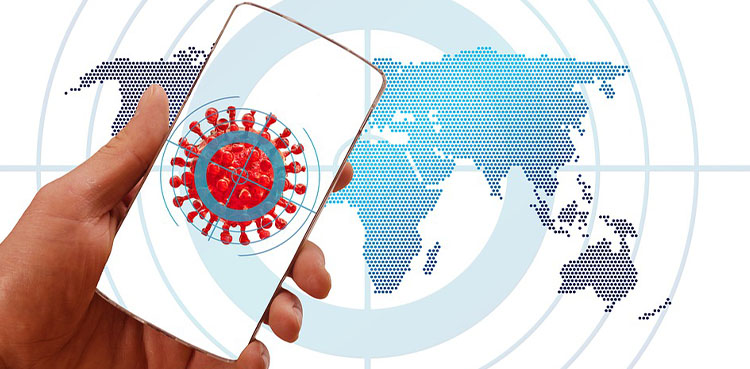 Apart from that, the contact tracing app uses Bluetooth Low Energy instead of Wifi or any other means. It is so because Bluetooth makes it a potentially more identifiable means to trace individuals. Also, the notification is anonymous, which means you don't know who has contacted you.
Face ID Improvements
Now let's talk about the Face ID improvements. On the previous iOS versions, you'd have to wait for a couple of seconds while you're wearing a mask and tried to use Face ID to access you phone. And finally, your iPhone attempted to identify your face before it led you to enter a passcode. But talking about the latest Apple iOS 13.5 update, it has made to unlock your iPhone quite much easier. You just have to swipe up once from the bottom while you're wearing a mask. And yes, you'll see the option to enter your passcode right away.
Also read: Covid-19 Tracking App – NHS UK Won't Use Contact Tracing Method by Apple & Google
iOS 13.5 update also lets you turn off the feature in Group FaceTime calls. The feature is that the iPhone automatically changes the size of the participant windows when the other user speaks.
Via: The Verge