Apple Watch SE – An Inexpensive Smartwatch just for $279
4 min read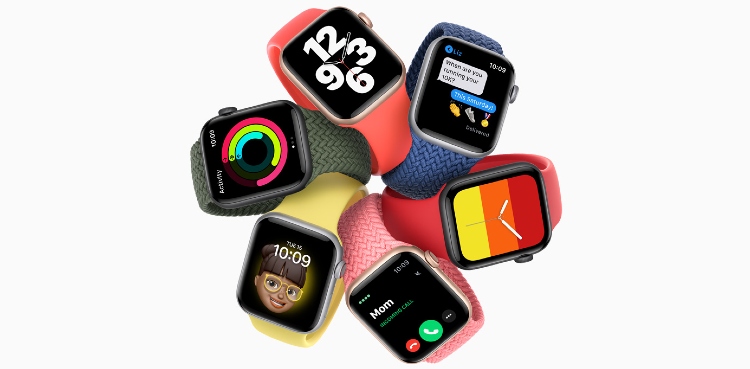 We all knew already that the Apple Watch Series 6 was coming, but surprisingly, Apple also unveiled a more affordable inexpensive smartwatch at its "Time Flies" event yesterday. The California-based company has introduced the highly spectacular Watch SE smartwatch that is available to order in just $279.
Read: Airpods Pro are Available at the Lowest Price ever at Amazon only for $199
The design of the smartwatch is quite similar to the 2017 Apple Watch Series 3, but it comes with quite many specs and features similar to the Watch Series 6 announced yesterday. For those who can't afford the flagship wearable, this one is quite the best option for them. Although it does not come with the new Apple's electric S6 processor and blood oxygen sensor that's present in the Watch Series 6, it still does have a lot to offer. Jeff Williams, Chief Operating Officer of Apple said;
Apple Watch SE combines elements of the Series 6 design with the most essential features of Apple Watch, all at a more affordable price. We're excited to offer another great option to help customers stay connected, be more active, and keep an eye on their health.
Let's directly jump into what the Apple Watch SE has to offer and why should we consider it as a valid option while buying a smartwatch.
Performance and Design
Apple Watch SE uses the S6 System in Package (SIP) and dual-core processor which delivers incredibly fast performance. The performance of the Apple Smartwatch SE is up to two times faster than the Apple Watch Series 3. Moreover, the Digital Crown with haptic feedback rotates, it creates incremental clicks with exceptional mechanical feel. Also, the Apple SE features the latest microphone and speaker that are designed to deliver better sound quality for Siri, phone calls, and Walkie-Talkie.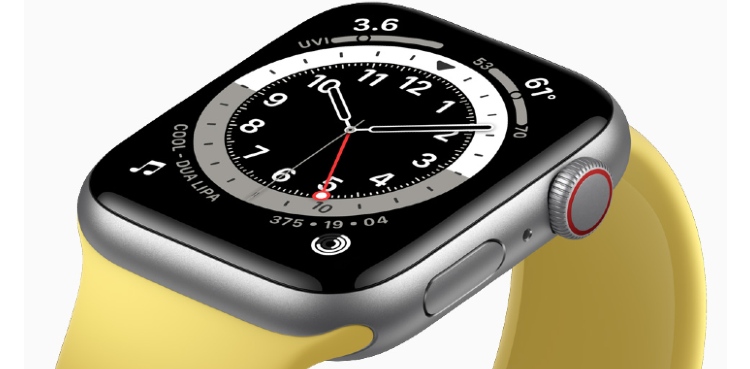 Talking about the design of the smartwatch, the SE features a remarkable Retina display with curved corners and thin borders. This smartwatch announced at the Apple Event 2020 is about 30% larger than the Series 3, although it's quite similar to it. The interface of the Watch SE features large and easy-to-read app icons and fonts. As it uses watchOS 7, users will get a range of new watch faces optimized for the screen. It'll available in both 40mm and 44mm sizes. Apple Watch SE announced yesterday will also be compatible with all the new bands launched with the Apple Watch Series 6. This includes the Solo Lopp and Braided Solo Loop.
Apple Watch SE Specs and Features
The Apple Watch SE runs watchOS 7, which means that this smartwatch will give users access to many of the software features similar to the Apple Watch Series 6. Apple promises that this smartwatch will be twice as fast as the Apple Watch 3. Moreover, it'll be available in both GPS-only and cellular versions. The SE smartwatch features an accelerometer, gyroscope, and always-on altimeter similar to that of the Watch Series 6.
Not only this, but it also sports the latest motion sensors, speakers, and microphone. With watchOS 7, users can use seven new watch face options and take personalization to a whole new level. There are also new health and fitness features that include low-range VO2 Max, automatic handwashing detection, and new workout types that help users understand sound well-being.
Fitness and Health Features
The next-gen always-on and more efficient altimeter along with the GPS and nearby Wifi networks of the Watch SE provides real-time elevation for the entire day. This feature lets users know when a slight change in elevation occurs above the ground level. Apart from this, like all the Apple Watch Series, the Watch SE will also offer workout tracking and all-day activity monitoring.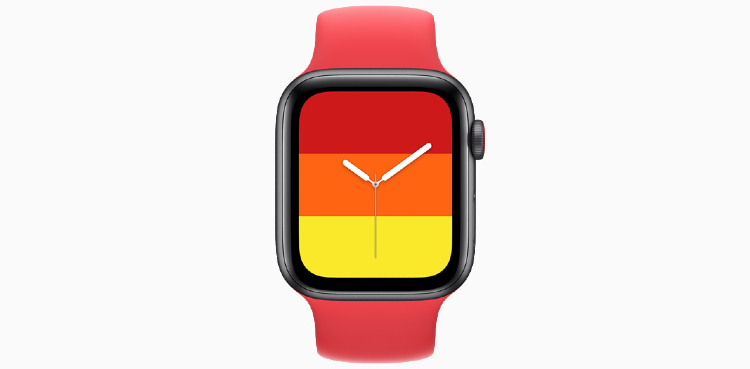 In the smartwatch, there are dozens of workout tracking options so users can easily choose whichever option they want. The smartwatch, for more accurate tracking, can easily pair with compatible gym equipment. The water-resistance of the smartwatch is up to 50 meters which makes it suitable for swimming. You can easily track the splits in the pool, or map your route if you're swimming in open water.
Also read: Bose QuietComfort Earbuds Release Date, Powerful Noise Cancelling, Design and Price
Furthermore, the Apple Watch SE also offers a fall detection feature. It uses the accelerometer and gyroscope to determine the path of your wrist and the impact acceleration. The SE smartwatch will send you an alert or call emergency services in case if it experiences a hard fall. If after a minute of the fall, no movement is detected, the smartwatch will call emergency services automatically and play an audio message giving your location.
Pricing and Availability
Apple Watch SE (GPS) is available at a price of $279 while Apple Watch SE (GPS+Cellular) starts at $329. You can order both the Apple Watch SE from apple.com and in the Apple Store app. The availability of the smartwatches will begin from Friday, 18 September in the US and other countries.
Ayesha Khan is a Content Writer and Digital Marketer at Codematics Inc. She has done her BS in Electronic Engineering. In her free time, you can find her cooking meals, reading books or watching Kdramas. Search for her articles under the hashtag #AKArticle on LinkedIn and Twitter.