Apple AR – Headset Plus Glasses to Release in 2022/2023
Apple is planning to release an AR headset in 2022 followed by a smaller pair of AR glasses in 2023.
The company has long been involved in AR rumors.
In 2017, Apple bought a start-up AR company called Vrvana for $30 million.
Furthermore, in 2018, analysts suggested that Apple will launch its headset by 2020.
Then, in September 2019, MacRumors posted a report that examined iOS 13 code snippets (more on this later). The numerous signs in the code suggest that the company is developing an AR headset.
Most recently, in October 2019, Apple applied for a patent. Just like how eye-glasses now darken when sunlight hits them. Apple wants its headset to darken when using AR mode.
All these rumors have created a buzz in the industry, as this will be Apple's first foray into the AR and VR market.
---
Although Apple has not made any official announcements, The Information cited internal company presentations that said the 2020 launch is not likely. Even though the rumor mill has been running for at least a decade, Apple needs time to get the tech just right. Rushing to launch new technology will only hurt the company later on. The report also claims that the company will apparently reach out to developers in 2021.
Read Also: Apple Airpods Pro – Is it the Ultimate Edition of Earbuds?
Rumored Features in Apple AR Headset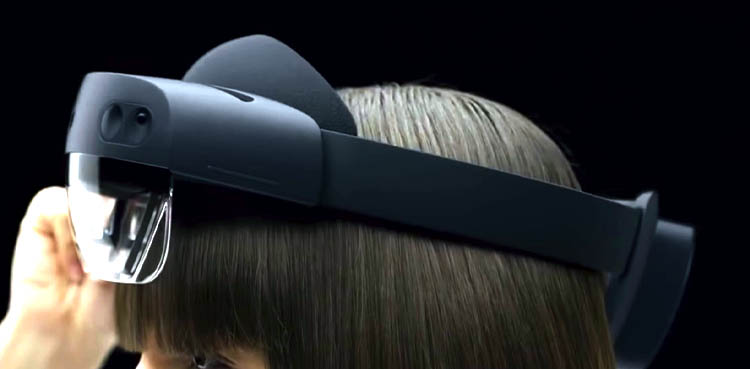 The Information says, that the headset, codenamed N301, supposedly looks like Facebook's Oculus Quest. The headset has the following features:
Augmented Reality (AR) and Virtual Reality (VR) abilities.
External cameras to map the user's surroundings (e.g. furniture).
High-resolution display to allow users to read "small type."
Ability to blend virtual objects into the real world.
Leaked Code in iOS 13
MacRumors reported that the internal build of iOS 13 includes a "STARTester" app. The app can easily change in and out of "head-mounted-mode," with "worn" and "held" testing options.
Also, there is an internal README file that talks about a "StarBoard system shell for stereo AR-enabled apps." That system has multiple "views" and "scenes." There are strings that reference "ARStarBoardSceneManager" and "ARStarBoardViewController." Moreover, the file describes an AR device codenamed "Garta."
In short, with all these rumors and proof piling up, we can conclude that Apple is definitely working on some type of AR technology.
You May Like Apple iPhone SE 2 – It may cost you only $399