Skullcandy Sesh – A Great Set of Wireless Earbuds
For the people who are on a budget and can't afford expensive earbuds like those of Apple Airpods, the Skullcandy Sesh has come up with a solution. It has introduced yet another pair of wireless earphones that have a truly wireless design with a price of just $59. So basically, the Skullcandy Sesh earbuds just kill the wires, not your wallet!
Inside the Box:
So basically, the Skullcandy Sesh system comes in a nice flap-front window box. The following items are present inside the box once you open it:
A pair of earbuds.
3 pairs of baffles (ear gels) small, medium and large in size.
A travel/ charging case.
USB A/ micro USB charging cable.
Warranty card and User guide.
Related: Human Headphones – A New Concept of Design
Design & Features of Skullcandy Sesh:
Below are described some of the design and features of Skullcandy Sesh Earbuds:
The Sesh earbuds are IP55 and are water, dust and surface moisture resistant. So, they are awesome for running, doing gym or any other sort of exercise or task at home or workplace.
The internal batteries in the earbuds give a battery time of at least 2.5-3.5 hours and the battery in the charging case top off the batteries about 2 to 3 times. So, this gives the earbuds a battery life of about 10 hours.
The earbuds snap in the charging case magnetically and have two metal connectors, each to charge. When placed in the case, the red light shows that they are charging and then the red light goes green indicating that the earbuds are completely charged.
Each earbud has a physical button that is placed below the Skullcandy logo. It performs different functions depending on which side and how many times the buttons are pressed. Users can get further details of their functions from the user guide present inside the box.
The true wireless Sesh earbuds provide a full punch of new tech with excellent sound, noise-isolating design, light weighted and easy to wear.
The user can take calls, change the volume or track and even track their digital assistant with just one finger.
The Skullcandy Sesh earbuds use a Bluetooth 5.0 technology and support the basic SBC audio codec for audio transfer.
The Sesh earbuds have a very prominent mid-bass, which makes the music sound very bassy and adds some haft and punch to most tracks. But however on some tracks, this bass doesn't sound too good and so the user can lower the volume down according to their need.
So, for a price tag of $59, these earbuds are a wonderful option to go with as they come with so many features. Most importantly, these are water and dust resistant. Easy to wear and are budget-friendly that any person can buy them within a decent price tag.
You May Like Apple Airpods Pro – Is it the Ultimate Edition of Earbuds?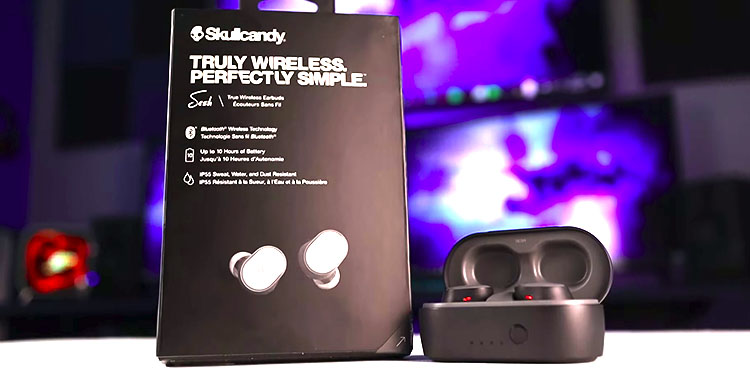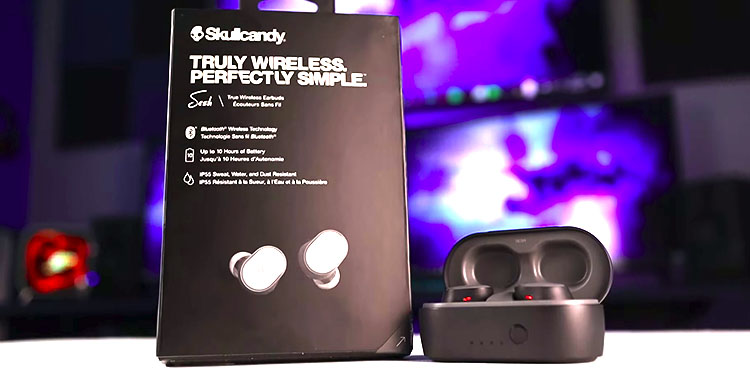 Read Also: Amazon Echo Buds Review – Use Your Alexa Hands Free