Apple Airpods Pro – Is it the Ultimate Edition of Earbuds?
In some of my previous topics, I along with some other people was criticizing the removal of headphone jack from the latest flagship devices. But isn't it much appropriate now to shift towards the Bluetooth Earbuds instead of normal wired headphones.? Exactly Yes, because these earbuds can offer a quality sound and features far better than the wired ones coming in the box with smartphones. Especially if you don't want to compromise on quality standards & can afford them buying separately. So, let's jump towards the main topic which is about Apple Airpods Pro.
Apple has announced the remarkable entry of Airpods Pro having some unique features, amazing sound quality, and comfort of wearing. Airpods Pro are available in stores today with a price tag of $250. These figures may seem going out of budget if you convert them into Pak Rupees. But you also can't ignore the premium features in return by these tremendous earbuds. You can check out their availability on nearby Apple stores or can order them online. These earbuds surely have the capability to deliver an outclass performance than its predecessors.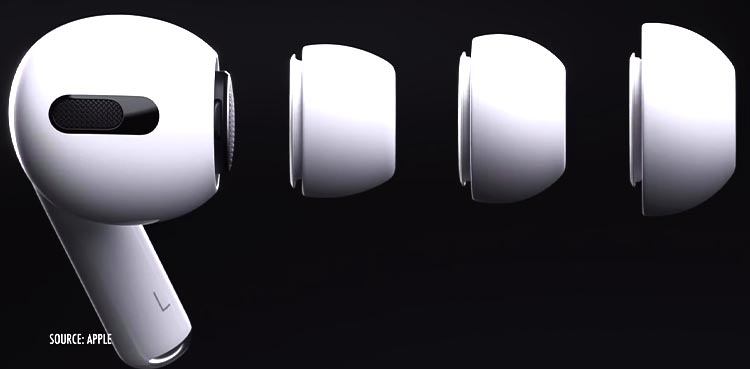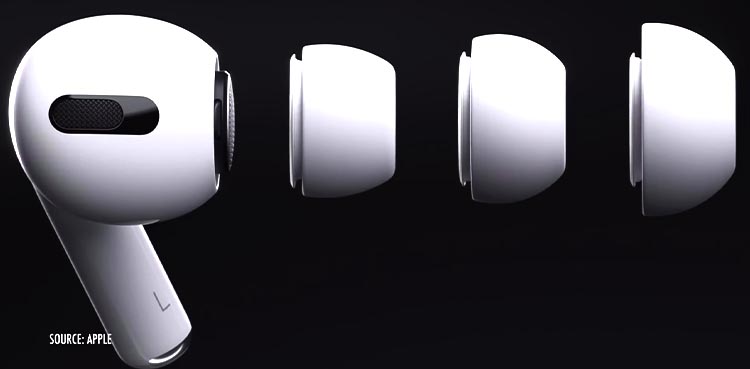 Features of Apple AirPods Pro:
Active Noise Cancellation:
Most of the existing Earbuds don't have noise cancelation attributes. But Apple Airpods Pro have adopted the Active Noise Cancellation feature in a more improved form. This feature uses the external microphones to detect surrounding noise and stops reaching it towards the ears. Other than that, you can also tune the limits of noise cancelation in iOS settings with the help of Siri Voice Commands.
Audio Transparency Mode:
Audio Transparency Mode, when enabled, allows listening to the nearby environment. It's not like the clean and clear sound you will hear but is more than enough listen to siren, horns or anyone calling your name. Airpods Pro uses a set of microphones to detect and send nearby sounds towards your ear. You can shift in between the Noise Cancelation and Audio Transparency Mode with the help of sensors on Apple AirPods Pro.
The Design Structure:
Design Structure of Apple AirPods Pro contains both a classic and latest sort of implementations. In other words, they have in-ear-design, which is also known as Universal fit. Pro's have customizable silicon ear-tips to ensure more comfort level, the core is made up of plastic material. Ear-tips come in size of small, medium and large scale. Overall look and design is absolutely a premium one.
Water/Sweat Resistance:
Apple AirPods Pro are using the IPX4 rating which makes them both water and sweat resistant. So, there will be no harmful impact on AirPods from any kind of water or sweat in a small quantity. However, Apple has not included any warranty claim for this type of damage. So be careful before conducting any relevant experiment to evaluate its effectiveness.
Sensors and Touch Control:
Apple AirPods pro have various touch and control sensors contributing to better ease of use. Like pause/play music, Siri activation, answering a call, shuffling the music by tapping side button sensors. Similarly, there is also an option for music sharing from one Apple device to multiple Apple devices. This combination of several touch and control options has added more value to the quality of this product.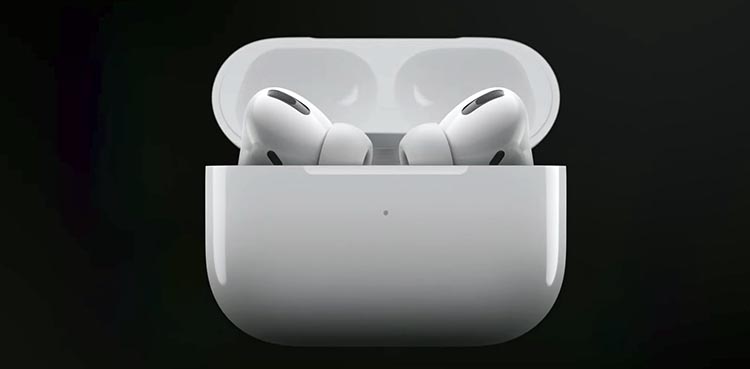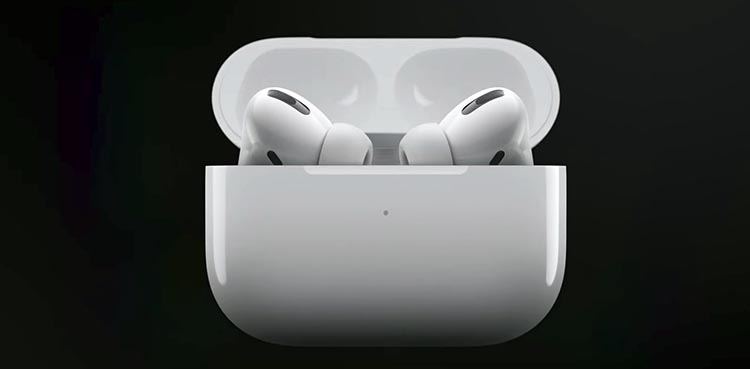 Detailed Specifications:
Brand
Apple
Model
AirPods Pro
Chip
H1
Microphones
Dual Beamforming Microphones
Charging
Ultra Fast
Weight
5.4 Grams Each
Battery
24 hours listening, 18 hours talktime
Sensors
Dual optical sensors, Motion-detecting accelerometer, Speech-detecting accelerometer, and Force sensor
Connectivity
Bluetooth
Compatibility
Apple iPhone 6s to iPhone 11 series
iPad Mini 4 to iPad Pro
Apple Mac
Price
$250
You may like: Apple Credit Card – What you need to know about it