Why is Estonia the best country to start your startup?
Millennials and Gen Z value independence and are the generations that are most interested in being entrepreneurs. Their thirst for starting their own business is matched by their willingness to work hard and become successful. Nowadays, there are a lot of young individuals in Pakistan and overseas that are either thinking about starting their own business or already have started one. However, from finding staff to paying rent and exit potential to government support there are large differences between countries. So, which country is the best place to start your startup? Today, Maticstoday explains why Estonia is the best country to start your startup.
Why Start a Startup in Estonia?
Well, this former Soviet Union state has achieved quite a few accomplishments when it comes to the tech industry. Estonians programmers Ahti Heinla, Jaan Tallinn, and Priit Kasesalu created the popular VoIP platform, Skype, in 2003. Furthermore, Estonia is famous for its free and widespread public Wi-Fi. The country's first public hotspot was launched 20 years ago in 2001 and as of 2020, there are 21,235 free hotspots with 14,661 being in the capital city – Tallinn. Furthermore, children in Estonia start to learn digital skills at an early age. They learn programming languages in schools and some even being in kindergarten.
In 2005, Estonia became the first country to hold elections through Internet voting or i-Voting. And so, they have been holding their parliamentary elections online since then. Estonians have also been digitally signing binding documents since 2002 and their digital health records and other personal data are kept online.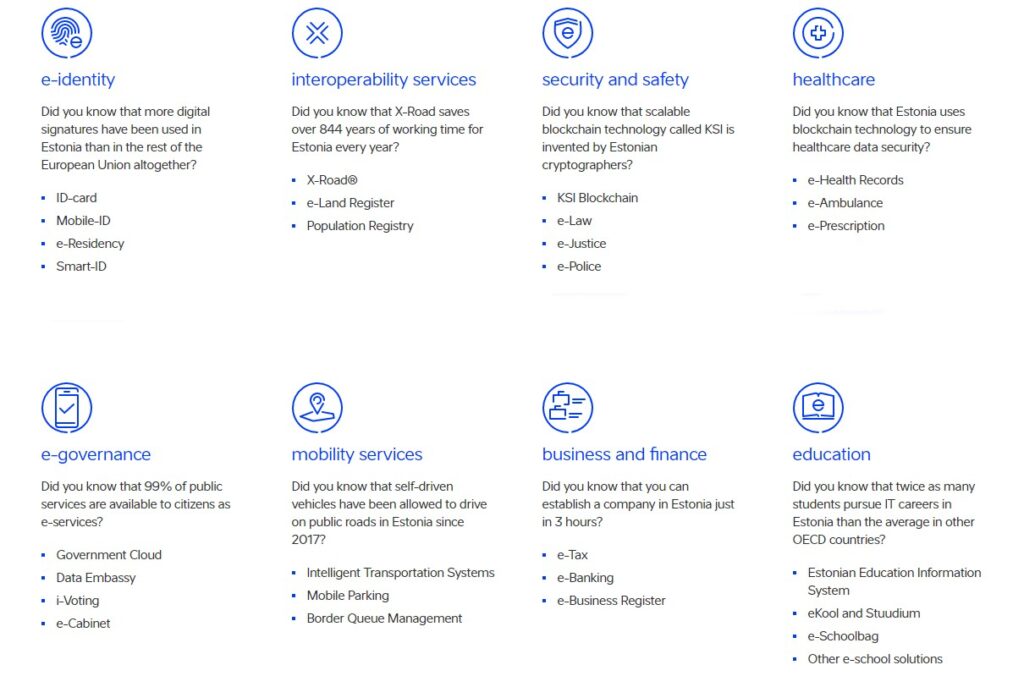 Estonia has created digital solutions for banking, taxes, voting, e-commerce, education, transportation and anything else you can think of that makes you stand in line to use public services. According to the Estonian government, Estonia is probably the only country in the world where 99% of the public services are available online 24/7. As a result of e-governance, the country saves 844 years of working time per year. Therefore, Estonia has become hassle-free for businesses, entrepreneurs and new startups.
For all these reasons, Estonia has been dubbed as the most digitally advanced country in the world by Forbes. The online infrastructure is so important to the country that in 2000 the Estonian government passed a law that declared internet access to be a fundamental human right.
Estonian Startup Visa
The Estonian Startup Visa program was launched at the beginning of 2017 to help non-EU founders grow their startups and to help Estonian startups to hire talent from outside of the EU. The startup visa was created by the local startup community, Startup Estonia, and the country's Ministry of Interior. After it's launch the program received the most applications from India, Russia, Ukraine, Pakistan, and Turkey.
To be eligible for the Startup Visa, you will need:
At least €150 for every month you want to spend in Estonia. This means you need €1800 for a one-year visa.
A Technology-based, innovative and scalable business. Your business model is expected to have global growth potential.
Approval from the Startup Committee saying that your business meets the definition of a startup and that you can pursue the Startup Visa.
To apply for the visa, startups must fill out a qualification form and provide details of their startup and team. The Startup Committee will then review your application and make a decision within 10 days. If your application passes, then they will send you a verification letter. Visit the website for any further questions.
e-Residency
The Estonian government launched the e-Residency program in December 2014. This program allows non-Estonians access to the same services that Estonians enjoy. For instance, online banking, payment processing, taxation, and company formation. The program gives e-resident a government-issued digital identity and a smart card which they can use to sign documents. Estonia is the first country to offer e-Residency and this status provides entrepreneurs with access to Estonia's digital business environment.
Benefits of e-Residency:
Be location independent. Start a company 100% online from anywhere in the world.
Start an EU company. Accept payments online through PayPal.
Grow business remotely. You can sign, authenticate, encrypt and send documents digitally. Moreover, you can declare your business taxes online in just 3 minutes.
Join a global community. Network with other e-Residents across 165+ countries.
Who should apply to become an e-Resident?
A freelancer can start a company with access to the EU market.
A digital entrepreneur can go to the market in the EU quickly without excess paperwork or travel.
A startup can grow their company with access to EU customers and EU startup funds.
To apply for e-Residency, you will have to fill out an online form, supply a government-issued ID, a passport size photo, a statement describing your reason for applying and a Visa or MasterCard. After paying the state fee of €100 you will get a confirmation email. Then, the Estonian Police will conduct a background check and will notify you by email when the process is complete. This part of the application usually takes 6-8 weeks.
If given e-Residency, you will have to collect your e-Residency kit at the location selected on your application. Please note that you must pick up your e-Residency kit at an available pick-up location within 6 months. Visit the website for any further questions.
Startup ecosystem of Estonia
Estonia has a supportive and open startup ecosystem. Startup Estonia has partnerships with 110 companies that are eager to provide their services and help new startups and founders. As of Q3 2019, there are 893 startups in Estonia. The first three quarters prove that Estonian startups are continuing to perform well. Also, significant growth has been seen in all employment-related numbers.
See Also: Emerging IT Companies of Pakistan – List of Top 5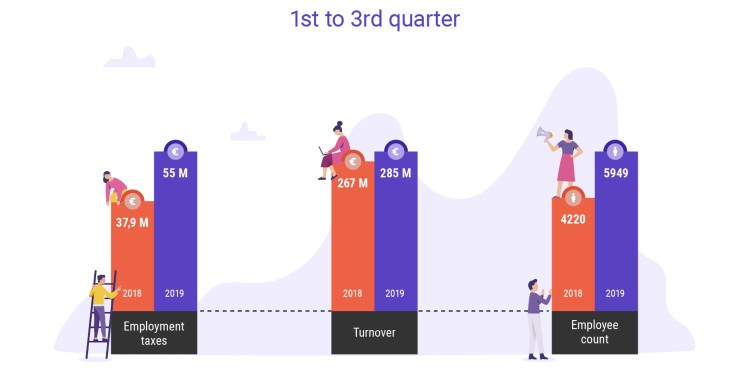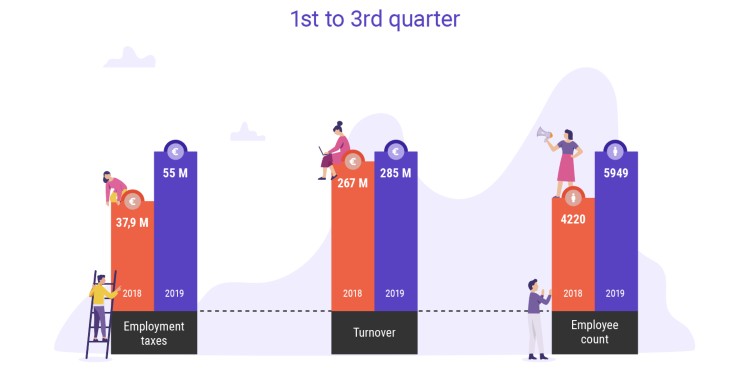 According to a report by Funderbeam, Estonia is third in Europe regarding the highest number of startups per capita. In Europe, the average number is 5 startups per 100.00 people. So, Estonia ranks 6x higher than the European average. There are 893 startups in the country currently. This number might seem small but when compared to the population (1.3 million), it ends up being 67 startups per 100.00 people.
Are you thinking about starting your own company? If so, will you be applying for the startup visa or E-residency? After reading all these reasons, do you think Estonia is the best place to start a startup or not? Then, let us know your thoughts in the comments below! Continue to check out Maticstoday for the latest news items, product reviews, security practices, and video game discussions.
---
Sources: Startup Estonia Website, Skype, Wiman, e-Estonia, e-Residency