Sputnik V is World's First Registered COVID-19 Vaccine Made by Russia
Russia has made the World's first registered COVID-19 Vaccine named Sputnik V. Russian President Vladimir Putin revealed this good news during a live press conference on a state TV.
According to Officials, Moscow's Gamaleya Institute & the Russian Direct Investment Fund have prepared this vaccine. Moreover, Vaccine has successfully passed the 2 clinical trials too.
Read Also: Following Benefits may Force you to Make Running a Habit
Effectiveness of Sputnik V Vaccine
Sputnik V Vaccine is basically a 2 Stage Injection, It fights against COVID-19 disease effectively. Not only that, it also builds a strong immune system to defend the disease at least for the next two years.
Putin confirmed its effectiveness and called the vaccine totally safe as it passed through all the trials successfully. Keep in Mind that, Medical Team also tested Sputnik V on Putin's Daughter.
She was suffering from COVID-19 disease, while after taking the vaccine in two stages. Her condition is has shown pretty much improvements than before. We wish it works on others too.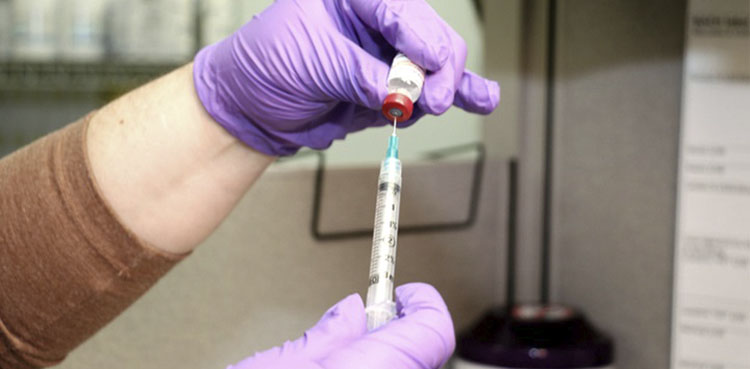 While according to pharmaceutical companies like AstraZeneca Plc, Moderna Inc., BioNtech, and Pfizer. This vaccine may somehow be dangerous for human beings to take.
Moreover, the scientists from the West have demanded the further (Stage 3) clinical trial of this Vaccine. For further revealings, the WHO is also in touch with Russian Research Institutes.
Officials Statements
"Sputnik-I invigorated space exploration across the world. The first Coronavirus vaccine to be registered in the world created a so-called Sputnik moment for the global community. Based on this comparison, the vaccine was called Sputnik V."

Russian Official Website
"This morning, Russia has registered the world's first Coronavirus vaccine. As far as I know that it works quite effectively, it forms a stable immunity and, I repeat, has passed all the necessary checks."

President Putin
Read Also: Engineers Made a Medical Wearable Using a Paper and a Pencil
Share your thoughts with us regarding the Sputnik V Vaccine. You can leave feedback in the comments section below. Stay tuned to get more updates on a daily basis.