KPITB Announces Pakistan's First-Ever Digital City for IT Industry
3 min read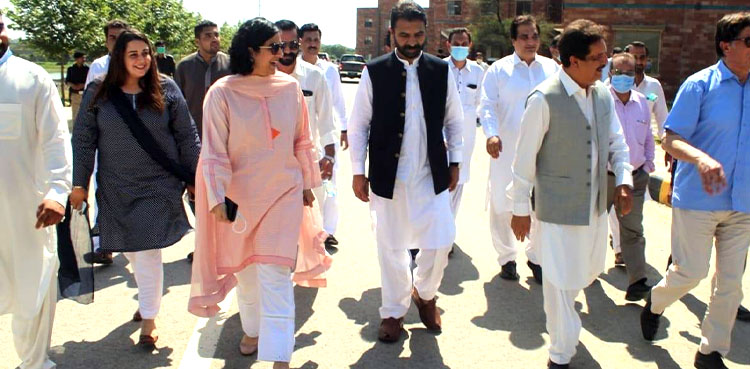 Taking ahead the mission of Digital Pakistan, Khyber Pakhtunkhwa Information Technology Board (KPITB) has contributed by announcing Pakistan's first Digital City in KP Province. This development will provide the IT Sector a stable platform to grow their ideas and businesses.
Not only that, but it will also be a platform for international investors & companies to invest in the IT Market of Pakistan. Officials have decided to choose the beautiful area in between Haripur & Capital Islamabad. Before scrolling down, have a look at what KPITB stated in its recent tweet.
Read Also: A Pakistani Startup Xylexa is Working on Detecting Chest Cancer
Pakistan's First Ever Digital City
Well, Digital City definitely would be a source of better employment, career growth, and a tremendous opportunity for youth to explore more in the IT market. While there is no doubt that PTI Government especially Prime Minister Imran Khan is showing a keen interest in making the country Digitally Developed. Khan has also appointed a team of experts like Tania Adrus, Faisal Kapadia, and others to make this mission successful.
The Special Assistant to Prime Minister Tania Adrus along with Advisor to KP Cheif Minister on Science and Technology Zia Ullah Bangash visited the site of Digital City. Where she examined the undergoing work and appreciated efforts of KPITB behind to make things accordingly well towards digitalization. In this regard, Zia Ullah Bangash also shared his views saying that it's one of the biggest projects of Khyber Pakhtunkhwa in the IT Sector.
He further mentioned that, as PTI Government has declared 2020 as a year of Digital Transformation. So the establishment of Pakistan Digital City will surely contribute to this mission by providing the best environment to IT companies. Zia Ullah Bangash is also hopeful about inviting international companies to make their investments in this Digital City. Have a look at his recent tweets and video footage while they visited the city site.
Read Also: Kardaan App – Get Services at your Door Step
We wish best of luck to KPITB for achieving the mission of Pakistan's first Digital City. Do share this post in your social circle and leave feedback for us in the comments section below. Stay tuned for getting more updates on a daily basis.
The author behind @maticstoday, working as a Digital Marketing Specialist in Codematics Inc. Writing tech-related stuff and delivering solid reviews is in his keen interest. In his free time, You will find Uzair playing video games & that's why most of the topics he writes are based on game-related stuff.