Emerging IT Companies of Pakistan – List of Top 5
According to the Pakistan Software Export Board (PSEB), there are 4068 registered IT companies in Pakistan. Overseas companies are starting to prefer Pakistan's software developers, designers, and marketers for their off-shore services. So, today we are going to discuss the top five emerging IT companies in Pakistan.
---
Pakistani High Commissioner to the UK, Mohammad Nafees Zakaria said that Pakistan "was ranked third most popular country for freelancing in the Online Labour Index." Along with that statement, he also concluded that "Pakistan's IT sectors [has] a promising future with the potential to become the largest export industry of the country from currently $3.5 billion to $20 billion."
Emerging IT Companies
1: Codup
Basically, Codup is a software development company with specialization in e-commerce development, web development, and custom software development. They provide services to medium-sized businesses in the hospitality, manufacturing and e-commerce industries. Headquartered in Karachi, the team of 30+ has been helping midmarket business since 2012.
Former Clients
StreamVision  
Vaxxen Labs 
Heartland Shades 
White Knight
Their work created significant opportunities for expansion. The highly skilled team accommodated specifications and fulfilled requirements. Customers can expect a communicative and accessible offshore partner.

President, Vaxxen Labs


Read Also: Kardaan App – Get Services at your Door Step
2: Novatore Solutions
Founded in 2013, Novatore Solutions is a software development company headquartered in Lahore with additional offices in Virginia, United States, and Doha, Qatar. The team of 50 specializes in consulting, mobile development, and digital marketing. They work with small, medium and large businesses in the advertising, health care and media industries.
Former Clients
AT&T
eCareem
Washmen
Pain Clinic
Novatore Solutions were really quick, they knew exactly what we wanted, wrote the stack, were collaborative, and made suggestions on how to make it better.

Ali Naza, CSO at Bigge Crane
3: Codematics Inc
Established in 2014, Codematics Inc is a fast-growing IT company that offers a wide range of services. For example, they provide mobile app development, web development, graphic designing, digital marketing, and 3D modeling. Headquartered in Abbottabad, the team of 30 has launched various apps in the gaming, health and utility sectors.
Former Clients
Altmark Group 
Majestic Social Media
Tastic Marketing LLC
Street Style Radio
Top Notch – A+++++ Work. Delivered on time, on-budget and was more then willing to deal with my many emails and questions. The quality work and speed was like having someone right beside me.

D.J. Genius, Street Style Radio
Also Read this: Universal TV Remote Control – Mobile Application
4: Block360
Block360 is basically a technology company that specializes in cybersecurity, blockchain, and custom software development. They are headquartered in Islamabad, with an additional office in Munich, Germany. Since 2017, the team of 10+ has developed Blockchain Exchange and Blockchain for IoT.
Former Clients
Meritt
Notary
Energi
Lexbyte
Stakeholders are pleased with the quality network provided. Due to satisfaction with the team, stakeholders have begun working with Block360 on another project. Block360 has an exceptionally responsive team with a keen ability to solve problems. Their expertise differentiates them from other vendors.

Jesper Toft, Founder of toft.com
5: Graphiters
Graphiters is a digital media agency based in Islamabad, Pakistan. They offer a wide range of services like search engine optimization (SEO), web development, graphic designing, and social media marketing (SMM). The company was found in 2016, their team of 10+ is growing rapidly with an amazing skill set to serve medium-sized businesses, consumer products & services, and health care & medical industries.
Former Clients
Dinein
Chicago Grill 
Next Games Studio 
Arch Guide 
Best digital media agency in Islamabad, I hired a number of agencies for a restaurant website, photography & social media services but all in vain. They started with food photography which was a memorable full of a fun experience for my team. Later provided with an outstanding website & finished with professional social media profile setup. I highly recommend them for digital services, especially for any restaurant.

Nadeem Khawar, Owner of Bull Steak House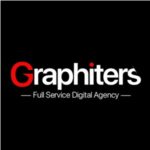 Other than the above mentioned Emerging IT Companies of Pakistan, you can find many other startups taking small steps to become the next big name in the industry. In short, Pakistan's IT industry is on the rise and has no indication of stopping.
I wish all the best to the up-and-coming stars that are working towards a new era of development. If there are any other Pakistani IT companies you want me to write about, please do comment below.
Continue to check out Maticstoday for the latest news items, product reviews, security practices, and video game discussions.
Sources: The News International & PSEB