AMD lefts Intel Shocked with Ryzen 3990X having 64 Cores and 128 Threads
AMD is making a great comeback so far & that's not really a good news for Intel to digest. First tell me, How many of cores you have ever found or heard in Processors line up.? Maximum 18, 28 or 32.? But would you believe, if I say that a processor having 64 cores is now a part of the market. I know its surprising for most, but yes, AMD has released its Ryzen 3990X with 64 Cores and 128 Threads.
This 3rd Gen AMD Ryzen 3990X is the world's first desktop processor having that high potential just in a single chip. Moreover, AMD is also claiming that 3990X can outperforms the two of Xeon's 8280. Which approximately costs us around $10000, while 3990X is available for only $4000. So as a result of this tough rivalry between the Intel is AMD, the user will be served well with a great product every year.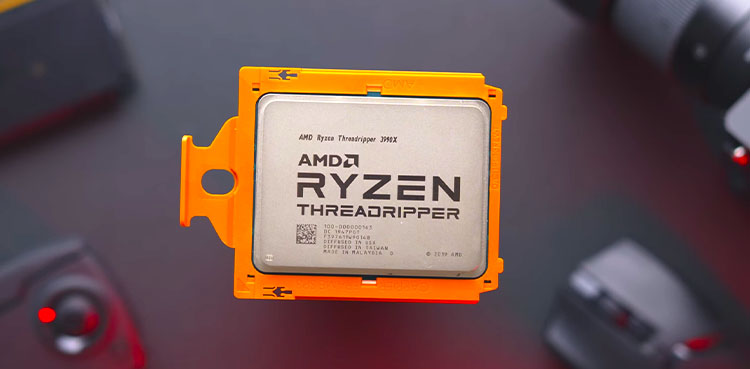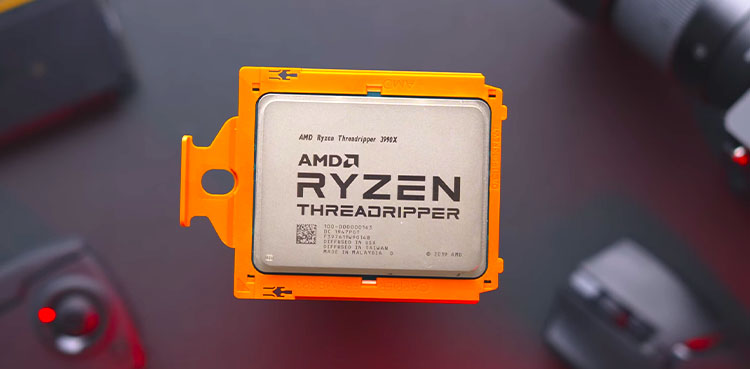 Specs of AMD Ryzen 3990X:
| | |
| --- | --- |
| Brand | AMD |
| Model | Ryzen 3990X |
| Release Date | 7 February, 2020 |
| Cores | 64 |
| Threads | 128 |
| Base Frequency | 2.9 GHz |
| Boost Frequency | 4.3 GHz |
| L1 Cache | 4 MB |
| L2 Cache | 32 MB |
| L3 Cache | 256 MB |
| TDP (Thermal Design Power) | 280W |
| Maximum Temp | 95°C |
| OS Support | Windows 10 – 64-Bit Edition |
| Price | $3990 |
AMD Ryzen 3990X is based on Zen Core Architecture with a combined cache of a total 288 MB. It's truly amazing in terms of gaming, streaming, rendering, overclocking and any other task you are expecting. I would also like to mention that, for pairing this beauty with Mobo, you will have to get AMD TRX40 Motherboards having PCIe 4.0 support and DDR4 up to 3200 Mhz as well.
Apart from this, it also seems to be a great toy for Overclockers to play with voltage and frequencies. Ryzen 3990X is capable of bearing frequency range up to 5.5 GHz. This tremendous set of values is no doubt a world record we have ever seen from any of processor. Don't forget to pair a high-quality Power Supply Unit (PSU) and CPU cooler if you have some plans to overclock it.
Should Intel be worried.?
Exactly Yes, Intel must have to show more productivity in terms of both its CPU's and GPU's. Because AMD is rapidly covering the market which may be an alarming situation for Intel to handle. At this time of Era, the user only prefers quality products within a decent range of budget. Distracting customer loyalty from a specific brand is now easier than it was before. So, should we expect something big from Intel's side in near feature.? Would AMD be facing a competitor to its Ryzen 3990X soon.? Let's wait & watch the game. Do share your feedback with me in the comment section and have a look at benchmark results. Which I have gathered from TechSpot platform,
Read Also: AMD Radeon RX 5600 XT – A Tough Rival for Nvidia
Benchmarks Score: