Crysis Remastered is coming to all Gaming Platforms including Switch
The original Crysis that was released back in 2007 is coming back this year in a remastered form on Nintendo Switch, PS4, Xbox One, and PCs. The news of the game's re-release which is named "Crysis Remastered" was leaked yesterday on 16th April. The news was broken out through the game's official website and later on, was confirmed by Crytek.
Read: Google Stadia Pro is Free for Two Months Starting from 8 April
The main question here is that can it run Crysis? Such a question is also raised when it comes to new hardware. If you guys are confused about whether Switch can play the game with its latest NVIDIA Tegra X1 Processor. The answer is 'Yes'. This means that everyone that has a Nintendo Switch can also play Crysis Remastered. Apart from that, people will be able to enjoy the games on their consoles too including PCs. The game is expected to be released in the summer of this year.
How will the Game be like?
According to the blog post on the official website of Crytek, the game will begin with a simple rescue mission which later becomes a battleground of a new war. It is because alien invaders will swarm over a North Korean island chain. Due to the powerful Nano Suits that the players are wearing, they'll be invisible to stalk enemy patrols. Also, they will have the ability to boost strength to lay waste to vehicles.
The Nanosuit's strength, speed, and cloaking allow creative solutions for every type of fight. Apart from that, a huge quantity of modular weaponry provides unmatched control over play style. In an ever-changing environment, players will have to adapt tactics and gear to dominate their enemies.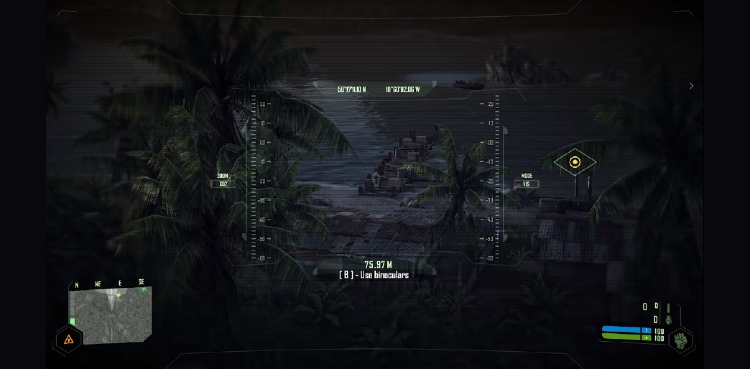 Moreover, Crysis Remastered will come with a variety of graphical enhancements, high-quality textures, and ray tracing to the original Crysis game, according to details from the official site. The software-based ray tracing will help to make the first-person look as good as new. The re-release of the game is becoming possible by the co-ordination of Crytek with Saber Interactive. To clarify, Saber Interactive was the studio that helped to bring The Witcher 3 to Nintendo Switch.
What the CEO of Crysis Remastered has to Say?
The CEO of Crytek, Avni Yerli says;
We are excited to be working on the Crysis franchise again, and to bring all the Crysis fans a remaster worthy of their passion for the game.

It's an exciting opportunity to be able to bring Crysis back to PCs and current consoles – even Nintendo Switch! – so that a whole new generation of players can experience the thrill of a battle in the Nanosuit.
Also read: You Can Now Play Ghost Recon Breakpoint for Free
The Crysis Remastered game's release date is not yet unveiled. But according to the official website of Crytek, the game will release on this year's summer. Players will be able to play it on their PCs, PS4, Xbox One, and also on Nintendo Switch.
Via: Engadget