The Best 5 Gaming Mouse You can Buy in 2020
In order to get the butter smooth performance in pc games, one must own the best components like the processor, graphic card, and motherboard. Including other parts like Monitor, PSU, Casing, and Coolers, the cost for the whole Rig may easily reach up to thousands of dollars. But you know what.? That High-End Gaming Pc can't serve you that well until you own the best gaming mouse too along with it. Yup, we can't ignore the role of a decent gaming mouse in gameplay controls like DPI, Hand Grip, Button arrangements, and many other things. So I decided to write on some of the best gaming mouse you can buy in the year 2020.
I know you would be thinking of why we should consider the mouse as that important.? But Professional Gamers understand the importance of a decent gaming mouse pretty well. Because a mouse can change the overall way you play games. Even a mousepad may have an impact on your gameplay. There is a variety of low to high-end gaming mouse available in the market. Moreover, there is the existence of top manufacturers behind this like Steel Series, Logitech, Asus, and Razer et.c. So I will try to cover the top amongst them with tremendous features and quality. Let's move forward and have a look into what I have in the list for gamers today.
Read Also: Best Webcams Available for Streaming & Video Conferencing in 2020
Best Gaming Mouse 2020
1: Razer DeathAdder Chroma
As DeathAdder's first model released by Razer remained one of the best gaming mouse in the Market. So you don't need to think much about the quality of this DeathAdder Chroma Gaming Mouse. It is the best performing gaming mouse you can go with in the year 2020. Razer DeathAdder Chroma features 10,000 DPI, RGB lighting, Synapse 2.0, Gold Plated USB Connector, 1000Hz Ultrapolling, and many other customization options.
If we talk about its design, DeathAdder Chroma is a pretty solid but simply designed gadget with 5 buttons (Left Click, Right Click, Scroll Button, Left button 1 & 2.) on it. Its connecting wire is 7 feet long, while the Hand Grip of DeathAdder is pretty appropriate with a weight of 105g. So overall, Razer Death Adder Chroma is a decent choice in the list of best gaming mouse 2020 that can deliver every single feature gamers want.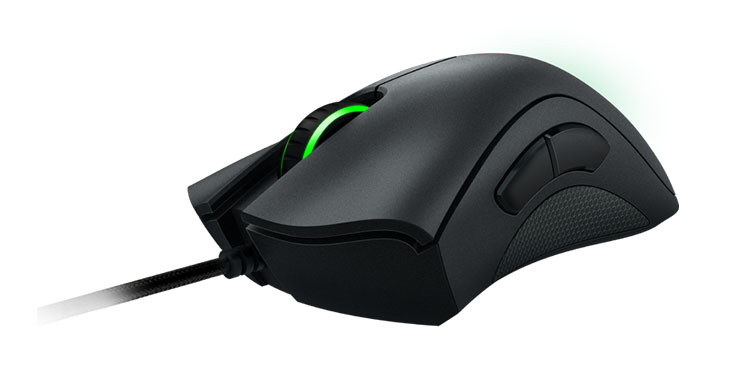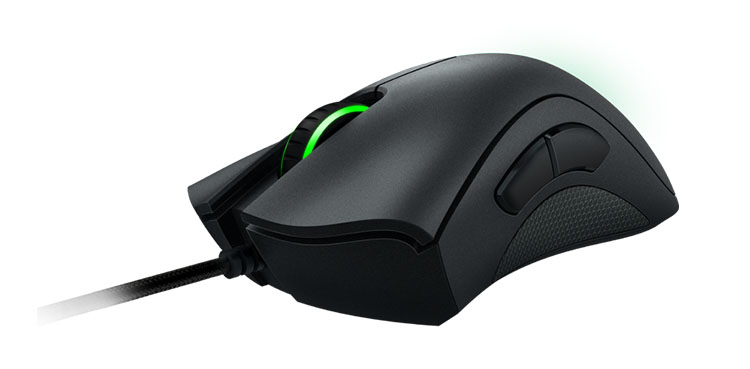 Pros
Razer Synapse 2.0
Chroma Lighting
Solid Built Quality
Customization Options
2: Logitech G502 Proteus Spectrum
Logitech is also a big name in the industry for manufacturing computer related products. While the reason behind choosing the Logitech G502 Proteus Spectrum is that, it's one of those models which brought a new change in the company's development. It is the best Logitech gaming mouse gaming that offers 12,000 DPI, RGB Spectrum lighting, 11 Buttons Order, Unique Attractive Design.
Apart from that G502 has a hyper-fast scrolling button to make it more responsive. It's overall tracking and sensitivity are a lot better in comparison with high-end flagship mouses. Logitech G502 Proteus Spectrum is an updated version of Logitech Proteus Core with just a difference of RGB Lighting Feature. The rest of the other things are almost the same. While the price of the Logitech G502 is pretty much in the budget range of most gamers.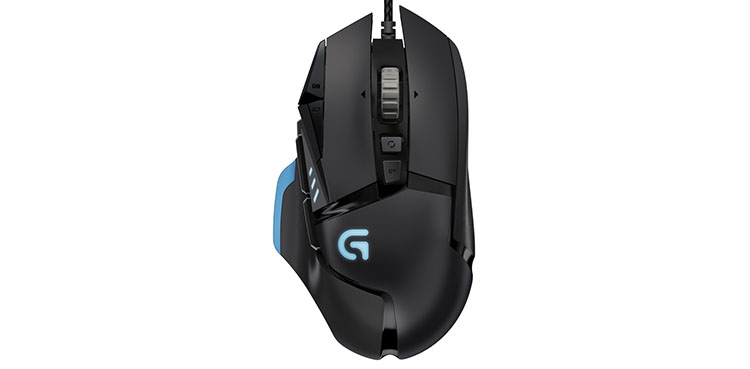 Pros
Better Price to Performance Ratio.
11 Programming Buttons.
Unique and Attractive Design.
RGB Lighting.
3: Steel Series Rival 710
According to Steel Series Company, Rival 710 is capable of considering among the world's most advanced gaming mouse. Really, let me tell you how.? The Rival 710 Gaming Mouse offers something more unique than others like an OLED Screen, Vibration Feature for Notifications, and TrueMove3 Optical Sensor. OLED Screen offers you to customize settings for visual notifications, settings GIFs on display, and other customizations.
Rival 710 also features 16000 DPI for optical sensor while 8000 DPI for laser Sensor and RGB Lighting. Moreover, you can separately purchase Laser Sensor. The design score of this High-End Gaming Mouse is also in the green zone, it's attractive, solid, and premium but only for right-hand users. Its the best FPS, RPG, and MMO Gaming Mouse you can go with.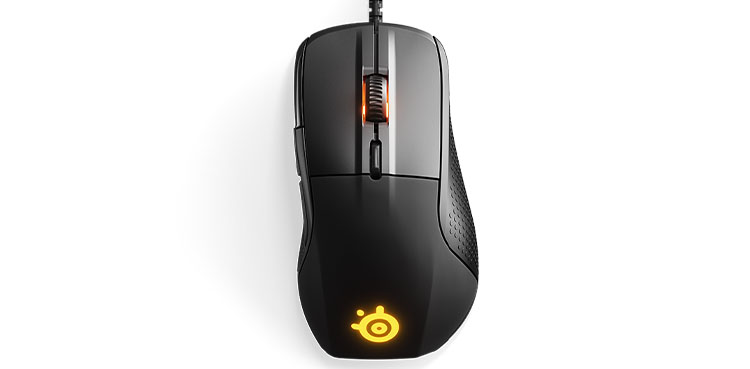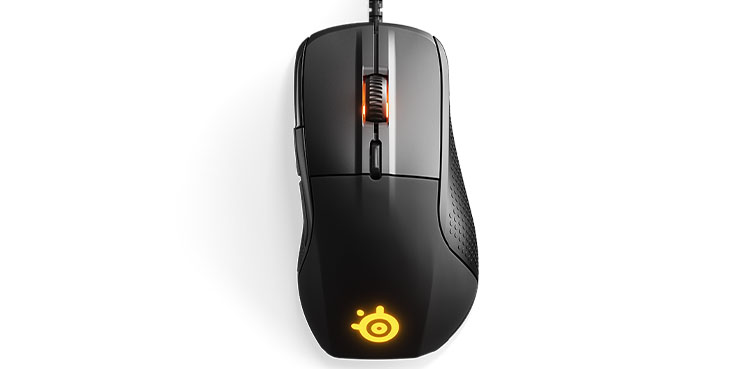 Pros
OLED Screen.
Customization Options.
Beautiful Design.
RGB Lighting.
4: Corsair Harpoon RGB Wireless
Well, on number 4th in the list of best gaming mouse 2020, we have Corsair Harpoon. It is a reputable wireless gaming mouse especially for those who are short in budget. But if it is made by Corsair, then you can surely trust the quality. Harpoon offers a great set of features like 10000 DPI, weights 99g, RGB Lighting, 60 hours of battery life, better holding grip, and 6 buttons. That's all you can get at an affordable price.
Other than that, Corsair Harpoon also has compatibility with Xbox One Games (Mouse Enabled). It's Bluetooth features have compatibility with Tablets and Smartphones too. So this all-rounder can be a decent choice for professional gamers as well as for normal usage.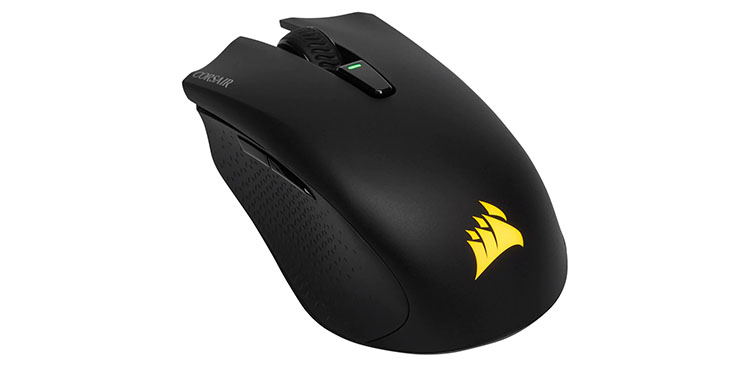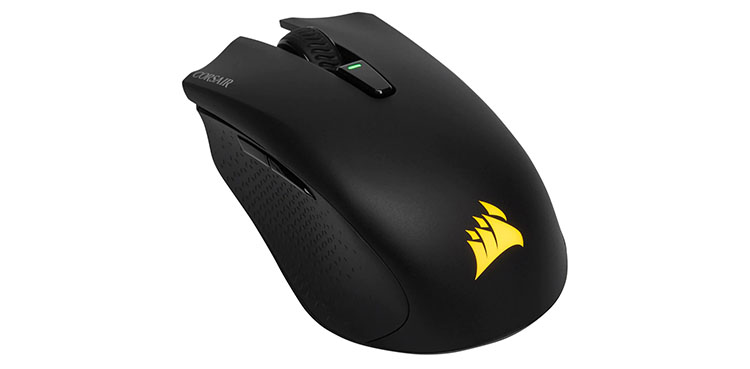 Pros
Budget Friendly.
Wireless Gaming Mouse.
RGB Lighting.
Excellent Hand Grip.
5: RAZER BASILISK V2
It's the second gaming mouse on my list made by Razer. Yup, Basilisk V2 is another best DPI mouse in the industry. It also offers some great features in an affordable way. This gaming mouse features Fast Performance, 11 Programmable Buttons, 20000 DPI with Fly Sensitivity Adjustments, Chroma RGB Lighting, and great design. Most of its features are similar to the ones we may get in the wireless version of this model. But that is a bit expensive than the wired version of Basilisk V2.
The company used Razer Speedflex Cable in Basilisk V2 which keeps the mouse safe from cable curving. There are many other customizable features in this gaming mouse like lighting effects, DPI adjustments, Hypershifting, Scrolling Wheel options, etc. So if it suits your requirements you can grab it for professional gaming.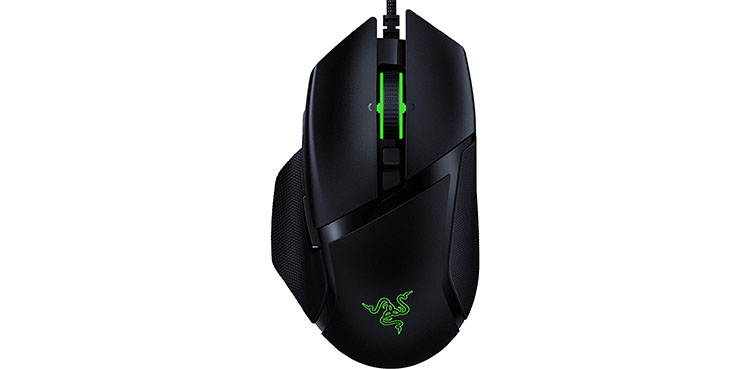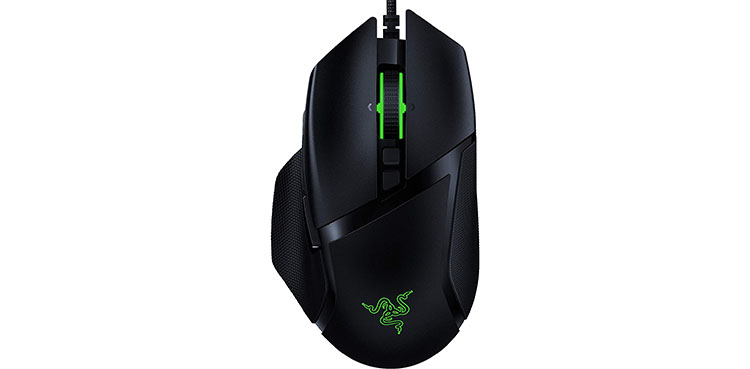 Pros
20000 DPI.
Fast Performance.
Chroma RGB Lighting.
Cons
DPI Clutch is short for the small hands.
Read Also: The Best Wireless Security Cameras You Could Buy in the Year 2020
You can share your feedback about the best gaming mouse in 2020 with us in the comments section below. If you purchase any of the above products by clicking on the product link, we will earn some dollars as a commission from Amazon. Stay tuned for getting reviews about more related products on a daily basis.