The Best Wireless Security Cameras You Could Buy in the Year 2020
Whether it's your office, home, or any other place. You need to have a maintained security setup in the form of CCTV Cameras or Security Cameras. So you can easily have an eye over what's going on there. Even when you are out of reach from there, you can check out the activities on your phone. Nowadays, there is an advanced variety of best security cameras available both in wired & wireless categories.
They notified you about the each and every activity on your smartphone. These CCTV Cameras capture snapshots, record videos in day/night mode and keeps you updated about the happenings. Happenings may be good or bad. But being aware of everything makes the security cameras a worthy gadget. So let's discuss some good model security cameras you could purchase in 2020 for your home and office.
Read Also: We may Expect OnePlus Watch Coming in Market
Best Wireless Security Cameras
Arlo Pro 3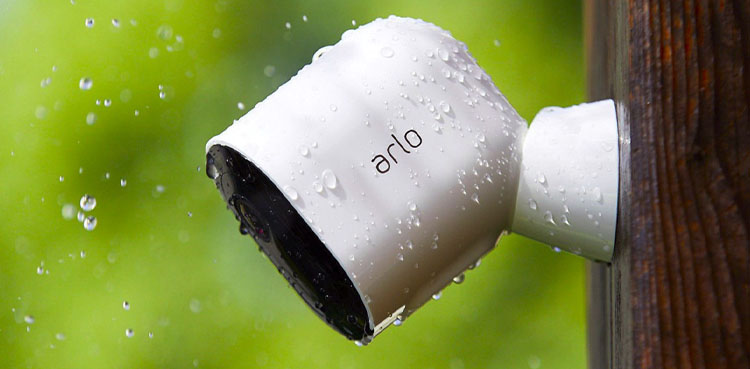 In the current times, you can consider Arlo Pro 3 as the best available option among other video surveillance cameras. It is a wireless security camera, that offers a battery backup for nearly up to 6 months. Arlo Pro 3 Security Camera is capable of recording 2k videos, suits both indoor & outdoor places (weather resistant). Moreover, it offers features like a siren, spotlight, motion detection, night vision, mobile app, 30 days cloud storage recordings, and a wide field of view. Not only that, but it also works with Alexa, Google Assistant, and IFTTT to support the given commands.
Now let's discuss some drawbacks of this wireless security gadget. First of all, Arlo Pro 3 comes in a pack of 2, which means if you want to have a base station. You will have to purchase 2 cameras and a hub which will double the cost of the gadget. While it is already carrying a high price tag of $399 (discount of $100). So keep an eye over your wallet while spending that much amount of money. The rest of the things are pretty futuristic in Arlo Pro 3 if you really want something good from the available variety of best wireless security cameras.
Wyze Cam Pan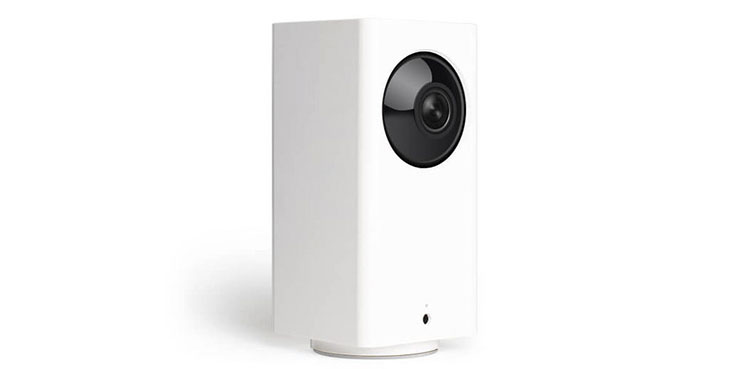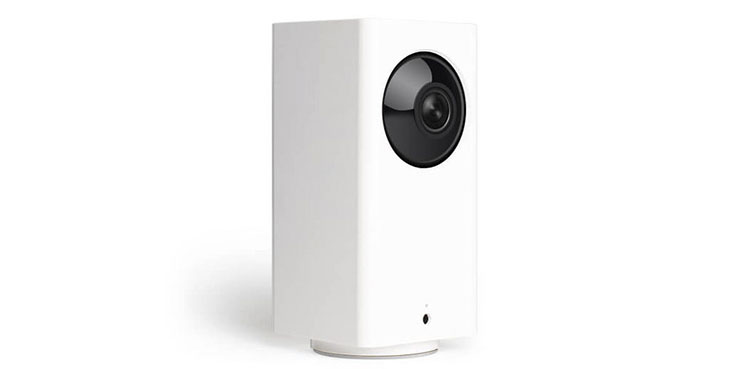 Wyze Cam Pan is a budget-friendly Small Wireless Wi-Fi Security Camera best suited for indoor security. It is based on the PTZ (Pan, Tilt & Zoom) concept, which fulfills the requirement of presenting the entire view of the room. This video security camera is capable of recording 1080p live footage. Which you can watch from anywhere on your smartphone through its mobile app. Other relevant features are Smart Motion Tracking, 360 Degree Scan, Cloud Storage up to 14 days, Night Vision, and 6 Infrared LED. Similarly, Wyze Cam Pan is also compatible with Alexa & Google Assistant (in the USA only).
On the negative side, Wyze Cam Pan has low to average audio quality for both sides. Its installation procedure is also a bit confusing because of the wired power cord. Other than that, there are no notable drawbacks in Wyze Cam Pan. While those I mentioned above are normal to consider in that low-budget security cameras. So, tight-budget holders can go with Wyze Cam Pan for indoor home security. It's only for $37 at Amazon, place your order today if you are willing to have one for your room.
Reolink Argus 2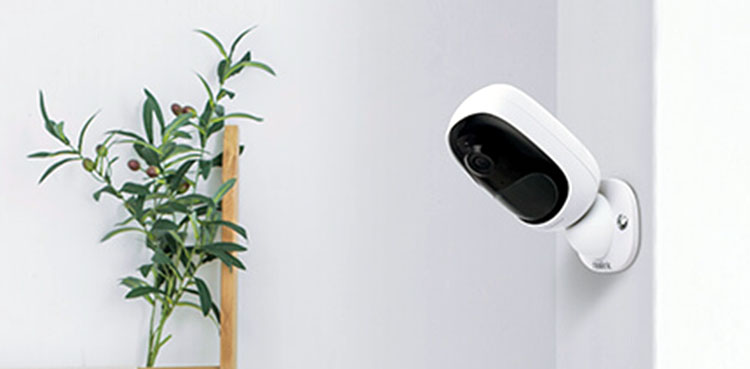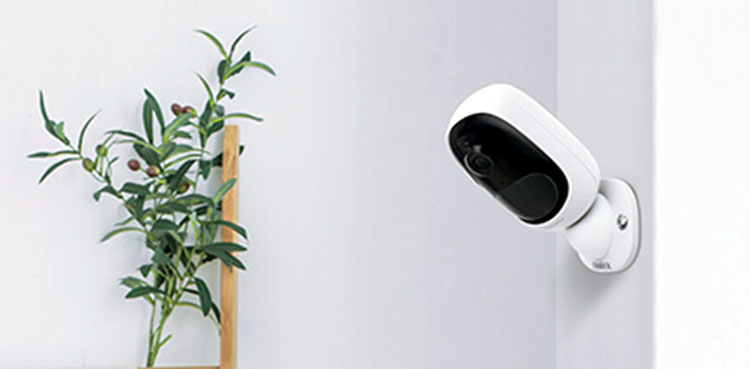 So, here at number 3 in the list of best wireless security cameras. I would consider Reolink Argues 2. It is a Wi-Fi Security Cam which offers both indoor & outdoor services. Moreover, it also features clean and clear audio, better night vision, full HD 1080p video recording, motion detection, and a rechargeable battery. The battery also has an option to recharge it with a solar panel that gives more better backup as compare to normal recharge. For Data storage, Reolink Argues 2 supports Micro SD Card. Argus 2 is also compatible with Google Assitant, Alexa, Echo Spot & Echo Spot.
If we talk about the cons, there are several complaints about its Wi-Fi connectivity. Which also depends upon the type of internet you are using. Other than that, the Motion Detection process is a bit slower in response to detect any specific activity. There is also a poor battery timing notice, especially when doing normal recharge. But is better with Solar Panel Charging. Note That: Reolink Solar Panel for charging costs you an extra $25.
Blink Mini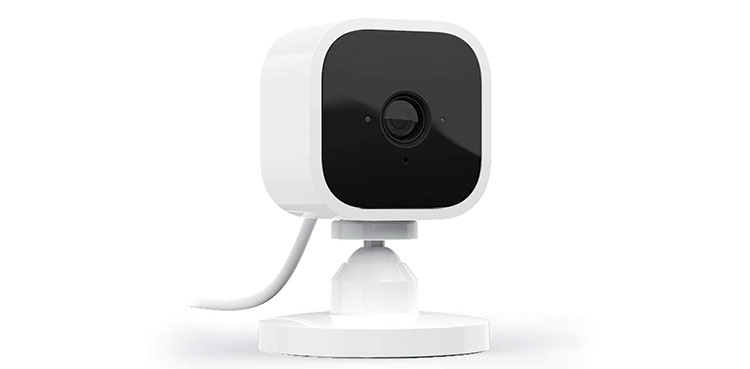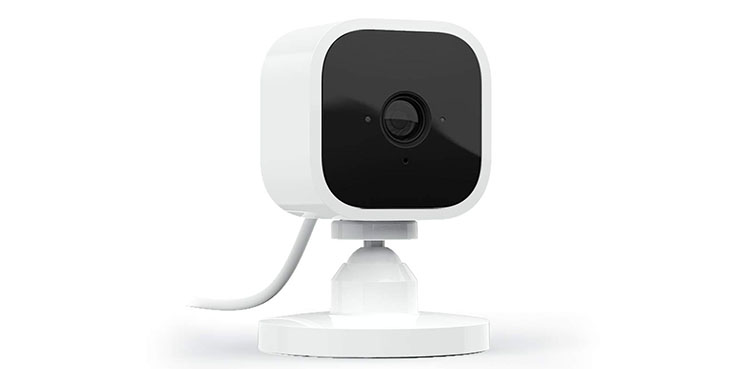 Black Mini is really a mini version of the Indoor Security Camera owned by Amazon. It is budget-friendly too but offers some decent video surveillance features. You can compare its features with some of the above-mentioned models. Because it also offers 1080p video recording, motion detection, night vision support, and compatibility with Alexa and Fire TV. Its installation is pretty easy than others, simply plug and connect to wifi, then everything around is yours.
Down Sides of Blink Mini are its subscription procedures to get cloud storage access. While when you get a subscription, the offered storage is limited as compared to others. So you may face storage problems for recorded footage. Other features are great if we compare them according to the price tag that is only $34.
Read Also: Samsung's Galaxy S20 Ultra gets a Massive $300 Discount on Amazon
So that was some stuff related to the best wireless security cameras in 2020. If you are planning to have one, do approach the selling platform through our post link. There will be some percentage of commission for us by Amazon. You can share your feedback in the comments section below. Stay tuned for getting more interesting posts on a daily basis.