Epic Games vs Apple: Fortnite maker files an Antitrust Suit Against Apple
3 min read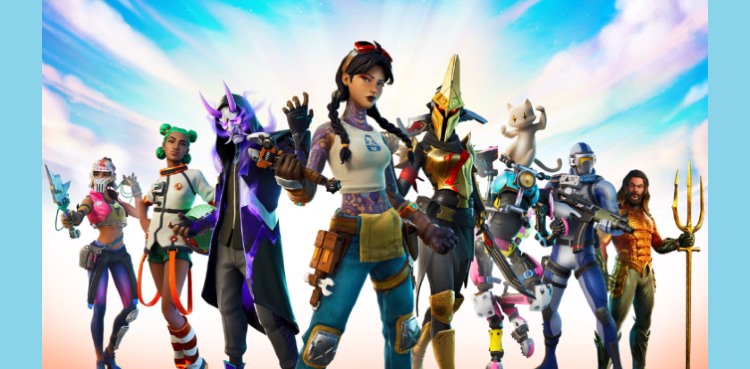 For everyone, it seems that the PlayStation 5 vs the Xbox Series X will be the greatest video game battle of 2020. But this time, it looks like there's an even bigger conflict present. The owner of Fortnite video game, Epic Games has filed an antitrust lawsuit against Apple with a detailed 62-page legal complaint. Also, Epic Games vs Apple war has begun for kicking off Fortnite from App Store.
Read: These Buttonless Mobile Game Controllers are Truly one of a Kind
The legal complaint filed by Epic Games must be a strong enough one to impose long-lasting changes on Apple's business. It all started when Epic Games bypassed Apple's payment service by allowing direct payments to the video-game maker company. To clear how App Store works is that Apple takes a 30 percent cut from every sale on the platform. Epic Games by avoiding that with its "mega drop" discount, has violated Apple's term of service. This is the reason why Apple removed Fortnite from its App Store. And this is why a serious Epic Games vs Apple war has begun.
The players who had Fortnite already downloaded on their smartphones can still play the game and spend money on purchases. But a major drawback is that they won't be able to get seasonal updates that keep "Fortnite" exciting year after year. However, ones who haven't the game downloaded on their smartphones can't play it anymore.
Epic Games vs Apple War is Indeed a Serious One!
Epic Games in response to this has filed a lawsuit against the tech giant and created a harsh ad and a hashtag. #FreeFortnite soon began trending on Twitter after Epic Games launched an advertisement. The ad showed Apple's legendary "1984" Mac commercial during the Super Bowl. Epic's difference of opinion was clear. Epic Games launched the ad officially on Twitter that can be seen below;
On the other hand, Fortnite for Android has been removed from Google Play Store too. Google has stated similar reasons for removing Fortnite from its Play Store. Epic Games in response has filed a lawsuit against the tech giant too.
Also read: PUBG Season 8 will bring an Improved Sanhok Map & Other Interesting Updates
This is how Epic Games vs Apple war has fired up. Nothing has been added up from both sides after this breaking news. Once there's an upgrade on the matter, we'll surely keep you guys updated!
Via: The Mercury News
Ayesha Khan is a Content Writer and Digital Marketer at Codematics Inc. She has done her BS in Electronic Engineering. In her free time, you can find her cooking meals, reading books or watching Kdramas. Search for her articles under the hashtag #AKArticle on LinkedIn and Twitter.