Best Webcams Available for Streaming & Video Conferencing in 2020
The webcam has become an essential gadget to fulfill your needs in a more professional manner. Whether you are a video games streamer, video blogger, or going to arrange a live video conference session. You need to have a professional webcam providing the best cams features. In today's market, there is a bunch of variety available in webcams category from cheapest to most expensive. But I have chosen the best 5 Webcams you could buy for games streaming, video conferencing, or video blogging.
While choosing a webcam to buy, people often go through its various elements like brand, specifications, features, cost, compatibility, and many other factors. Then they decide the specific one meeting their needs accordingly well. So, don't worry I also kept these things in mind while making the list of best webcams for you people. My selected list will have pretty ease for you people to consider the best one. So without any time waste, let's move towards the details of those best cams.
Read Also: The Best Wireless Security Cameras You Could Buy in the Year 2020
Best 5 Webcams For Streaming
1: Logitech C922x Pro
Logitech C922x Pro is streamers' favorite webcam whether you are streaming on youtube, Twitch, or any other platform. It supports a full HD video streaming at 1080p with 30 frames per second (FPS) and 720p with 60 frames per second (FPS). Other quality features include its low light support, glass lens, autofocus, H.264 compression technology, and clear sharp images in a decent color balance.
C922x Pro also has a Personify Powered Background Removal feature. This helps you to adjust your background accordingly by integrating live images while streaming. Moreover, 2 omnidirectional mics are attached to the sides of the webcam that can pick the sound in a more realistic tone. With Logitech C922x Pro, you also get a 3-month license of XSplit Broadcaster and XSplit Gamecaster.
Pros:
Background Removing Feature.
Better Quality Microphones.
Low-Light Support.
Cons
A bit expensive
Webcam Updates issue.
2: Razor Kiyo
Well the second one with us in the list of best streaming webcams is Razor Kiyo. I know you have understood its specialties by name Razor. Yup this model webcam is also well suited for game streamers. Kiyo supports video streaming at 1080p with 30 frames per second and 720p with 60 frames per second. There is a built-in ring light around the main camera portion in Razor Kiyo that provides a decent light by removing shadows.
This Ring Light minimizes the requirement of further lighting equipment to add for proper setup. Other than that, you can also adjust brightness and other related details of the Razor Kiyo ring light. If we talk about the quality of videos and images with Kiyo, its really tremendous, smooth, sharp, and full HD. Moreover, Razer Kiyo's design is pretty attractive, foldable, and small as compared to other webcams in the market.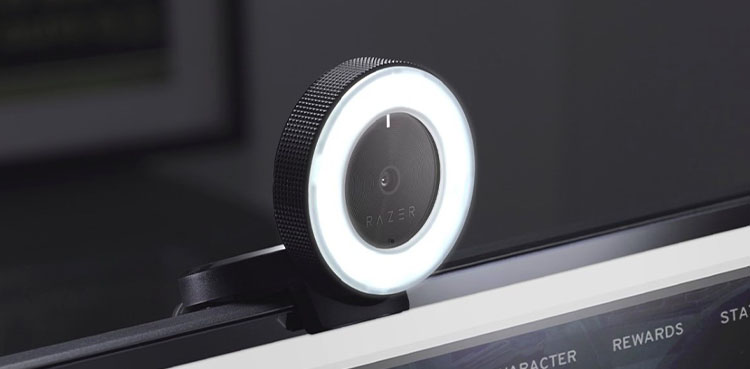 Pros
Shadows Control with Ring Light.
Decent and Compact Design.
Cons
Ring Light sometimes brightens too much.
3: Microsoft LifeCam Studio
LifeCam Studio by Microsoft is another best webcam you may get for doing live video streams. It is a decent looking and professional webcam that provides both 1080p and 720p resolution video streams. It is also a good choice for video conferencing. LifeCam has a glass lens, 360 Degree full rotation, wideband microphone having capabilities to record clean and clear audio by canceling background noise.
Moreover, there is a hole at the bottom of this webcam for tripod support. Overall, LifeCam looks like a solidly designed webcam with a number of quality features. It also offers TrueColor Technology to improve and enhance the color result of captured images in HD. LifeCam Studio Webcam belongs to Microsoft, so it comes with Skype Certified Software.
Pros
Skype Certified Software
True Color Technology
1080p Sensor for better images.
Cons
A bit expensive.
Only Compatible with Windows Operating System.
4: Logitech 4K Pro
Logitech 4K Pro is the world's first 4K Webcam with a bunch of premium features. It records 4K Video at 30 FPS, 1080P at both 60 and 30 FPS, 720P at 30, 60, and 90 FPS. But to avail 4K features, you must own a 4K monitor too. Otherwise, it will not be compatible with 4K features. Logitech 4K Pro offers RightLight 3 with HDR to further improve the quality of video recording.
This 4K Webcam also includes features like infrared facial recognition, 5x digital zoom, 90-degree field of vision. It operates on the plug and play features with support of USB 2.0 Type & USB 3.0 Type. But keep in mind that you will have to pay some extra amount of dollars than others to get this webcam beast.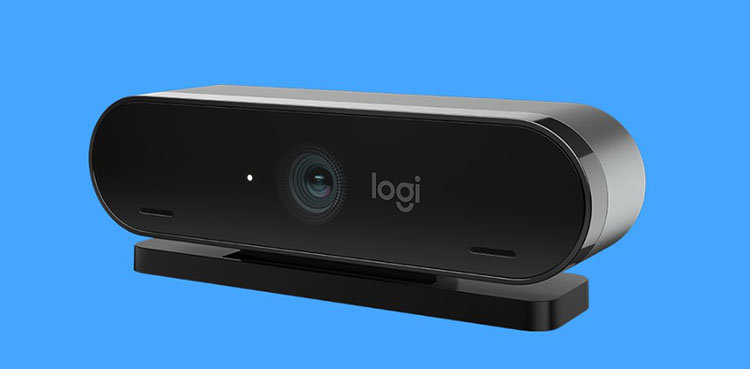 Pros
4K Quality Images.
Infrared Facial Recognition.
RightLight 3.
Cons
Grip of Clip is weak.
Installing 4K features.
5: Mevo Plus
When you are doing live streams on Facebook, Youtube, and Twitter, etc. This Social Media Streaming beast can be considered as an option in the list of best webcams. Yup Mevo Plus is an advanced and upgraded model than predecessors that offers streaming videos at both 1080p and 4K resolution. It best suits the PC as well as Mobile Platforms.
With mobile supportive features, it is also the best option for traveling bloggers. Apart from that, it also offers live video editing options, built-in quality mic, Sony glass lens, and wireless features over Wi-Fi. To keep quality factors in balance, you need to have a strong internet connection for Mevo Plus to avoid any issue in Video Quality.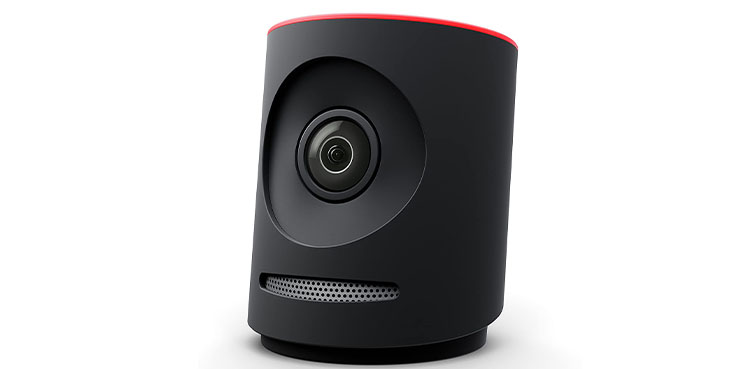 Pros
1080P and 4K Resolution
Different Platfroms Support.
Wireless Features.
Cons
Strong Internet Connectivity
Expensive
Read Also: Bose is Coming with a Set of New Audio Sunglasses
So that was a complete and detailed list of best webcams for streaming you could buy this year. If you have any queries, do comment in the section below the post. Note: If you purchase webcams through our platform from Amazon. There will be some percentage of commission for us in return.