Best Video Capture Card You Can Buy For Gaming & Streaming
Where the trend of video games and streaming has developed that a lot in recent years. There the demand for related gadgets has also increased, the Video Capture Card is one among those gadgets. It allows to capture and stream gameplay videos from the PC, Laptop, and Consoles. You can share these captured videos with others while can stream live gameplay video on Youtube, Twitch, and Facebook.
If we talk further, there are different model Capture Cards available in the market having different specifications, price tags, and brand identity. Choosing the relevant one amongst them is not that easy as one must have proper information about his requirements. Like whether he needs a card with 1080p resolution or 4K, mid-budget range, or high budget range, for video capturing or for streaming.
Keeping in mind all these aspects, I have gathered a list of the best video capture cards. Have a look at them and choose your favorite.
Read Also: Best Corsair 120mm RGB Cooling Fans You can Buy in 2021
Best Video Capture Card 2021
1: Elgato Cam Link 4K
The Cam Link is the most advanced & multi-functional capture card of its time manufactured by Elgato Brand. It features 1080p resolution at 60 FPS, 4K resolution at 30 FPS, live broadcasting, video recording, USB 3.0, and HDMI support.
The card itself is a USB-like gadget but with a quality built and decent compact size. You can connect it with different cameras like DSLR, Camcorder, and Action Cam. While the videos you captured will directly be stored on the hard drive.
Pros
1080p at 60 FPS

4k at 30 FPS

Live Broadcast

Video Recording

Multiple Functionalities
2: AVerMedia Live Gamer ULTRA
AverMedia Live Gamer Ultra is also a decent Video Capture Card available in the market. This card features 4Kp30, 1440p60, 1080p120, and, 1080p60 HDR. Similarly, if we talk about the refresh rates, it offers 4Kp60, 1440p144, and 1080p240.
Apart from that, This card can prove itself to be the best choice for capturing or recording gameplay videos, live broadcasting, or streaming. Not only that, It is compatible to connect with both the PS4/Xbox One. The working method is a direct plug and play.
Pros
Broad Compatibility
Direct Plug & Play
4K Resolution Support
Smooth Performance
3: IPXOZO Capture Card
It is basically a budget-friendly HDMI Video Capture Device manufactured by IPXOZO. Despite the low budget range, It still offers decent features like 1080p resolution at 30 FPS, USB 3.0, screen sharing without software, direct plug & play.
If we talk about compatibility, you can use this capture card for PC, Laptops, PlayStation 4, Xbox One. Similarly, the IPXOZO Capture card is great to use for live streaming, online meetings, and gameplay video recording without any single working issue.
Pros
Affordable
Multiple Features
HDMI Capture Device
1080p resolution at 30 FPS
USB 3.0
4: BlueAVS Video Capture Card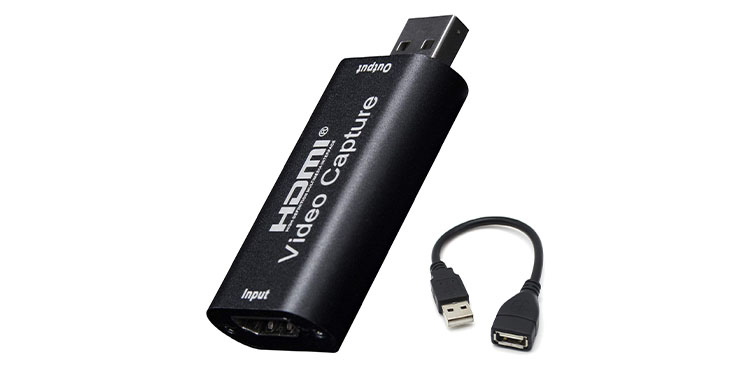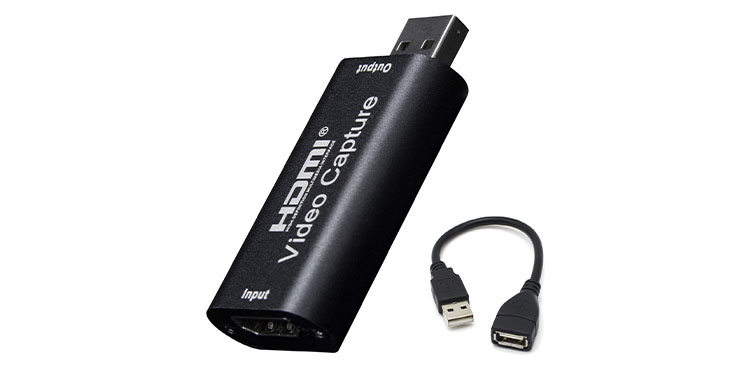 View on Amazon
Well, BlueAVS Video Capture Card is another name that can be considered decent among the list of quality cards. It features 1080p resolution at 30 FPS, broad compatibility, direct plug and play, and a low latency level. Moreover, it also has support for HDMI input at 4K & 30Hz.
You can get BlueAVS Capture Card for doing live streams, online meetings, and recording other videos in pretty decent display quality. Overall, this card is capable of doing every related task for you. The company provides a lifetime warranty for this product to its users,
Pros
Life Time Warranty
1080P and 30 FPS
Smooth and Quality Performance
Compact Size and Quality Built
Some Other Related Gadgets
Best VHS to Digital Converter You Can Buy This Year
Best FPS Gaming Mouse You Can Buy In 2021
Read Also: Best 750W Power Supply You Can Buy in 2021
If you liked this post about the best video capture card, then do share it in your social circle with others. Stay connected with us for getting more updates on a daily basis.