Best Power Banks You Can Buy in 2020
You come to know the real value of a Power Bank or Portable Charger when your devices like mobile phones, laptops, or tablets run out of juice. While you don't have access to any electric plug near you. In simple words, when you are out for a travel Power Banks or Portable Chargers may be your best companion. So I thought to bring a list of the best Power Banks you can buy in the year 2020.
Nowadays, there is a variety of Power Banks available in the market. They offer advanced features like Fast Charging, Wireless Charging, more Charging Slots, and more Charging Cables. You just need to choose the right one meeting your demands well. The right one in terms of price, mAh, voltage, and size, etc. So without any time waste, let's just jump towards the Power Banks you could buy in 2020.
Note: You can buy some of the Power Bank Models from Amazon Prime Day Deal.
Read Also: Thermaltake View 71 RGB – A Best Full Tower PC Case
Best Power Banks to Buy in 2020
Anker PowerCore 20100
If you search for the best Power Banks in the market. Anker is that name you will see on top in search. It is a quality Power Bank that features 20,100 mAh of capacity and everything the user may want. Anker PowerCore 20100 is using PowerIQ and VoltageBoost Technology to make sure the best possible high speed during the charging.
It's charging ports are compatible with both the major iPhone and Android Phone Models. The Power Bank itself took almost 10 hours to fully charge. Then it will be able to charge the Flagship Devices up to 7 or more times. Its voltage limits are totally safe from any kind of risk and certified by authorities. Anker this Power Bank is available in Red, Blue, and Black color.
| | |
| --- | --- |
| Capacity | 20100 mAh |
| Output | 5V / 4.8A |
| Input | 5V / 2A |
| Charge Time | 10 Hours |
| Weight | 356 g |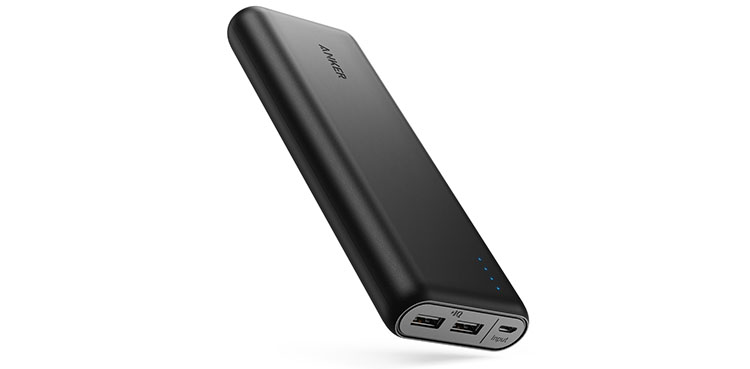 Pros
High Capacity in mAh
Speedy Charging
Cons
No Qualcomm Quick Charge Support
MAXOAK 50,000
A bit pricey but really a beast in terms of capacity. Yup, MAXOAK is a 185Wh (50,000 mAh) Power Bank that is more than enough to charge your devices while you are traveling or out for a long. But keep in mind it is specifically manufactured for Laptops Charging. Because most of the other Power Bank models you will see are for smartphone charging.
But Company made this beast for some heavy purpose. This Power Bank includes almost 14 power connectors which are compatible with 95% of Laptop ports. Now you would surely be thinking of the safety parameters of this high capacity gadget. Don't you worry, it has a certified guaranty according to the standards of UL1642 and UL2056. So for laptops, MAXOAK 50,000 Power Bank is not a bad option.
| | |
| --- | --- |
| Capacity | 50,000 mAh |
| Output | 5V / 2.1A |
| Input | 16.8V / 2.5A |
| Charge Time | 6 Hours |
| Weight | 1.26 kg |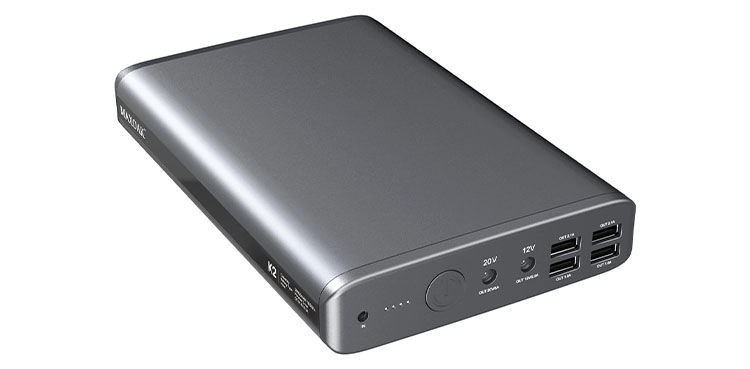 Pros
High Capacity mAh
Heavy Purpose Usage
14 Laptop Power Connectors
6 Charging Ports
AUKEY 20,000
We can consider the AUKEY's this model among the list of best Power Banks in 2020. It offers a capacity of 20,000 mAh. To enable the fast charging mode, there is a better use of USB-C cables in this Power Bank. Moreover, It also supports the Three Inputs in the form of USB-C, Lightning, and Micro-USB.
One great thing about AUKEY Power Bank is it's low current support below 60mA for smaller gadgets like wireless headphones, and fitness trackers, etc. This best Power Bank can charge your Galaxy Note 9 4 times, iPhone XS 6 times, and latest Google Pixel Phones 4 times. In a decent budget range, you can surely pick AUKEY Power Bank for yourself.
| | |
| --- | --- |
| Capacity | 20,000 mAh |
| Output | 5V / 3A |
| Input | |
| Charging Time | 10 Hours |
| Weight | 435g |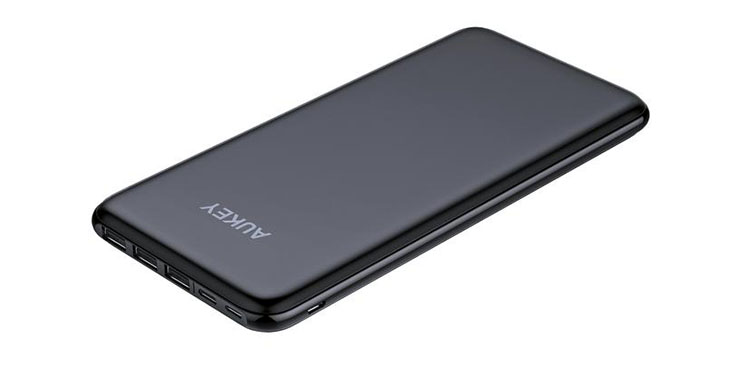 Pros
Good Capacity of mAh
Support for Various Inputs
Mophie Powerstation Plus XL
Keep in the notice that this Power Bank is best suited only for Apple Products like iPhone, iPad, and iPods, etc. Mophie Powerstation Plus XL is a 12000 mAh capacity Power Bank. It offers a battery life of up to 45 plus hours that is more than enough to keep your devices juicy. This power station is a slim, compact, and decent looking gadget.
The Power Banks I mentioned above have separate compatibility for charging cables, but this power station has a built-in USB-C cable and Lighting indicator to stay updated about the remaining power. It is powered with 18 W fast charging capabilities that help to charge devices faster than others.
| | |
| --- | --- |
| Capacity | 12000 mAh |
| Output | – |
| Input | – |
| Charging Time | – |
| Weight | 286 g |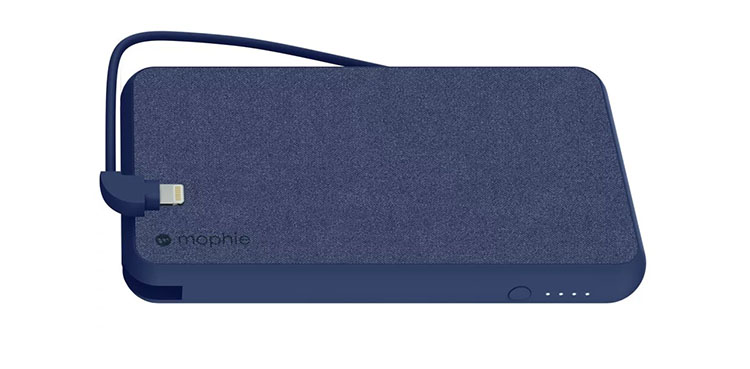 Pros
Great Quality
Lighting Cable
Anker PowerCore 10000
As I said above in the first portion that, Anker is well known for manufacturing the best Power Banks in the market. While PowerCore 10,000 is the company's lightest, slimmest and best performing portable charger. It offers 10,000 mAh of capacity and compatibility with both iOs & Android devices.
Like PowerCore 20100, It also features PowerIQ and VoltageBoost technology to boost the charging speed at the safest possible limit. Inside the box of Anker PowerCore Power Bank, you will get a PowerCore 10000 portable charger, Micro USB Cable, Travel Pouch, and 18 Months of Warranty.
| | |
| --- | --- |
| Capacity | 10,000 |
| Output | 5V / 2.4A |
| Input | 5V / 2A |
| Charging Time | 7 Hours |
| Weight | 180 g |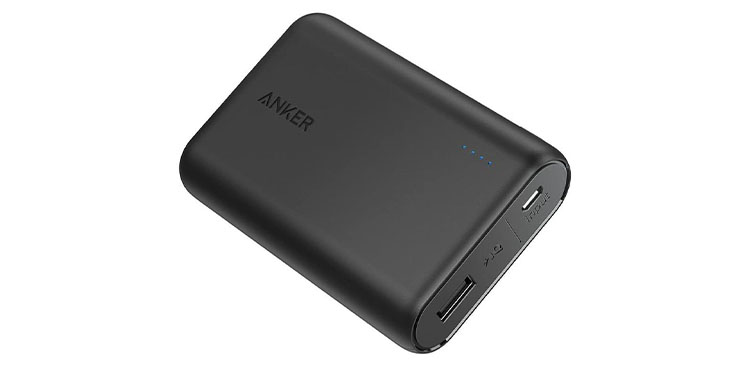 Pros
Quality Product
Pretty Portable Features
Read Also: Best Streaming Microphones You can Buy in the Year 2020
So Guys above were some of the best Power Banks Models you could buy in 2020. If you liked the post, click on the sharing button to share the post with others on Social Media. If you make any purchase through our link from Amazon. We will be awarded a commission from Amazon. Stay tuned for getting updates about more best gadgets on a daily basis.