Apple Credit Card – What you need to know about it
Apple initiated a new service for its users in the form of Apple Credit Card. This card will function like a normal credit card including all benefits & ease of transactions. Apple linked their credit card with Apple Pay & Wallet App to handle related operations. Right now this service is only available in the US for a limited number of users. Soon it will be launched for other Apple users around the world.
One amazing thing I noticed that there is no involvement of any bank behind Apple Card. Rather Apple itself is holding this service for the convenience of its user. They properly ensured a transparent, simple & secure way to apply for this card without any concern.
How to Apply for Apple Credit Card:
This method is pretty simple, just follow these 5 steps mentioned below accordingly.
Open Wallet App on the iPhone.
Touch that + icon in the top right corner.
Then Tap on Apple Card.
Fill out the required information.
Tap on accept Apple Card.
There are some mandatory requirements which must be fulfilled accordingly to get this card.
Full Name.
Date of Birth.
Telephone Number.
Citizenship.
Email Address.
Home Address.
Annual Income Range.
Last 4 digits of a social security number.
Other than that, applicant age must be 18 or above, must have iOs 12.4 or above running on iPhone. Once all the requirements are fulfilled, Apple Credit Card is ready to use for making online purchases and payments on immediate basis. While a physical form of Credit Card will be sent soon on the given home address. Apple iPhone, Ipad, Mac & Apple Watch is compatible with this card through Wallet App and Apple Pay.
Read also: Best Pc Cases 2019 – Mid to Full Tower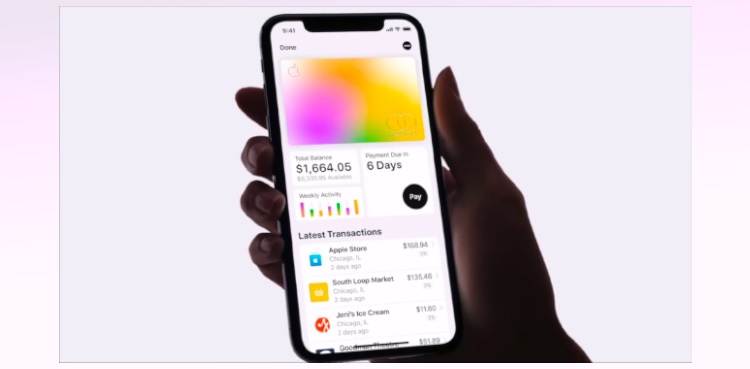 Benefits of this Card:
Privacy Method:
To ensure privacy criteria in an accurate manner, Apple generates a card number. As well as all the transactions made by user side are secured with face or touch ID. Apple will not use this private information for any external purpose.
Non-Apple Purchases:
If user want's to make purchases other than Apple Pay. The physical form of this card will help to do so. Apple is also planning to deal with MasterCard to use their card where it is eligible to use.
Fee Criteria:
There is no annual or replacing fee for Apple credit card. As well as the interest rate is less than other service providers. Their APR ( Annual Percentage Rate) stands between 12.99% & 23.99% following credit score.
Customer Support:
Apple Credit Card users can get 24/7 customer support to solve out the issues they are facing. Apple handles customer support method with the help of a messaging app. Just send them your query, they will sort it out on a priority basis.
Notifications:
User will be notified accordingly on each & every activity happening through or on credit card. For example, Purchases, Payments, New updates, Offers or any unrecognized activity. Means, it keeps the user aware of everything related to his card.
Cash Back Offers:
User can get up to 3% cashback on his purchases using Apple Card. On the purchases through credit card, he will get 1% cashback. On the purchases with Apple Pay, he will get 2% cashback. While purchases from the Apple Store will get 3% cashback.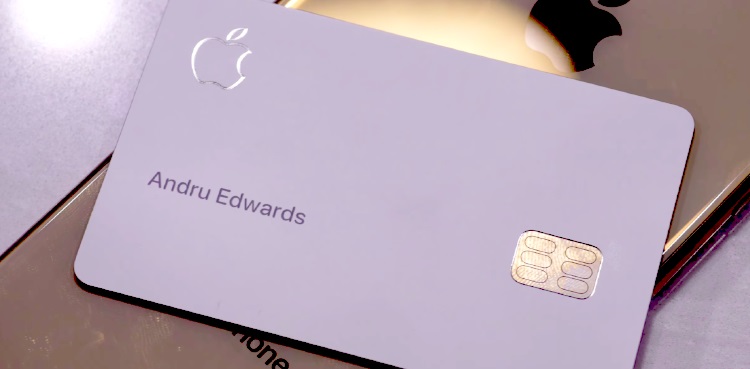 Design of Apple Credit Card:
The card is made up of titanium material having laser engraved Apple Logo, User Name & a Chip on it. Rest of the space is empty, there is no detail about card number, expiry date, and other information. This card weighs 14.7 in grams which seems a bit heavy than normal. In case of lost or stolen card, Apple will replace it free of cost.
Read About: Latest Smartwatches worth buying 2019 – Top 3
So, I would say that Apple has taken a future proof drive of introducing his own method of transaction. In the near future, Apple Credit Card can surely replace other mechanisms. People believe in Apple's secure privacy structure inclusive of their technology-friendly inventions for ease of the user. Don't forget to leave your feedback or any suggestion relating to this new method by Apple Company.
Your feedback means a lot to me.