India bans 59 Chinese Apps including TikTok
Breaking news as India on Monday bans 59 Chinese mobile apps including the extensively popular TikTok and WeChat. The ban occurred over national security and privacy concerns. Just a few days after a wild Himalayan border fight between India and China. Relations between the world's two populous nations are tense following the death of 20 Indian troops. Moreover, there was a hand-in-hand fight with Chinese counterparts on the western end of the high-altitude. Also, the fight occurred at the border in mid-June.
Read: Mark Zuckerberg loses $7.2 Billion as More Companies Boycott Facebook Ads
Press Information Bureau India revealed the news via Twitter:
The Government of India says that these Chinese apps are involved in threatening activities. These activities threaten the "national security and defense of India, which ultimately impinges upon the sovereignty and integrity of India". The apps banned include ByteDance's extremely popular TikTok. TikTok app was tremendously famous among youngsters in India.
Why India bans Chinese Mobile Apps?
It has also banned video call and community apps by Xiaomi. Xiaomi is basically India's biggest smartphone vendor. India also bans Chinese apps like UC browser, Likee, UC News, and plenty of others including Bigo Live. Here's a list of the apps banned by India. Several popular mobile apps are also included in the ban. It includes Clash of Clans, WeChat, Weibo, BeautyPlus, and more. 27 out of 59 banned apps were among the top 1000 in India last week.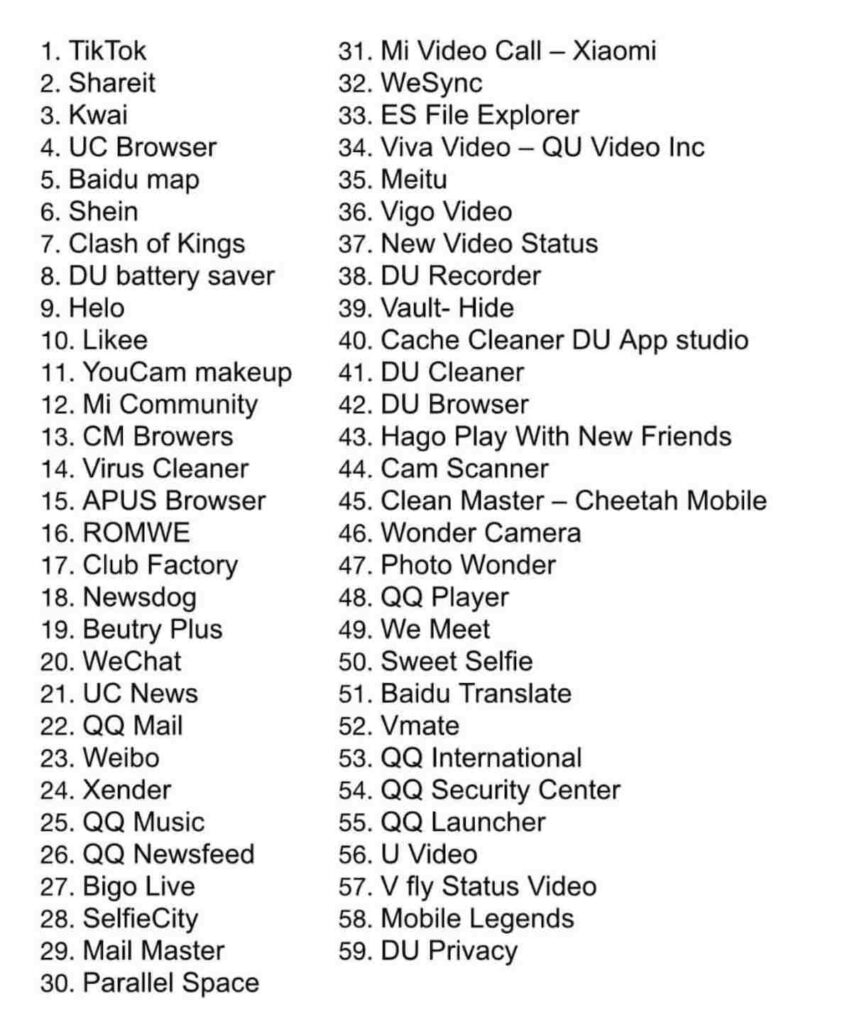 This is the first time ever that India has banned so many foreign apps at a time. This move comes after India's Computer Emergency Response Team received several complaints. The complaints were regarding the breach of data privacy and security. India although, didn't clearly mention China. But it says that the data was reportedly being transmitted to servers located outside India. This means that India bans the Chinese apps over security concerns that maybe their data wasn't secured and protected.
Also read: Apple will Use its Own ARM-Based Processor for Mac Devices
After the news spread vigorously on social media, TikTok has responded to the ban on Twitter publicly.
India hasn't said anything yet on the response of TikTok. If there's any such news regarding what India will do next, we'll surely keep you updated.
Via: ProPakistani