Abdullah Khan Swati – A Rising Talent From Pakistan
Meet Abdullah Khan Swati, a 14 years old boy who belongs from a small town in Mansehra, Pakistan. He has recently won the 1st price in APICTA- Asia Pacific ICT Alliance Awards held in Vietnam on 20th November 2019. In this competition, students from around the world came to participate in the big event. He represented Pakistan on an international level and made the nation proud by winning the 1st prize in APICTA Awards. He belongs to a middle-class family where his father is a Government teacher in District Mansehra, KPK. Also, he studies in a Government School in the same town.
Abdullah Khan Swati's Achievements
In the interview, Abdullah Khan Swati mentioned that he has won various competitions nationally. Firstly, he took the 1st position in software competition in KPK. After that, he took 1st prize in the NUST hosted COMPPEC – Computer Projects Exhibition and Competition in which competitors took part from all around Pakistan. Interestingly, he also won 1st position in KPK held competitions named 'DOST' and 'PASHA' in which students took part from entire Pakistan.
He had an interest in ICT from when he was very young. On the basis of his interest, he had done this course from the Early Age Coding Program. This program is run by KPITB. With the KPK's government help, Abdullah was given the chance to participate in the APICTA 2019 which was held in Vietnam. Abdullah remained successful in making Pakistan proud by winning the 1st position. He won the 1st prize in the Student-Junior category. Students from around the world participated. He developed the game named 'Duck'. Due to this game, he won the APICTA award.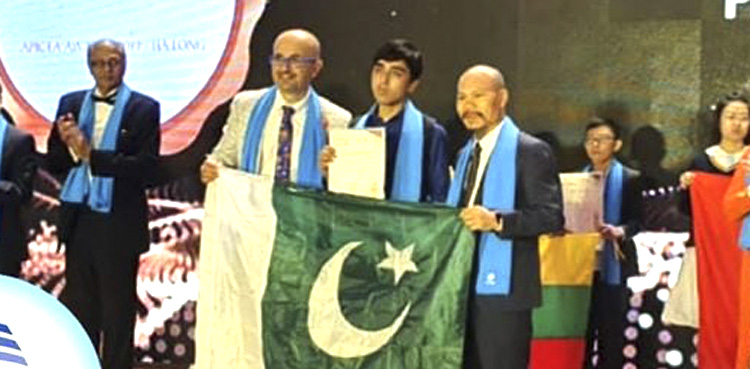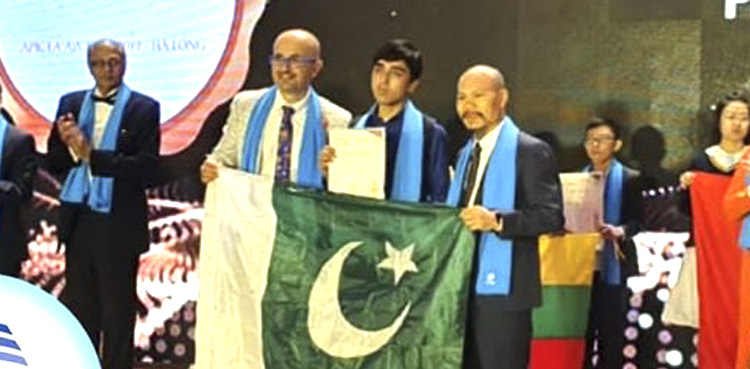 There is enormous talent in Pakistan. There are many others like him in KPK who can't even speak Urdu or English. But they have the capability to beat International students in coding competitions from schools like Headstart Islamabad. Such students are the valuable assets and pride of Pakistan and the Pakistan Government needs to invest everything to provide them with the best facilities so that they can brighten the vision of Pakistan.
Sources: Zindabad Pakistan-Youtube, Early Age Programming-Facebook