Zoha Malik Sher Along with her 4 Sisters Set a Record as all Pass CSS Examination
The majority of people in Pakistan dream to be a CSS Officer. It is because it leads towards a respectable post and a bright future in Government Departments. But it's not that easy to become a CSS Officer, as it requires vast knowledge and grip over relevant subjects along with proper guidelines and hard-work. FPSC announced the CSS-2019 result on Wednesday 17, 2020 and among 365 candidates there was a girl named Zoha Malik Sher too who passed this exam. Now you might be confused that why am I mentioning her name out of the 364 others. Well, it is because Zoha Malik Sher along with her 4 sisters from Haripur KP has set a record as all of them have passed the CSS examination.
Read: CSS 2019 Result has been announced by FPSC
Women empowerment in Pakistan that with each coming day more and more women are breaking the stereotypes, working hard day and night to achieve their goals and are contributing to the country's progress. Women now in Pakistan, unlike in the past, are stronger, creating history and are standing side-by-side with men in all fields. Whether you may say it in sports, medicine, civil services, engineering, or in any other profession, Women have proved that they can't be let down or they can't be stopped in doing anything by overcoming discrimination in a male-dominated society.
Malik Sher Sister's Passing CSS Examination
Such an outstanding example of strong women can be mentioned of the five Sher sisters from Haripur KP. They have successfully passed the Central Superior Services (CSS) examination and are serving in different Government departments. The youngest sister, Zoha Malik Sher passed the CSS-2019. According to the results, she'll join the Officers Management Group. Zoha Malik Sher is basically an IR graduate from National Defence University.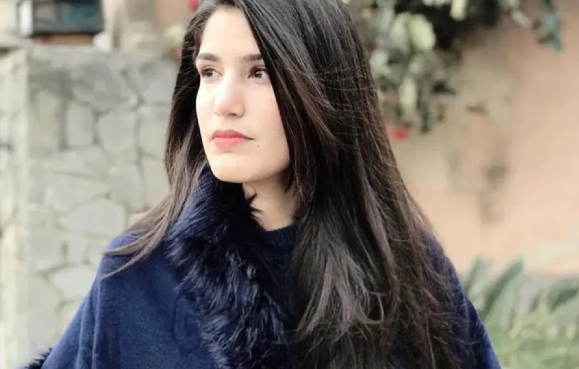 You may like: Emerging IT Companies of Pakistan – List of Top 5
Apart from Zoha, the eldest sister, Lela Sher Malik passed the exam in 2008. She is currently a Deputy Commissioner at the Board of Revenue in Karachi. The second eldest sister, Sherman Malik Sher passed the CSS in 2010. She is currently the Director of Highway Authority in Islamabad. Similarly, Sasi Malik and Marvi Malik Sher passed the CSS examination in 2017. Marvi is posted as the Assistant Commissioner Abbottabad while Sassi is getting training of CEO at Lahore Cantonment.
Where did the encouragement of the Sher Sisters come from?
Such success stories rise when the succeeding persons are encouraged by someone. in this case, these sisters were encouraged by their father. Their father, Malik Rafiq Awan is a retired SDO WAPDA officer. He said,
When my fifth daughter was born. Instead of congratulating us, my relatives regretted that we both did not have a son. Today, many years later, when my fifth daughter has also passed the CSS exam. Relatives are calling to congratulate her and the house is full of guests. "
Malik Rafiq Awan also says that the total credit of his daughters' success goes to the hard work dedication of his wife. To conclude, this is a very rare example to see where all daughter has passed the CSS examination. They set a rare record that nowhere else has been heard. We all need to gain inspiration from this example and make our parents and nation proud.
Via: Propakistani