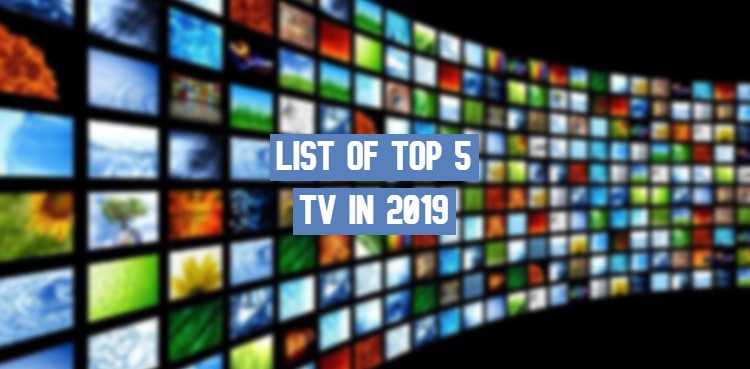 Are you are having trouble deciding on which TV to buy on Black Friday or Boxing Day. With so many TVs in the market with fancy names and features, it must surely get confusing during shopping. That is why we have compiled a list of the top 5 best TV released in 2019. This list will help you find the TV of your dreams while keeping your budget in mind.
List of best 2019 TV at a glance:
Hisense 55 inch H9F
Samsung Q90R QLED
LG C9 55 inch OLED
Sony Bravia X950G
Samsung Q900R QLED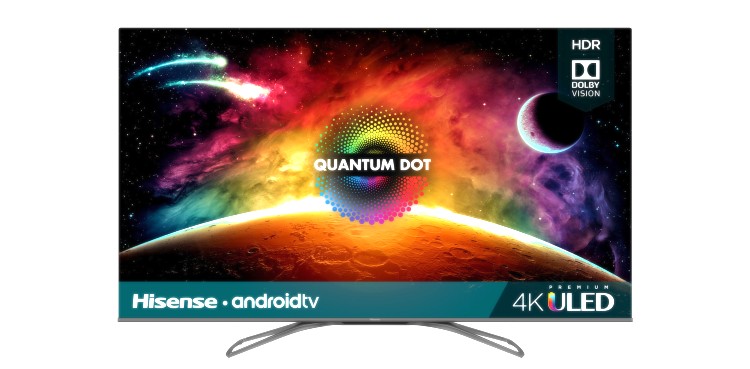 1. Hisense 55 inch H9F TV
The model comes in 55-inch and offers a 4K display that supports HDR in Dolby Vision. Furthermore, the TV offers support for various streaming services, such as Google Play Movies & TV, Google Play Music, Amazon Prime Video, Netflix, Hulu, YouTube, Spotify, Tidal, and Sling TV. The H9F comes with Google Cast, which means you can share content from your Android devices to the TV directly.
The TV offers strong contrast good color performance. In addition to the Quantum Dot, there are over a billion colors to choose from to display scenes that are rich in color. During fast-moving scenes, the Motion Rate technology will minimize lag, and provide a seamless viewing experience.
Price: USD $599.99
Final Verdict: The Hisense H9F is one of the best TV in this price range. It delivers strong contrast and excellent color accuracy. Plus the 55-inch model is less than $1,000.
Try: Google Offering $1.5M to Hack its Pixel Phones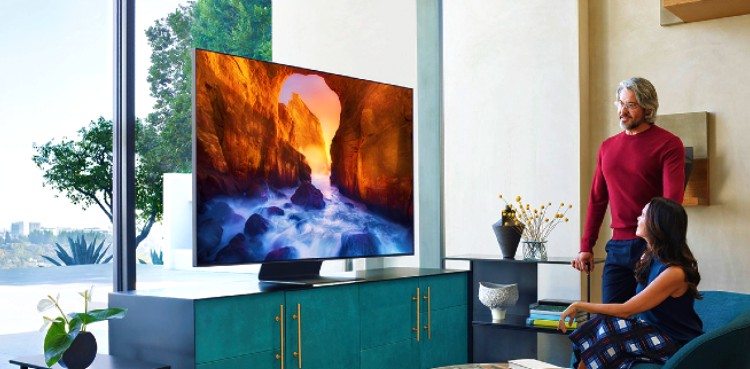 2. Samsung Q90R QLED TV
The model comes in three different sizes: 65-inch, 75-inch, and 82-inch. It has a better viewing angle compared to its predecessor, meaning you will have a great view no matter where you sit. Moreover, the Q90R offers a 4K UHD (3840 x 2160) display and comes with Samsung's One Connect Breakout box that contains the ports and the Quantum processor.
The TV comes with a new feature called the Ambient Mode, which allows you to display time or interactive decor to match the wall behind. Additionally, you can display artwork by famous photographers or even display your own photos. Basically, the TV can act as a frame or a piece of decor when not in use. The QLED works with Bixby, Alexa, and Google Assistant. It also supports the Apple TV app and Apple's AirPlay 2. With AirPlay you can easily share content from your Apple devices to the big screen.
Price: USD $2,199.99
Final Verdict: If you are willing to spend the bucks to get a high-end home theater TV, then the Samsung Q90R QLED TV (2019) is the best fit. With the TV's ability to deliver such accurate and crisp images, you will surely feel like you are watching the movie in a theater.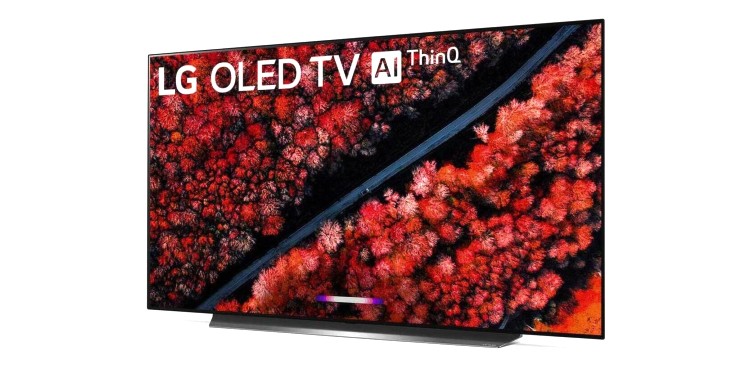 3. LG C9 OLED TV
The C9 comes in two different sizes: 55-inch and 77-inch. The model offers a 4K OLED display and ships with the second generation Alpha9 processor. Additionally, the processor uses AI to deliver excellent SDR and HDR images. The TV offers support for Dolby Vision as well, with HDR10+ being the only thing it lacks.
The TV supports Apple AirPlay and works well with Amazon Alexa and Google Assistant. Equally important is the fact that the C9 is currently offering 1 year Disney+ subscription with the purchase of the TV. LG claims that there are 8.3 million individually lit pixels in the C9.
Final Verdict: If you are willing to spend a little more to get a high-end OLED TV, then LG C9 OLED is the path to take. With vivd and breath-taking color accuracy, low input lag, and 1ms response time you can't go wrong.
You May Like: Deals for Cyber Monday – List of Some best Products to Buy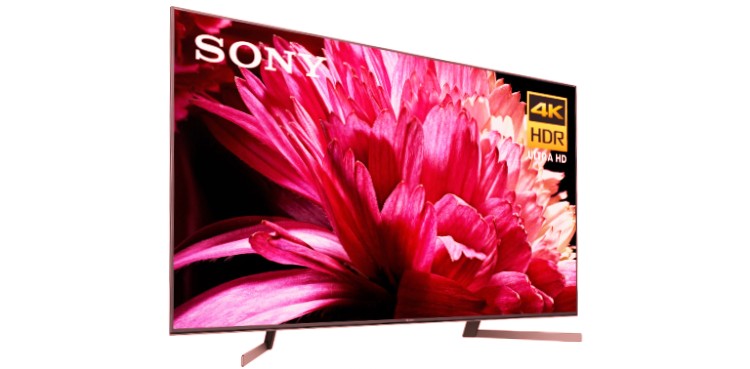 4. Sony Bravia X950G TV
The model comes with great 4K picture clarity, better and brighter contrast, and acoustic multi-audio. Not to mention the fact, that the TV comes in four sizes: 55-inch, 65-inch, 75-inch, and 85-inch. Moreover, the TV comes with X-Wide Angel, allowing you to see vivid colors from the sides as well.
The X950G comes with the X1 Ultimate processor, which is very powerful. For instance, the processor can identify hundreds of objects on-screen and automatically enhances their color, detail, and brightness. This way the image on the screen feels natural and realistic without being too bright or oversaturated. Similar to the other TVs, X950G supports Android TV, Apple AirPlay, Google Play, Alexa and Google Assistant.
Price: USD $998
Final Verdict: If you can't afford the higher-end Sony TVs or don't have a need for such fancy TVs, then the Sony Bravia X950G is the TV for you.
Read Also: Acer's Predator Triton 700 Gaming Laptop just for $999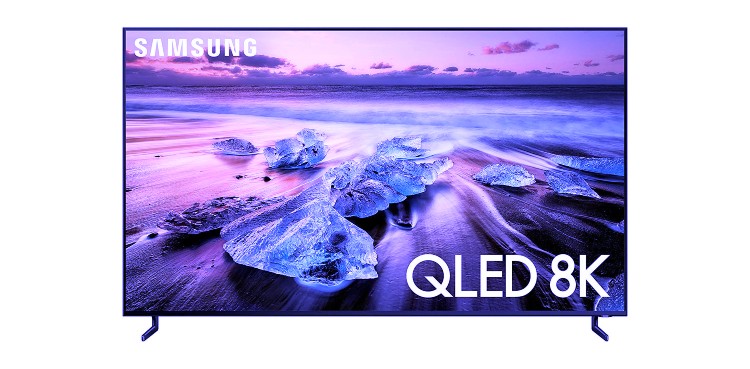 5. Samsung Q900R QLED TV
The model comes in five different sizes: 55-inch, 65-inch, 75-inch, 82-inch, 85-inch, and 98-inch. Chiefly, Samsung is the first company to introduce the world's first true 8K TV. The Q900's depth, detail, and-high resolution transport you into a new world, making you feel like nature has come alive.
Furthermore, the TV comes with Quantum Processor 8K which uses AI to optimizes sound for each scene and offers content recommendations. Also, the Intelligent Mode changes the picture brightness to match the conditions of the room. Another key point is the Ultra Viewing Angle, which allows you to get a rich and vibrant picture no matter where you sit.
Price: USD $2,199.99
Final Verdict: If you want true theatre experience in your home and have the money saved up, then the best TV for you is the Samsung Q900R QLED (2019).
You May Like: Emerging IT Companies of Pakistan – List of Top 5
To conclude, there are a lot of different options to choose from. We created this list so that you will have an easier time making your big decision. Equally important is the fact that everyone is able to benefit from this list, no matter how small or big their budget is.
Will you be shopping during Cyber Monday or Boxing Day? Let us know in the comments below! Continue to check out Maticstoday for the latest news items, product reviews, security practices, and video game discussions.
Javeria Qureshi is a Content Writer and Web Developer at Codematics Inc. In her free time, you can find her watching Patriot Act with Hasan Minhaj, reading books or drinking chai. Search for her articles under the hashtag #JQArticle on Twitter or LinkedIn.