Best SSD to Buy in 2020 For Gaming
NOTE: In today's topic I will cover the best Internal SSD Models available in 2020 for gaming machines. If you will buy any of the below-mentioned products from Amazon through our link, we will be rewarded with a percentage of commission in return from Amazon.
---
It is true that Gaming Enthusiasts always seek ways to increase the performance capabilities of their Gaming PC/Laptops. Because there is no limit for upgrades, companies release new products every year. So doing an upgrade is part of the gaming journey.
As I am talking about the performance capabilities, an SSD (Solid State Drive) has also an important role in it. Yup, this tiny product can play with the boot times, games loading speed, read and write speed, etc. Overall, it has a notable impact on your Machine Performance.
So you can't think of buying a Gaming PC or Laptop without SSD in It. There is variety of SSD's available in market, but choosing the relevant one meeting your requirements is a bit confusing for some people. Here I will try to overcome this confusion by reviewing some decent model SSD's.
Read Also: Best Gaming Monitors 2020 – 1080p to 4K and 60Hz to 240Hz
Best SSD for Gaming Machines in 2020
1: Samsung 970 EVO Plus
There is no need to introduce much about Samsung 970 EVO Plus. It is a well-known name in the category of best internal SSD's. This tiny beast features a read and write speeds of 3,500 & 3,300 MB/sec. It is compatible with both PCI Express (PCIe Gen 3) and NVMe 1.3 technologies.
The form factor is M.2 and available capacities are 250, 500, 1 TB, and 2 TB. Operating Temperature is from 0 to 70 Degrees. There is also an addition of Dynamic Thermal Guard to keep temperatures in order. It is the best choice to go with for high-end gaming and 3D related heavy tasks.
Pros
Tremendous Performance
Good Software
2: Addlink S70
Addlink S70 is another best Internal Solid State Drive you could buy in 2020 for gaming as well as other heavy professional tasks. S70 SSD features a tremendous read & write speed of 3400 MB/sec and 3000 MB/sec. In order to endure data security, Addlink manufactured this SSD with RAID Engine and LDPC coding.
It also offers PCIe Gen 3, NVMe 1.3 technologies, and form factor M.2. Addlink S70 is available in storage sizes of 256GB, 512GB, 1TB, 2TB. The company offers a long 5 years warranty too. Moreover, Addlink is using Phison SSD Memory Controller and Toshiba's 3D TLC memory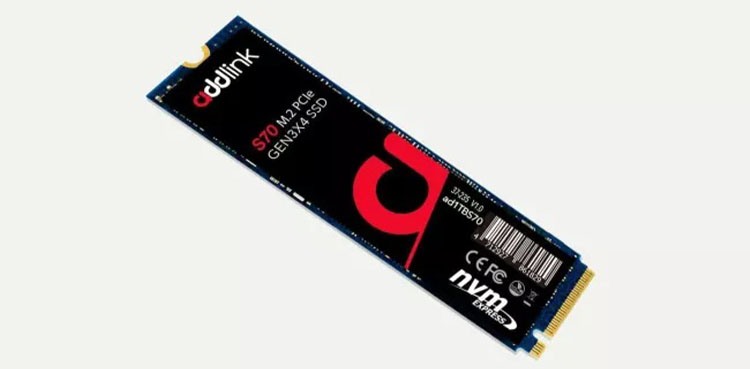 Pros
Great Performance
Fast Speed
3: Intel Optane SSD 905P
If the budget is not an issue for you, then you can surely choose Intel Optane SSD 905P without any hesitation. It is among the list of world best SSD's. Not only that, it's design is pretty astonishing with the support of LED lights. Optane 905P offers the read and write speed of 2,600 MBps/sec and 2,200 MB/sec.
It pretty much suits the requirements for any professional or game-related activities. If we talk about the form factor of Optane 905P, it is U.2 and M.2. While PCIe Gen 3, NVMe 1.3 technologies are also offered in this SSD. It's a high budget product but you can't ignore the premium features on the other end.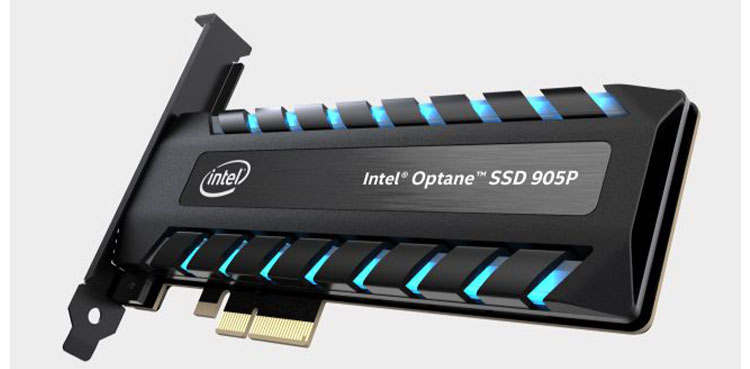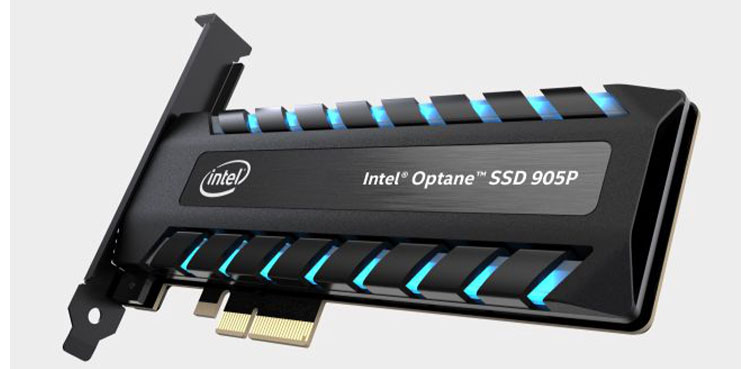 Pros
Premium Looks
Tremendous Performance
Excellent Features
Cons
Very Expensive
Not for Laptops
4: Patriot Viper VPR100
Patriot Viper VPR100 is also the best SSD you could buy in the year 2020. Performance is pretty solid and fast as other models of the same range. It offers the read and write speed of 3,300 MB/sec and 2,900 MB/sec. VPR100 features form factor M2., PCIe Gen 3, and NVME 1.3 technologies.
It is available in storage capacity of 256GB, 512GB, 1TB, and 2TB and 3 years of warranty. Apart from that, Viper 100 features a beautiful looking RGB lighting and heat management system. According to some user feedback, it does not perform well up to the scale and the RGB setting somehow disturbs its performance.
5: SK Hynix Gold P31
Well, the last in the list of best SSD of year 2020 is SK Hynix Gold P31. It provides decent performance and level up the speed of various computer operations. It provides the read and write speed of 3,500 MB/sec and 3,200 MB/sec. The form factor is M2.
Other than that, SK Hynix Gold P31 offers PCIe Gen 3 and NVME 1.3. You can purchase this internal SSD in just 2 storage capacities like 512 GB and 2TB. The warranty period company offers is long 5 years.
Cons
No AES 256-bit encryption
Read Also: Best Thermal Paste for PC/Laptop to Buy in 2020
So Guys, that was some stuff related to best internal SSD you can buy for gaming machines in the year 2020. I hope you liked the post, if yes then share it in your social circle with others. You can leave feedback for us in the comments section below. Stay tuned for getting more updates on a daily basis.