Is This Samsung's Bezel-less 8K TV?
Samsung may show off a new, groundbreaking type of television at CES in Las Vegas next week. Samsung's bezel-less, 8K TV is something that is completely bezel-less, 8K QLED model. According to some reports, it is named as Samsung "Zero Bezel" TV which means it has no bezels. It is reportedly carrying model numbers of Q900T and Q950T.
Is it Really Bezel-less?
The TV is believed to have bezels so tiny that the screen edge effectively disappears when it's viewed from a distance. If you look at the image, Samsung's Bezel-less 8K TV is not literally a zero-bezel TV, but it's very close to that. The most you can see is a tiny chin. It will also have a sounder-friendly stand, and also there is gap-free walls mount like never before. On Tuesday 31st December, German Website 4KFilme says that it has its reach to a pair of leaked renders showing it the screen in all its "Zero Bezel" glory.
Read: AverMedia 4K60 HDR Capture Device Might Be Coming in 2020
An earlier rumor states that the bezel-free TV would enter production in February 2020. Pricing is still unknown and might be revealed at the CES event. The design of Samsung's bezel-less 8K TV might be limited to 65-inches or larger screens. This means that the manufacturing process is complex enough and is not suitable for smaller sizes of TV design. Also, it means that Samsung wants to differentiate its premium TVs as more consumers prefer larger screens.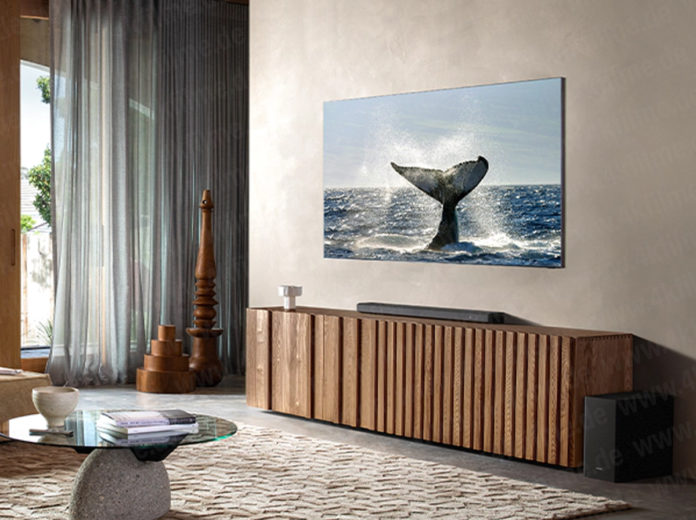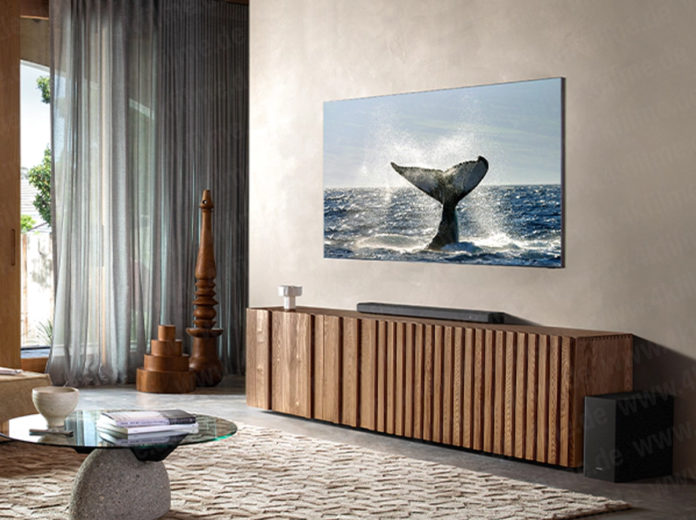 We don't have very much data to go on with at the moment. And of course, this being an unannounced product, there is no word yet on the pricing, release date, or any other features of the TV. But despite that, it does sound flawlessly in Samsung's wheelhouse given the display innovations it's pioneered on its own Galaxy smartphone line. We will know more about it next week CES event is in its full swing and Samsung will eventually announce its annual refreshed TV lineup.
Sources: The Verge