Samsung Galaxy Tab S6 – It's the world's first 5G Tablet
So here we are going to have the world's first 5G Tablet by Samsung side in South Korea. It's a similar one to the previous Samsung Galaxy Tab S6 but with the addition of next-generation network support called 5G. Having a slot filled with the world's first 5G tablet is surely a great achievement for Samsung. This possibly may have a positive impact on the sales volume of Samsung Products. Tab S6 5G is available today on stores in South Korea, while the release date for the rest of the other regions is not confirmed yet.
If we analyze this achievement from the market perspective. It's not wrong to say that Apple is going to face a really tough competition ahead. Because the market situation is constantly changing, where a customer trend easily diverts towards the new concepts. As we previously have seen a tough rivalry between the tech giants over the launching of the Fith Generation (5G). While now, its a matter of world's first 5G tablet in the endless war of competition. Well, the following are the detailed specs of Samsung Galaxy Tab S6 5G.
Read Also: Intel Horseshoe Bend – A Foldable PC with OLED Display
Specs of Samsung Galaxy Tab S6 5G:
Brand
Samsung
Model
Samsung Galaxy Tab S6 5G
Processor
Snapdragon 855
GPU
Andreno 640
Memory
6 GB Ram
128 GB Storage
Operating System
Android 9.0 Pie
Display
10.5 inches, Super Amoled
Camera
Rear: 13 MP Ultra Wide
Front: 8 MP
Battery
7040 mAh
Network Support
2G, 3G, 4G LTE, 5G
Connectivity Support
USB Type-C, Bluetooth 5.0, Wi-Fi & Headphone jack
Price
$847 (USD)
Read Also: Samsung's T7 Touch External SSD with Fingerprint Security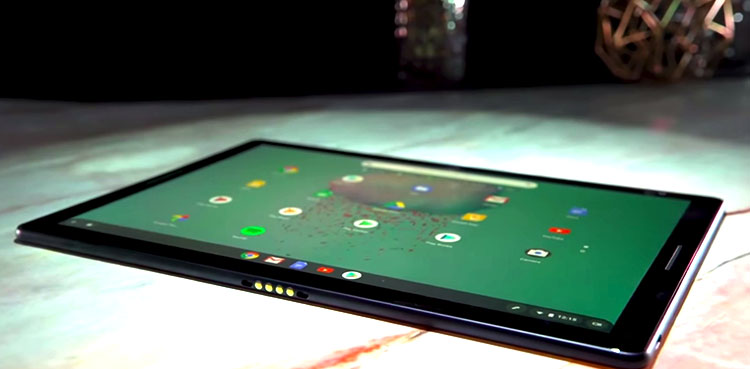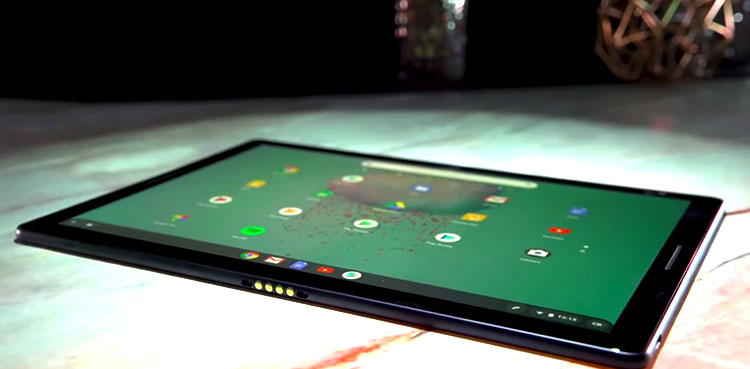 Display & Design:
It's not new to hear that Samsung always prefer Amoled Display technology for its devices. Whether it's a smartphone or tablet, Samsung loves to put Amoled technology in it. Similarly, Tab S6 5G will also feature a Super AMOLED display of size 10.5 inches along with the resolution scale of 2560x 1600. While if we focus on design structure, it's almost the same as the previous Samsung Galaxy Tab S6.
Internal Hardware:
At its heart, Galaxy Tab S6 5G is carrying a powerful Snapdragon 855 chip. Based on the Octacore 7nm technology having a clock speed at 2.42 GHz & boost clock speed at 2.84 GHz. It is featured with 6GB of ram and 128 Gb of internal storage. On the graphics side, this Tab is integrated with an Andreno 640 with a clock speed of 600 MHz. Such a combination is enough for this Tab to handle operations smoothly.
Cameras & Battery:
There is a placement of 13 MP rear and 8 MP front-facing camera along with an ultra-wide sensor at the back of Samsung Galaxy Tab S6 5G. Although we can't compare the camera quality between smartphones & tablets. But it's good enough to use for an average purpose. Other than that this tab has a battery power of 7040 mAh. Which is also quiet enough to use it tab for a number of hours over multiple tasks.
Price & Availability:
Samsung Galaxy Tab S6 5G is available now in Korean markets having the price tag of $847. You can approach Samsung Official Stores if living in South Korea. Its availability in the other markets is not confirmed yet but Tab is expected to available soon. Share your thoughts with me in the comment section below about the world's first 5G Tab. I will surely update the post after the hands-on experience of this new device.
Garmin Tactix Delta Smartwatch – Includes both Kill Switch & Stealth Mode