Xiaomi Crowdfunds a new 8H Smart Mattress Featuring Artificial Intelligence
In the last few years, trends & choices have changed a lot only because of technological developments. Where we saw tech revolution in specific categories, like Smartphones, Smart TV's, Laptops and other Smart Gadgets. There we could now expect its use in sleeping mattresses too. Because Xiaomi is crowdfunding a smart mattress called "Xiaomi 8H Smart Mattress".
This Smart Mattress has it's starting price at 4599 Yuan ($655). It offers various smart features with the help of AI (Artificial Intelligence) to enhance sleep quality as per a person's need. I bet Xiaomi will also offer a whole Smart Town in the near future as they have left no other thing behind in the market. So, let's jump towards the features of this unique smart mattress.
Read Also: Xiaomi Face Mask – Better than N95 to fight against Corona Disease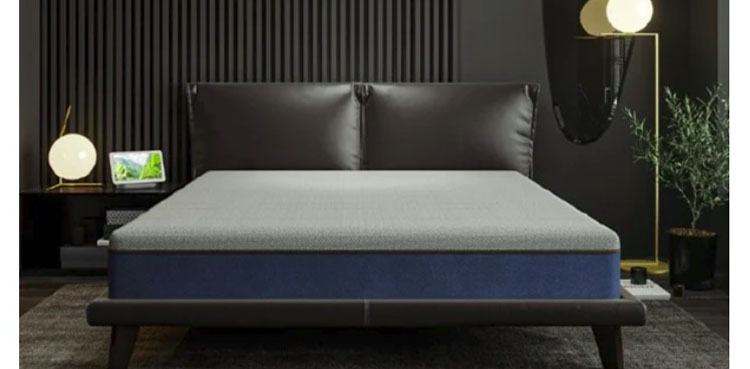 Features of Xiaomi 8H Smart Mattress
Xiaomi 8H Smart Mattress is 26 cm thick covered with 3 cm thick Italian Schcott natural latex. It offers various smart features like XiaoAI Smart Voice Assistant, 5 Algorithm support, Sleep Aid mode, and 6 zone Air Bags.
Using AI, this smart mattress has the ability to learn an individual's sleep habits. So it can auto adjust the softness/hardness of mattress according to individuals' sleep posture.
AI functionalities are such smart that they can collect data from the body within 20 seconds and adjusts the mattress accordingly. Depending on weight, shoulders, arms, legs, and other parts.
Xiaomi 8H Smart Mattress does not offer its features limited to a single individual but has the ability to collect data and learn about the sleeping habits of multiple people on left-right side of the bed.
For utilizing Voice features, users can download Mijia App to pair and control XiaoAI Smart Voice Assistant. Mijia App also provides the sleeping patterns of individuals.
Xiaomi 8H Smart Mattress offers a set of tremendous features. If you really have trouble sleeping on normal mattresses, then this comfortable mattress is absolutely for you.
Visit the official website for more related information. If you liked the post do share it in your social circle. Stay in touch with us for more amazing topics on a daily basis.
Read Also: Xiaomi's Black Shark 3 Pro – A Gaming Phone with Beast Specs, Features & Bigger Screen