Microsoft is ready to Preview Project xCloud Services on iOS Devices
Moving ahead with Project xCloud, Microsoft has set some plans to expand its game streaming services on iOs devices. Which will allow gamers to play Xbox games on their iPhone or iPad. Before that, we have seen this game stream on Android devices with the continuous addition of game titles till now.
Although there is still a need for plenty of improvement in the xCloud services. But Microsoft is not coming slow to uplift its circle, while also implementing strategies to make xCloud Project a stable game streaming platform. Let's discuss the overall criteria for becoming a part of Project xCloud on iOs.
Pc Build Guide – 9th Gen Mid Budget Gaming Pc for $700
Microsoft Project xCloud on iOS:
Microsoft by utilizing Apple's TestFlight has launched xCloud beta for iOS users that will allow them to get registered for the preview. There is a limit of only 10,000 Participants on a first-come, first-serve rule. The user who will signup first within the given limit will receive an invitation to join the preview.
"To comply with App Store policies, the preview experience on iOS may look and feel different for those who have been testing on Android,"

Larry Hryb, Microsoft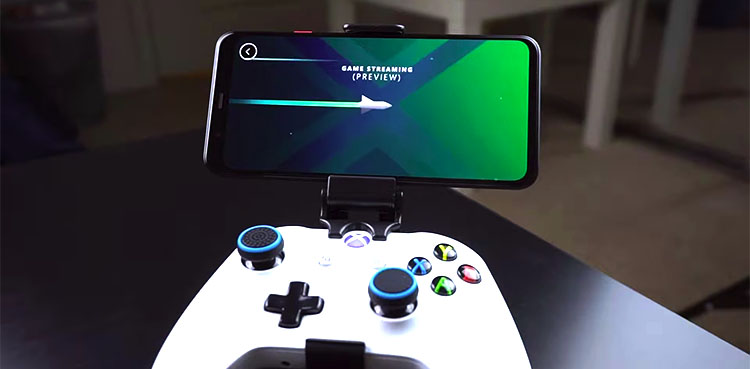 Apart from that, there is only one game Halo: The Master Chief Collection available at the moment to test. While on the user's side, a participant must need to have a device running on iOs 13.0 or above. Along with Bluetooth support of 4.0, a controller (XBOX) and a linked Microsoft Account with their gamer tag.
The users who are already registered with xCloud from Android devices must update their registration as per requirement for iOS devices. While the users who are doing first-time registration can signup through a provided web form. Missing registered members from this first phase will be included in the next preview test.
"We'll distribute invitations to participate on a first-come, first-served basis," said Hryb. "For testing purposes, we may need to cycle through registrants in order to best utilize the available testing audience. If you miss out on the initial allocation, you might receive an invitation to participate later in the preview!"

Microsoft
Read Also: Foldable iPhone – Apple filed a Patent having folding display
Future of Project xCloud on iOS: As we know that the App Store always has some restricted policies to follow. The same rules apply here, where Microsoft is planning to get a grip over iOS for its Game Streaming Services. I don't think so that, having one game to test at the moment will attract users to consider the xCloud Services for future gaming. But we can hope for some relaxation in restrictions of its policies by App Store to successfully conducting it's stream service tests.
Read Also: Nvidia's New 360HZ Monitor is Designed for e-sports