After Pixel Phones, Google Stadia is coming for 19 other Android Phones
3 min read
Google is putting more of its focus on Stadia service, despite the fact that it needs more improvement and stability. But the Company has decided to expand its support for Android Phones. Including selective models of Samsung, Asus, and Razer. The new support list will be updated on the 20th of February. Before that, Stadia was only compatible with the newer model Pixel Phones. Instead of upgrading your Pc or Console with high-end specs, acquiring this Game Streaming Service is not a bad idea. Well, read here for the basic functionalities and requirements of Stadia.
Read Also: Nvidia's New 360HZ Monitor is Designed for e-sports
Read Also: Tencent Emulator settings for PUBG Mobile – Fix Lag
Following is the list of newly added and previously supported phone models compatible with Google Stadia
List of New Smartphones for Google Stadia
Samsung Phones
| | |
| --- | --- |
| Samsung Galaxy S8 | |
| Samsung Galaxy S8+ | |
| Samsung Galaxy S8 Active | |
| Samsung Galaxy Note8 | |
| Samsung Galaxy S9 | |
| Samsung Galaxy S9+ | |
| Samsung Galaxy Note9 | |
| Samsung Galaxy S10 | |
| Samsung Galaxy S10E | |
| Samsung Galaxy S10+ | |
| Samsung Galaxy Note10 | |
| Samsung Galaxy Note10+ | |
| Samsung Galaxy S20 | |
| Samsung Galaxy S20+ | |
| Samsung Galaxy S20 Ultra | |
Asus & Razer Phones
| | |
| --- | --- |
| Razer Phone | |
| Razer Phone 2 | |
| ASUS ROG Phone | |
| ASUS ROG Phone II | |
Google Pixel Phones
| | |
| --- | --- |
| Pixel 2 | |
| Pixel 3 | |
| Pixel 3a | |
| Pixel 4 | |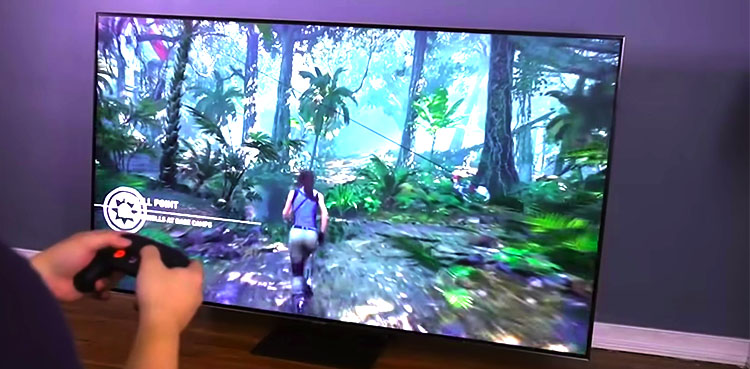 As we know that Google Stadia Games are also playable on TV with the assistance of Google Chromecast Ultra. Following the same requirements as a controller, Wifi, Bluetooth, etc, gaming on TV requires HDMI port, Wi-Fi network, and Compatible Phone. By the way, I am still waiting for 4k Gaming on TV through Stadia.
So, Google Stadia is now compatible with a total of 23 Smartphones while most of them are Samsung Galaxy Phones. The Samsung Galaxy S20 line up is also the part of this addition releasing on the 6th of March 2020. The tablets having a Chrome Operating system is also compatible with Stadia.
Moreover, Google has shared plans to add more game titles up to 120 Gamed for Stadia in the year 2020. While everyone's favorite Mortal Kombat 11, Red Dead Redemption 2, Assasin's Creed Odyssey Destiny 2, and Borderlands 3, etc are already available to play on Stadia.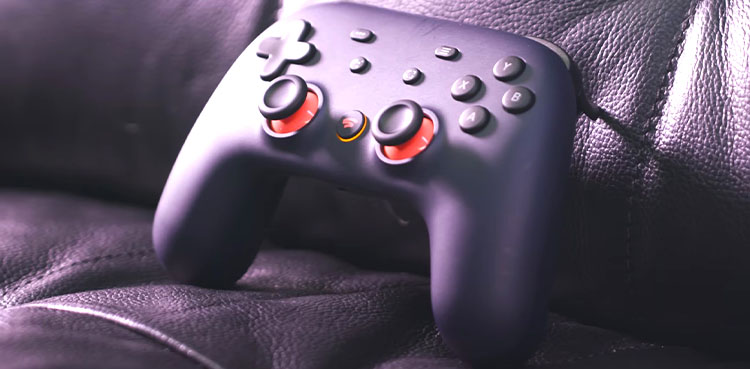 Future of Stadia:
If Google is really committed to have a key role in next-generation gaming. Then they have to do things at a faster pace. Because a lot of the announced features are still missing in the Stadia Platform. While Microsoft's Project xCloud on the other end is growing tremendously fast having the support for all smartphones including iOS.
The gaming trend is going towards a totally new track with minimum dependency on High-End Hardware. This is surely a good indication for Budget Gamers but is also a concern for the PC & Console Industry. Let's wait and watch for more surprises, do share your feedback with me in the comment section below.
You May Like Reading: AMD lefts Intel Shocked with Ryzen 3990X having 64 Cores and 128 Threads
#HappyGaming
The author behind @maticstoday, working as a Digital Marketing Specialist in Codematics Inc. Writing tech-related stuff and delivering solid reviews is in his keen interest. In his free time, You will find Uzair playing video games & that's why most of the topics he writes are based on game-related stuff.