Best Gaming Monitors 2020 – 1080p to 4K and 60Hz to 240Hz
The game Industry in these recent years has developed itself a lot as a respectable, popular, and revenue-generating community. Developers now are focused more upon making better games while Brands in parallel are manufacturing more advanced gaming products and gadgets. Like better Mobo, Rams, GPUs, Monitors, Chasis, Chairs, and Keyboard/Mouse, etc. Among all these, I thought to write on Best Gaming Monitors of 2020 available in the Market.
In simple, Monitors are just a source of displaying things you connect with them. But in a gaming perspective, there are many other attributes to be noticed like Monitor Resolution, Screen Refresh Rate, and Display Technology. If not, then you may not get the performance up to the range your monitor can offer in actual. So, before moving towards the detail of Gaming Screens, Have a look into some technical specs & features you must know about.
G-Sync & FreeSync: G-Sync Technology is compatible with Nvidia Graphic Cards and FreeSync Technology is compatible with AMD Graphic Cards. These technologies improve the display quality of Monitors in Gaming up to some percent than the ones who don't have these technologies.
Screen Refresh Rate: In First Person Shooting Games (FPS), Screen Refresh Rate plays an important role. Gaming Screens feature these refresh rates from 60Hz to 365Hz. The higher the refresh rate, the fastest the image will update on your monitor screen. It impacts the overall response time in positive ways.
Display Technology: Well, there are a number of display technologies available in today's gaming monitors. Like IPS(In-Plane Switching), TN (Twisted Nematic), VA (Vertical Alignment), and CRT (Cathode Ray Tube). Each of the technology has its own advantage but the TN Panels are the most common among other panel technologies.
Read Also: Best Laptop Cooling Pads You Can Buy in 2020
Best Gaming Monitors 2020
Below mentioned models of Gaming Monitors will vary from screen size of 24 inches to the maximum. Screen Refresh Rate will vary from 144 Hz to 240 Hz. Similarly, the resolution scale will vary from 1080p and 1440p to 4k. Moreover, the budget range of these gaming monitors will have tags starting from cheap to expensive ones. So, without any time waste lets move towards a review of the best gaming monitors of yer 2020.
1: Razer Raptor 27
| | |
| --- | --- |
| Brand | Razer |
| Model | Raptor 27 |
| Screen Size | 27 Inches |
| Display Technology | IPS |
| Resolution | 2560 x 1440 (1440p) |
| Refresh Rate | 144Hz |
| Response Rate | 1ms |
Razer Raptor 27 is the Company's first gaming screen as Razor doesn't manufacture displays regularly. This monitor offers a screen size of 27 inches at 2560×1440 resolution. While the screen refresh rate is 170Hz along with a super-fast 1ms response time. It's a beautiful looking monitor featured with Razer Chroma RGB at the bottom stand that is made up of Aluminum. It also features HDR400 support which true color visualization during gaming.
Raptor 27 suits the requirement of high-end gaming pretty well. On the ports side, there is one Display Port 1.4, HDMI 2.0, one USB Type-C, and two USB 3.0 ports. Headphone Jack is missing, which may be disappointing for some users. But the other features have covered up the absence of a jack port. One more thing I would like to mention about Raptor 27, which is its Five-Way Joystick. It is set up of 5 cable type layers from the back to control brightness, contrast, and switching between color modes, etc.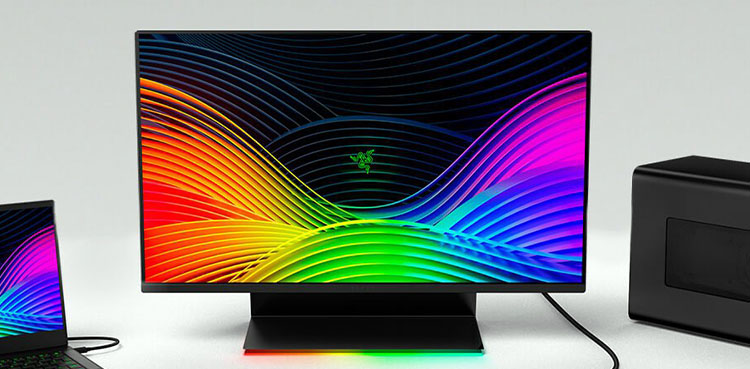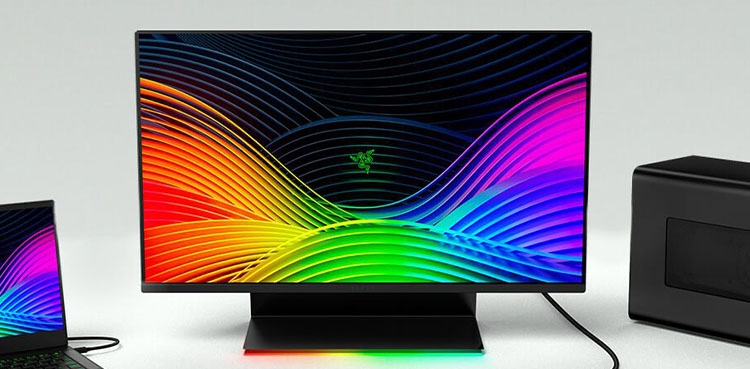 Pros
RGB Lighting
Minimum Bezels
True Colors
2: Samsung CRG9 Curved
| | |
| --- | --- |
| Brand | Samsung |
| Model | CRG9 49 Curved |
| Screen Size | 49 Inches |
| Display Technology | QLED |
| Resolution | 5120×1440 |
| Refresh Rate | 120Hz |
| Response Rate | 4ms |
Well, That is something extraordinary and high budget demanding Gaming Monitor. Yup, Samsung CRG9 is a 49-inch curved gaming monitor that features a 5120×1440 resolution at 120 Hz screen refresh rate, HDR 1000, and 4ms response time. It has a huge and ultra-wide QLED screen which doubles up the taste of playing games over it. You can consider CRG9 among the best 1440p gaming monitors of 2020 to play FPS, RTS, and RPG type games.
Moreover, it supports FreeSync 2 technology to minimize input latency and low frame rate compensation. Color quality and texture visualization are pretty impressive. You can also use the features of the dual monitors in this single monitor. Because it offers picture by picture mode. If you are purchasing this monitor for PC Gaming, then you need to have a high-end gaming machine along with a powerful GPU to handle everything smoothly. Otherwise, it is also compatible with Mac, Macbook Pro, Xbox One, and PS4.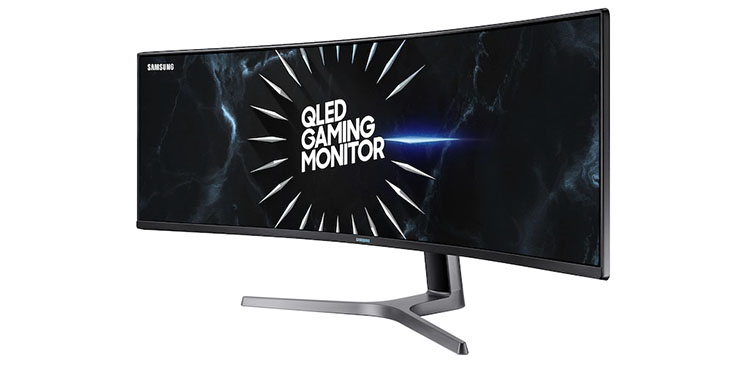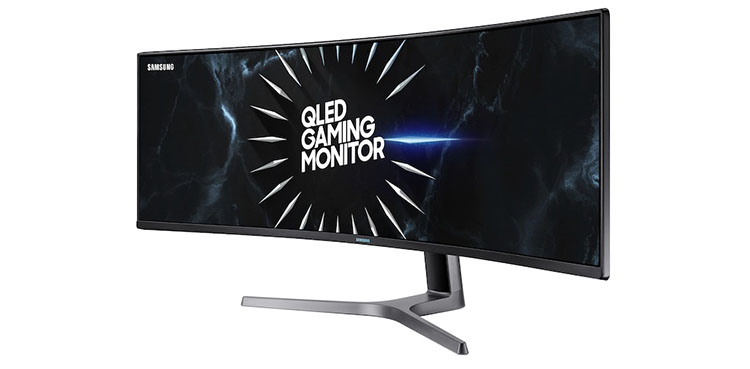 Pros
Big and Ultra Wide Screen
HDR 1000
Dual Monitor Features
Cons
Very Expensive
Requires High-End Gaming PC
3: Asus Rog Strix XG279Q
| | |
| --- | --- |
| Brand | Asus |
| Model | Rog Strix XG297Q |
| Screen Size | 27 Inches |
| Display Technology | IPS |
| Resolution | 2560 X 1440 (1440p) |
| Refresh Rate | 170Hz |
| Response Rate | 1ms |
Asus Rog Strix XG279Q is a decent gaming monitor you could buy for having a better gameplay experience at 2560×1440 (1440p) resolution. It offers a 27 inch IPS display at 170Hz with super-fast 1ms response time. XG279Q features G-Sync support as well as an Extreme Low Motion Blur Sync (ELMB SYNC) Technology. The ELMB technology in combination with G-Sync improves gameplay visuals up to a decent percentage.
Moreover, this 170Hz Gaming Monitor also owns High Dynamic Range 400 (HDR) certification which offers a true color combination on the screen to amaze your eyes with tremendous feelings. There are 2 HDMI V2.0 ports, 1 Display Port, Audio Jack (3mm), USB 3.0 support, and Aura Sync Lighting System available in XG279Q. So, if you consider this Monitor best for your gaming requirement. Don't waste the time and place your order at Amazon.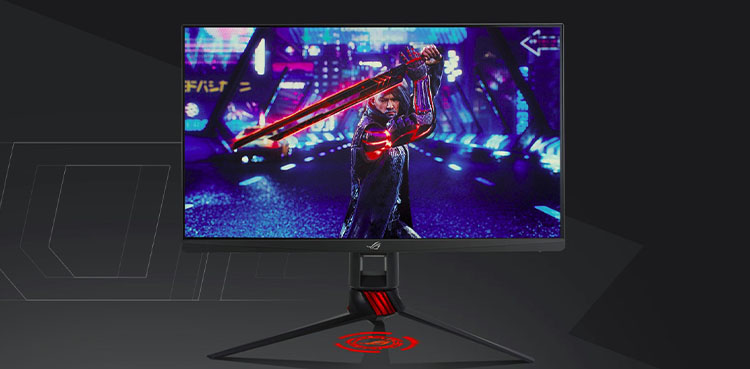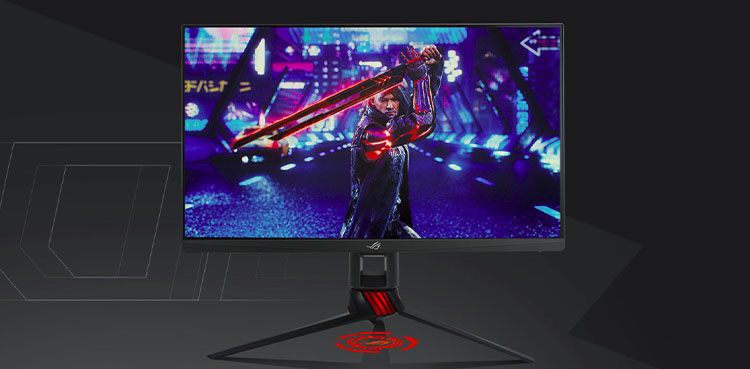 Pros
G-Sync Support
170Hz (overclocked)
HDR Technology
Cons
ELMB Technology needs improvements
4: BenQ PD3200U
| | |
| --- | --- |
| Brand | BenQ |
| Model | PD3200U |
| Screen Size | 32 Inches |
| Display Technology | IPS |
| Resolution | 3840×2160 (4k) |
| Refresh Rate | 60Hz |
| Response Time | 4ms |
BenQ PD3200U is the best budget 4k gaming monitor you will find in the market. Yup, because when we hear about 4k, soon our mind starts thinking about the high expected price. But BenQ this model of 4k gaming monitor is under $700. It is a 32-inch display that offers a maximum resolution of 3840×2160 along with a 60Hz refresh rate and 4ms response time. The design of PD3200U is not that attractive but 4k features in this budget range easily cover this flaw.
Its AQColor technology features color space such as Adobe RGB, and sRGB. There is side by side dual view option too. Moreover, you can customize the viewing angles in a tilt, twist, and turn with the help of its ergonomic features. Apart from that, BenQ has added several eye caring attributes like Low Blue Light technology, Brightness Intelligence, and ZeroFlicker filters to automatically adjust the screen brightness according to light in the surrounding environment.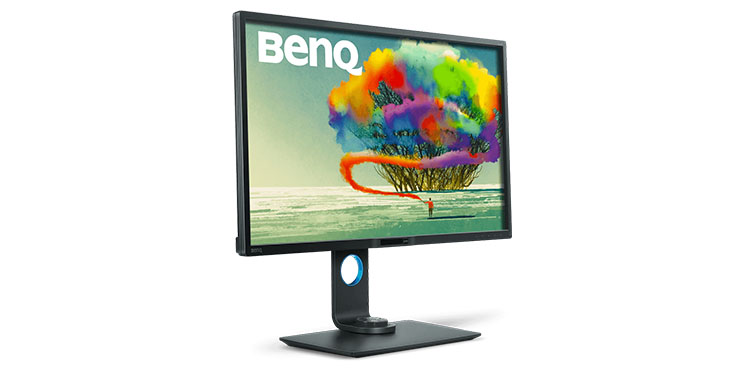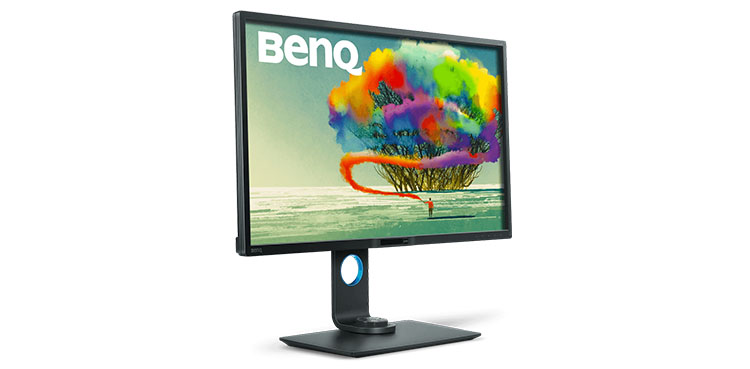 Pros
4K Monitor
Eye Care Features
Budget Friendly
Cons
Simple Design
Limited Features
5: Dell Alienware 25 AW2521HF
| | |
| --- | --- |
| Brand | Dell Alienware |
| Model | AW2521HF |
| Screen Size | 24.5 Inches |
| Display Technology | IPS |
| Resolution | 1920×1080 |
| Refresh Rate | 240Hz |
| Response Time | 1ms |
On number 5th in the list of best gaming monitors of 2020, I am going with Dell Alienware 25. It is a quality screen offering a 1080p display, 240Hz screen refresh rate, and 1 ms response time. This budget but a great 1080p monitor is compatible with both G-Sync and FreeSync Premium Technology. So don't worry about the compromise over quality factors.
If we talk about the image quality it offers, there is 99% sRGB color coverage. Which can offer a bunch of clear visual features to enjoy during the gaming on this screen. This Gaming monitor offers the connectivity features like USB upstream, USB 3.0 Gen 1 (x2), USB 3.0 Gen 1 with Power Charging, Headphone jack, HDMI (x2), DisplayPort and Audio Line-Out.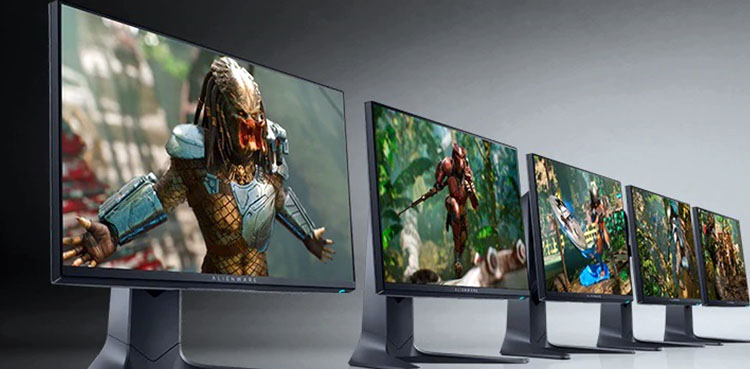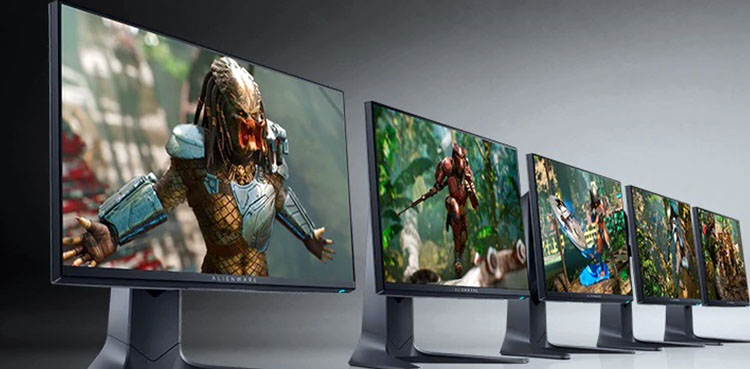 Pros
Budget Friendly
240Hz
G-Sync and FreeSync Premium
Read Also: Best Drone Cameras You Can Buy in the Year 2020
So Guys, that was a comprehensive list of best gaming monitors of the year 2020. If you are planning to purchase any of them. Do order your product from Amazon through our given link. We will have some percentage of commission in return. Stay tuned to get more updates on a daily basis.