Planet Computers announces "Astro Slide Smartphone" with 5G & Sliding Keyboard
You can call this gadget a Mini Laptop, PDA (Personal Digital Assistant), or a great Smartphone. It's true that the Astro Slide Smartphone offers all the qualities at once. The Phone's sliding QWERTY keyboard reminds us of BlackBerry Key and Samsung Wave series phones. But for sure in an advanced way than those because of its tremendous "Rock UP" Hinge mechanism.
Astro Slide Smartphone will be the third product by Planet Computers. Before that, we have seen Gemini PDA & Cosmo Communicator in markets by the same company. The planet team so far is going well on track with great innovative ideas and bringing pocket computing more in common trends. So, let's have a look over the specs and other expected features of this smartphone.
Read Also: Gaming Smartphones – Top 4 Beasts of Gaming.
Expected Specs of Astro Slide Smartphone
Astro Slide Smartphone is expected to have the following specs.
Note: Specs are based on pre-gathered information, Final Product may have changes in it.
Model
Astro Slide
Operating System
Android 10
Linux Support in Future
CPU
Mediatek Dimensity 1000L
MT6889 Octa-Core Chip
GPU
Arm Mali G77 9 Cores
Display Size
6.53 Inches FHD+
RAM
6 GB
Storage
128 GB
Rear Camera
48 MP
Front Camera
5 MP
Network
5G, 2 Times More Powerful
Connectivity
Wifi 6 Ghz
Bluetooth 5.1
USB-C
Head Phone Jack
Keyboard
Sliding Physcial Keyboard
Sim Slots
1 eSim
2 Nano Sim Slots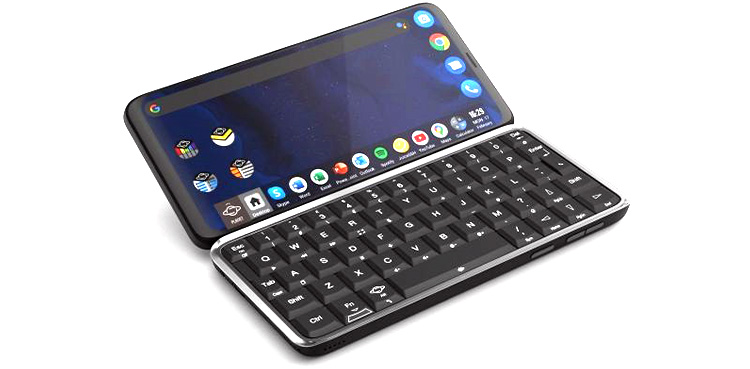 Well, First of all, I would mention the Astro Slide Smartphone's Dual 5G feature. Since it is powered by MediaTek Dimensity 1000 Chip, it performs 2 times better than any other 5G chip. Apart from that, it also supports Wifi 6, the phone offers 4.7 Gb/s download speed & 2.5 Gb/s upload speed.
Secondly, I would mention Astro Slide's sliding Physical Keyboard with a Rock Up Hinge mechanism. Guys, the keyboard is a mechanical one along with backlit support (buttons light for Dim/Dark Environment). Includes all the relevant key buttons which a full-size keyboard should have.
Thirdly, I would mention the all in one support of Astro Slide Smartphone. Simply, slide out the screen to reveal the keyboard, then flip it up and here you go. You have a Mini Laptop placed in front of you. Similarly, close the slide and use it as a normal Smartphone and PDA. The 6.5 Inches screen is enough to serve you well.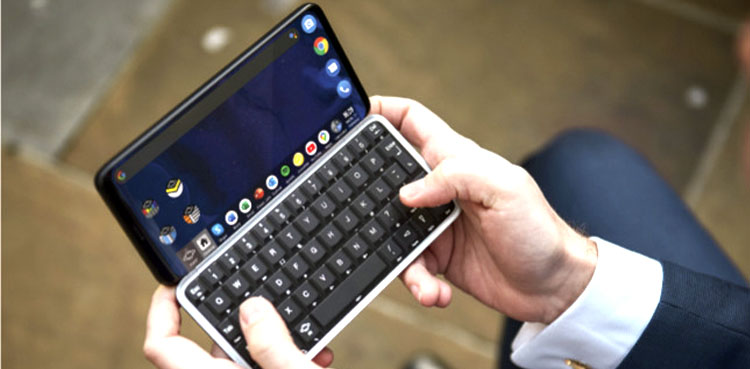 Finally
This Astro Slide Smartphone is expected to hit the markets by March 2021. The overall prototype and combination of such specs will be good enough for entering the market competition. The powerful 5G support and Sliding Keyboard may give a plus point to Planet Computers. Especially when a trend is already moving towards, foldable Phones, Sliding Phones, and Pocket Computing. Let's wait & watch for the final results, best of luck to Planet Computers till then. Let me know your feedback in the comment section below and stay in touch with Matics Today for further updates.
#StayHome #StaySafe
Read Also: The new Wireless Pixel Buds from Google may release this Spring