Intel Core i9-10900k may Perform 30% more faster than its Predecessor
As we're gradually heading near to the Intel Core i9-10900k launch, we're getting to know a lot of new information regarding it. The chip launch is expected to occur by the end of April. This news regarding the Intel chip confirms that the Comet lake chips will be very powerful in comparison to the AMD's Ryzen lineup. @Tum_Apisak, who is technically a source of quite many leaked benchmarks revealed the Geekbench on 27 March 2020.
See: AMD CPUs have a Security Flaw called "Take a Way" from last 9 Years
Interestingly, the Intel Core i9-10900k looks quite more powerful as compared to its predecessor Core i9-9900K. This chip comes with two extra cores and also has a little uplifted frequencies. The latest flagship Intel Core i9-10900K has a single-core result of 1,437. While the multi-core result is 11,390. These specs mean that the latest Intel core will have a fairly considerable boost in its performance.
It is so because the predecessor of the Intel Core i9-10900K, the Intel Core i9-9900K hits the single-core result at 1,340 and multi-core at 8,788. This is quite low as compared to its successor. Also, the base frequency of the Intel Core i9-10900K is 3.7 GHz and the boost clock is of 5.1 GHz. Whereas, the Intel Core i9-9900K has a base frequency of 3.6 GHz. And the boost clock of it is 5 GHz. It is a result of these specs that we expect the latest chip to be one of its kind.
Will the Intel Core i9-10900K be the Most Powerful Chip Present?
By looking into the specs stated above, we are expecting an utmost of 30% leap in performance in comparison to its predecessor. Before this leak, the previously leaked benchmarks stated that there wouldn't be enough boost in the performance. Those benchmarks were simply just discouraging the fact that Intel would step up the game. But after the latest benchmark leak, we are hoping that the latest flagship chip will come with an outstanding performance.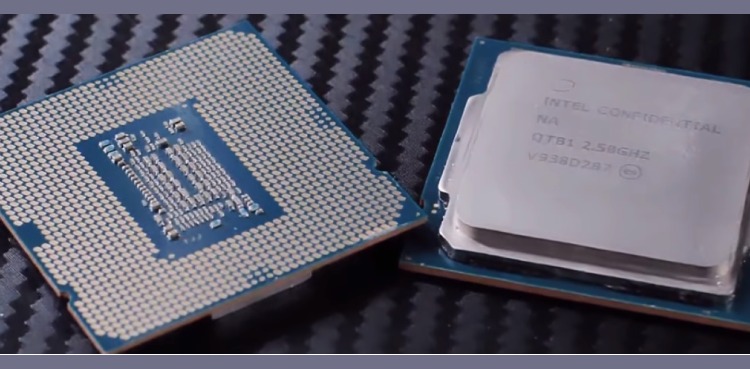 Another fact to notice is that the i9-10900k has 25% more cores as compared to the i9-9900K. This shows that the multi-core performance will be relatively increased by up to 30% compared to other chips available in the market. These all improved specs have come out as a result that the manufacturers have been able to take a lot from the 14 nm process.
Refining silicon at this 14 nm process is proved to be a really difficult task. That is why people were concerned about the new chip's performance that how will it be compared to its current offerings. Well, we have a gut feeling that this Intel Core i9-10900K will be a game-changer due to its enormous increase in overall performance.
Read Intel vs AMD – AMD is on Top now with a Huge Sales record
To sum up, all of the leaked information cannot be considered true until the chip is available officially in the market. The most important information that we still don't know is its price. We surely assume that the Intel chip's price will be quite high. However, Intel has to really work hard in order to reach AMD's Ryzen 3000 CPU's that are highly competitive. Intel says that it'll take them at least a year or more to reach up to AMD's performance in chips making.
Via: TechRadar