Instagram launches new 'Guides' Feature that Focuses on Mental Health and Wellness
Yesterday, Instagram has launched a new feature that was never seen before in this social media platform. This feature will be available to a small group of publishers, influencers, and organizations. The feature is named as "Guides" and it'll let different publishers etc. to bring content together in a single location. The initial Instagram Guides will focus on mental health and wellness content of people due to the present situation of the ongoing COVID-19 pandemic.
In a recent statement, Instagram says that;
We've heard that even as we move into the recovery phase of the pandemic. There will be a continued toll on people's well-being as they deal with long-term economic and social impacts. That includes continued isolation, financial instability, or concerns about the health of family and friends, or even grief of having lost a loved one to the virus. We hope Instagram Guides will help people find reliable wellness information to help support them as they face unusual challenges linked with COVID-19.
Out of the first Guides that were posted, one is from the American Foundation for Suicide Prevention called "Mental Health and COVID-19". It gathers the group's content into a single, convenient place. Another mental health and wellness group named "Heads Together" is also doing a phenomenal job. This group also has similar Guides that collect different Instagram posts altogether. These Guides help to remind Instagram viewers to be kind and generous, practice self-care. They also talk about how people feel during this difficult COVID-19 situation.
How does Instagram Guides work?
Basically, Guides are present in a separate tab on an Instagram user's profile. It collects different Instagram photos, videos, commentary and tips in a single place. The videos, photos etc. that are linked with the Guides can be either the user's own content or it can be sourced from other content creators on Instagram. The users can, however, link to the original Guide by simply tapping on a video or photo in a Guide.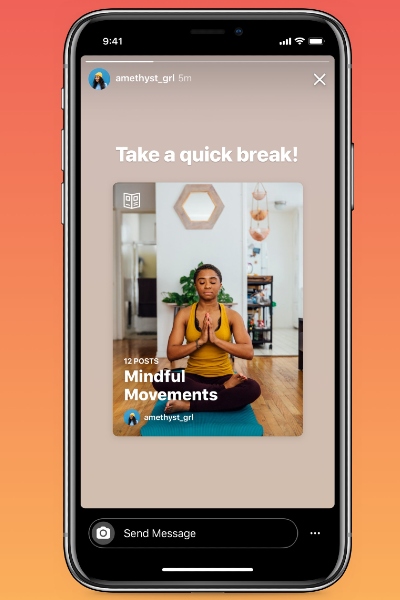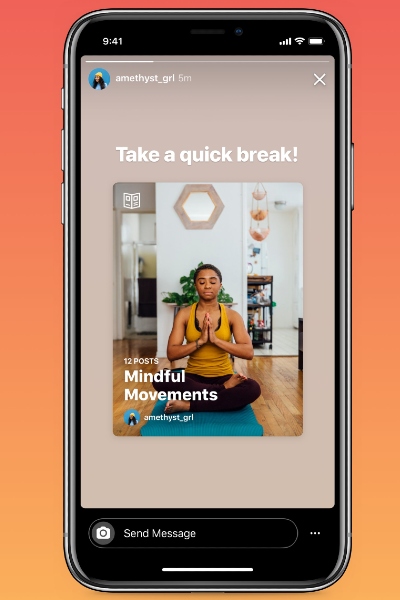 Undoubtedly, Guides can be shared just like any other Instagram post. It can be shared with both Direct Messages (DMs) and Instagram Stories. The company says that Guides will gradually appear in the Explore Tab in the coming days. We can say that for now, these Guides are just limited to the wellness and mental health of the users. But it is expected that this feature will be rolled out for a larger span of topics in the future.
Via: The Verge