Amazfit Aeri Face Mask is Better than N95 – It Allows to Unlock Phone with Face ID
Chinese Tech Company Huami will soon make "Amazfit Aeri Face Mask" having advanced features and better protection against COVID-19 than N95.
Face Mask is no doubt the most spoken word we heard after Corona. It's amongst the important safety measures against COVID-19. Because the world now has realized the real value of these masks. Before the pandemic, there was no advanced variety of Face Masks available. But now many companies including tech-related are trying to manufacture the advanced Face Maks.
Read Also: Xiaomi Face Mask – Better than N95 to fight against Corona Disease
Huami claims Amazfit Aeri Face Mask a better mask than N95 (a mask which stops 95% of the particles entering through it). Moreover, it includes the latest and advanced features we have never seen before. So far, it's only a prototype, but the company is hopeful to start manufacturing within the next few months. Without any time waste, let's jump towards the further detail of this mask.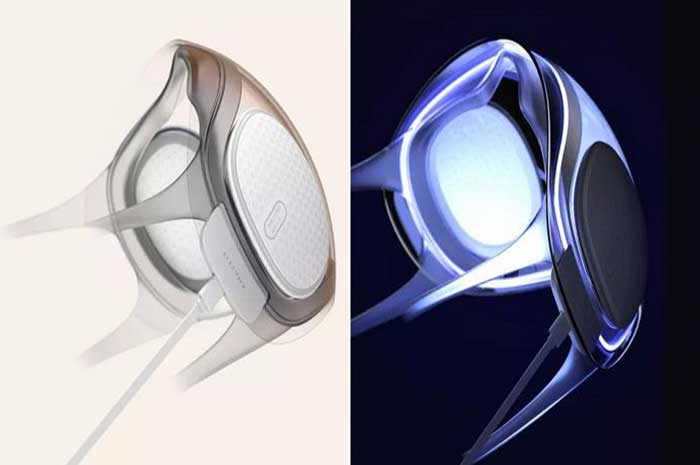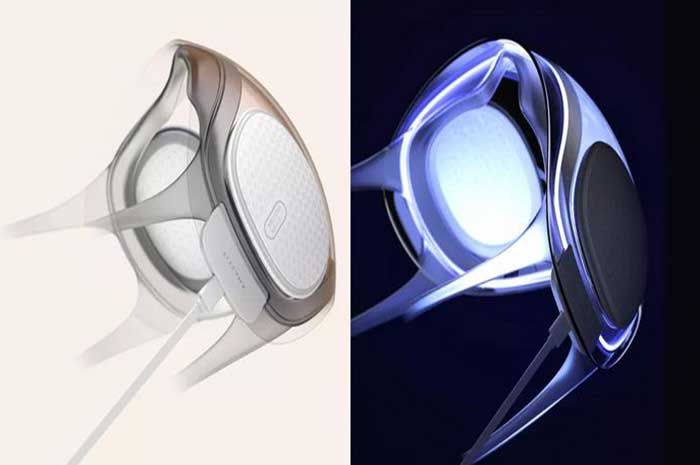 Features of Amazfit Aeri Face Mask:
Well, you would be amazed to hear that this Mask is packed with a bunch of advanced technological features. So, don't consider it a normal face mask, it would be a great invention of its time. Amazfit Aeri would have the capability of self disinfection. Just plug it into USB-C and wait for a few minutes, it will disinfect automatically.
Other than that, Amazfit Aeri Face Mask will contain air filters (removable) and each filter will have a life span of one & a half months. Yup, you read it right, 1.5 months which is a hundred times more than the N95 masks which only provide the duration of 8 hours. This feature ensures a fully recommended safety against the coronavirus.
Finally, this great face mask will have a feature of unlocking your smartphone using facial recognition. Since it will be made up of transparent anti-fog material, it will allow face visibility to your phone even when you have worn the mask. Your phone will be unlocked with Face ID. It means no more worries of exposing your face in this risky atmosphere for unlocking the phone.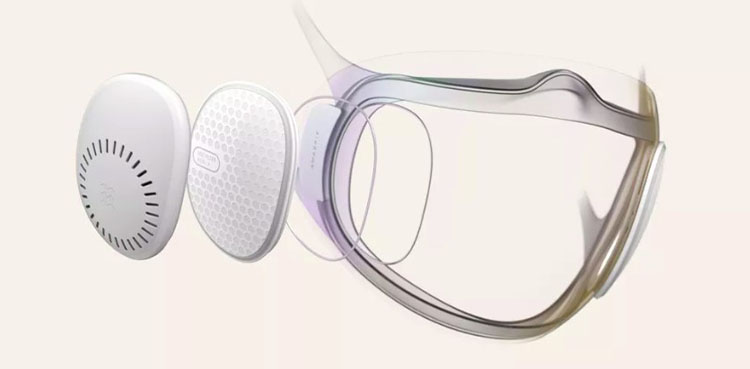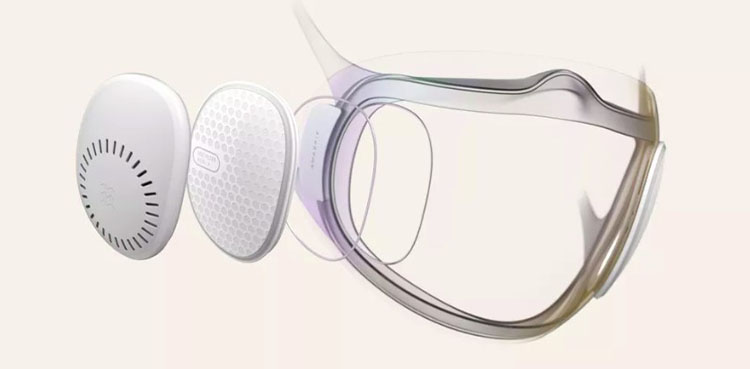 Final Thoughts
To be honest, I wanna see this gadget in markets as soon as possible. Amazfit Aeri Face Mask will not only provide protection against the COVID-19. But will also overcome the shortage of Facemasks like N95 that are too less in quantity now. The price for this mask is not confirmed yet, but Huami has already said that the company's aim is to provide affordable products.
Read Also: Dogs will be Trained to Detect COVID-19 without Tests