Corning Gorilla Glass Victus – It will Make the Phones Unbreakable
3 min read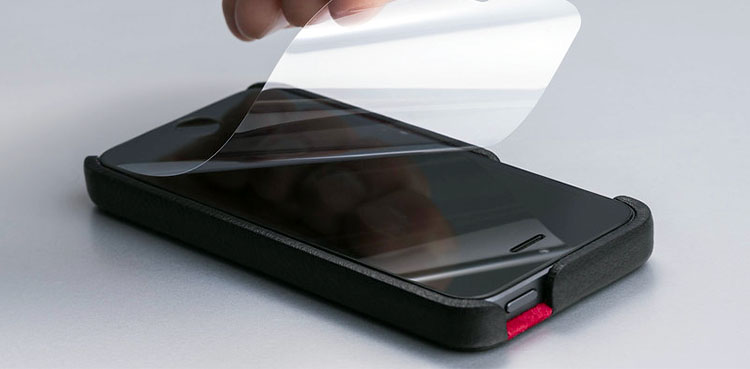 If you are a smartphone lover, you must have listened to the name Corning Gorilla Glass. Corning Inc is a well-known name in the industry for manufacturing glass screens. These glasses are resistant to damage, lights, and scratch. Gorilla Glass 6 is the current model active in the market, while the next model " Corning Gorilla Glass Victus" is expected to be toughest enough that can make the phones unbreakable.
Corning Gorilla Glass Victus will have major improvements from its predecessors. Like it will be double scratch-resistant than the Gorilla Glass 6. Victus will be four times stronger glass than the previous model. It can survive after dropping it from a height of 6.5 feet. Similarly, If you compare its quality with Gorilla Glass 6, Victus can bear 20 drop tests from the height of 3 feet. While Gorilla Glass 6 can bear 15 drop tests from the same height.
Read Also: Engineers Made a Medical Wearable Using a Paper and a Pencil
All these features and strengths clearly indicate that the Victus will be something more stronger and reliable. Corning Gorilla Glass with its new model once again is going to amaze the tech world. Because buying a costly phone in these times is not enough, the user should be also provided with protection features for a longer time. For understanding the real difference with improvements in new models, have a look at history of Corning Gorilla Glass.
History of Corning Gorilla Glass
Corning Gorilla Glass 1
The First Generation of Gorilla Glass was first introduced for the iPhone back in 2007, then other brands also adopted the same. It featured finger-print resistant oleophobic coating, plastic scratch-resistant, and was about 1.5 mm thick.
Corning Gorilla Glass 2
Corning introduced the Second Generation of Gorilla Glass in 2012. It was about 20% thicker than its previous model. It main features were to bear pressure. It was able to handle the wait of almost 50 kg without breaking the screen.
Corning Gorilla Glass 3
After one year of Gorilla Glass 2, Corning introduced the Third Generation of Gorilla Glass 3. It was 40% more scratch-resistant than the previous generations. Moreover, the company used Native Damage Resistance (NDR) technology in it.
Corning Gorilla Glass 4
At the end of 2014 (after 2 years of GG3), Company introduced Corning Gorilla Glass 4. It's notable features were same to predecessors but with stronger resistant against damages. Because having damaged proof screen was major need of that time.
Corning Gorilla Glass 5
Samsung Galaxy Note 7 was first phone to feature Corning Gorilla Glass 5. It was almost 4 times more efficient as compared to the previous generations. Notable feature of GG5 was its drop damage protection. Like it was able to bear drop test from height of 1.6 meters.
Corning Gorilla Glass 6
The Sixth Generation of Corning Gorilla Glass is the last latest edition before the upcoming Corning Gorilla Glass Victus. It featured each and every protection and resistant up to the high level of demand. It was first used on Samsung Galxy S10 in 2019.
If you liked this post about Corning Gorilla Glass Victus, do share it in your social circle with friends. You can also leave feedback for us in the comments section below. Stay tuned for more related updates on a daily basis.
Read Also: Xiaomi Crowdfunds a new 8H Smart Mattress Featuring Artificial Intelligence
The author behind @maticstoday, working as a Digital Marketing Specialist in Codematics Inc. Writing tech-related stuff and delivering solid reviews is in his keen interest. In his free time, You will find Uzair playing video games & that's why most of the topics he writes are based on game-related stuff.