Tania Aidrus Resigns after Criticism over her Dual Nationality
2 min read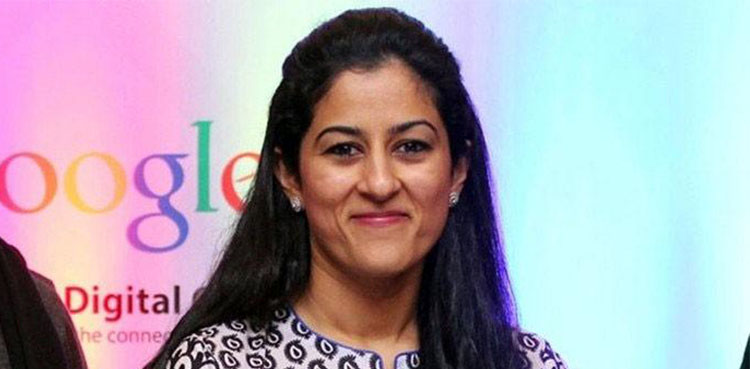 A few hours ago, Tania Aidrus tweeted that she has resigned from the post of Special Assistant to Prime Minister of Pakistan. Before that, she was managing the responsibilities of Digital Pakistan. Tania resigns because of the recent criticism over her dual nationality on both Media and Social Media.
For the ones who don't know about her dual nationality, she owns the nationality of Canada too. Before coming back to Pakistan, she remained Executive at Google. Tania Aidrus owns great expertise in the field of IT and joined the Team of PM Imran to take ahead the mission of Digital Pakistan.
Read Also: KPITB Announces Pakistan's First-Ever Digital City for IT Industry
She said that "Criticism levied towards the state as a consequence of my citizenship status is clouding the purpose of Digital Pakistan. In the greater public interest, I have submitted my resignation from the SAPM role. I will continue to serve my country and the PM's vision to my best ability".
In my personal opinion, this resignation may result in a huge loss to the IT Industry of Pakistan. As there were a number of ongoing projects under her supervision. While she was serving pretty well in all aspects. I am not going into detail of what a country law says about the matter of dual nationality.
Do share your thoughts about the resignation of Tania Aidrus with us. The comment section is always open for our readers. Share the post in your circle and stay tuned with us for more related updates.
Read Also: Life-Changing Story of a Pakistani from Carpenter to Fashion Model in Saudi Arabia
The author behind @maticstoday, working as a Digital Marketing Specialist in Codematics Inc. Writing tech-related stuff and delivering solid reviews is in his keen interest. In his free time, You will find Uzair playing video games & that's why most of the topics he writes are based on game-related stuff.