This 16-year-old Little Huzaifa who Topped in Exams is now the Breadwinner of the Family
2 min read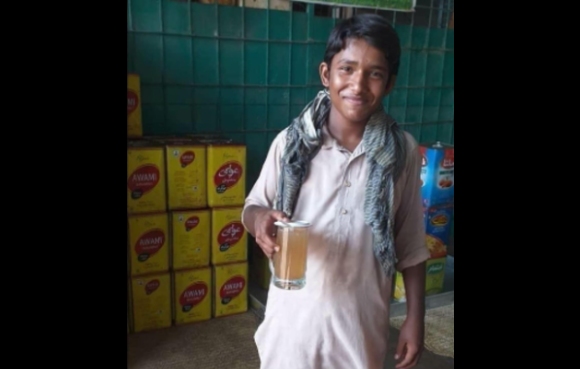 A picture of a 16-year-old little boy named Muhammad Huzaifa got viral on social media two days ago. Do you know why? The answer is because this little child from the city Multan in Pakistan is a juice seller in his city and also, he is a topper in matriculation exams. Yes, you read that right, this little boy Huzaifa scored brilliant 1050 marks out of 1100 in his matriculation exams last year in 2019.
Read: There will be no Ban on Social Media, Says PM Imran
But the reason for his picture being viral doesn't end here. He despite being a topper in matric exams couldn't continue further studies because he is the sole breadwinner of his family. He is the only wage earner of his family who is forced to work on a wheelbarrow selling juice near the main gate of the Multan grain market to support his family.
Little Huzaifa gets Help from Bait-ul-Maal Pakistan
Huzaifa couldn't take admission in F.Sc because his father died and he had to earn for his 5 singlings and a mother. According to some sources, he even had secured a seat in a private college that too on scholarship. But he was unable to attend it as who else would then financially take care of his family. Little Huzaifa since his father was no more, takes care of his family by selling juice in his city Multan.
After the picture of the boy made rounds on the internet, many people came up and shared their views on the child's story. However, Bait-ul-Maal Pakistan, in order to encourage the little boy to continue higher education and live his dreams offered him financial assistance for his education. They also offered assistance to support his family financially. They came to help after the picture got viral on social media. The welfare trust promised Huzaifa to provide him and his family with necessary financial aid so that the little boy could continue his studies.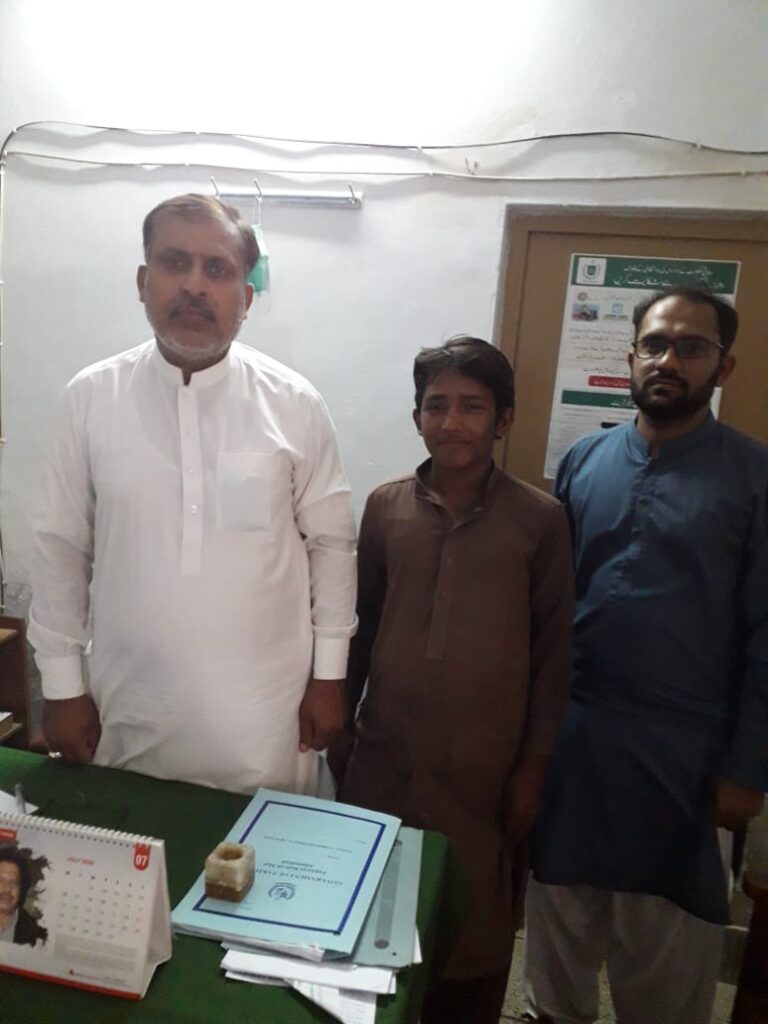 MD of Bait-ul-Maal, Aon Abbas Buppi revealed the news on twitter;
Also read: NayaPay does Collaboration with Visa for Faster Digital Payments in Pakistan
Little Huzaifa is indeed an inspiration for many people who aren't thankful for the blessings Allah has blessed them with. He has set an example for the whole nation that how bravely he has sacrificed his dreams for the sake of his family. He truly is an inspiration for all!
Via: Parhlo
Ayesha Khan is a Content Writer and Digital Marketer at Codematics Inc. She has done her BS in Electronic Engineering. In her free time, you can find her cooking meals, reading books or watching Kdramas. Search for her articles under the hashtag #AKArticle on LinkedIn and Twitter.