5 Best Android Apps we should have installed in our phones
There are about 2.8 million Android apps available on the Google Play Store. Belonging to various categories like Social, Communication, Games, Business, lifestyle, and many more. Finding the relevant ones in terms of usefulness, stability, and security among millions is not an easy task. So, getting a list of best Android Apps on a single page is pretty much suitable to go with. Let's jump towards that list with a detailed description of each app.
Read Also: The Best Google Chrome Extensions To Make Your Life Easier
Note: Some of these apps are paid while others are free to download
5 Best Android Apps
1: Universal TV Remote Control
(Free/Paid: $3.25)
This 11 MB of app has more than 50 million downloads on Play Store. Universal TV Remote Control provides its functionality as a TV remote using your Smartphone. It supports more than 150 TV brands including 20 Smart TV brands. For Smart TV connectivity, users must have the same wifi connection for both Smart TV and Smartphone. While for Non-Smart versions, user's phone must have IR (Infrared) capabilities to function the app. Moreover, the app also provides themes and skins, their customization and many more features.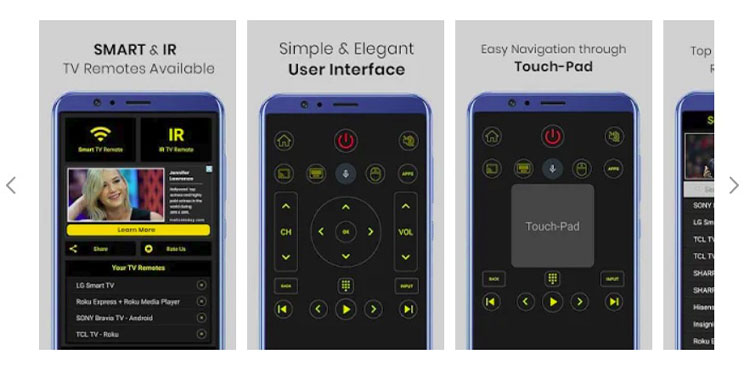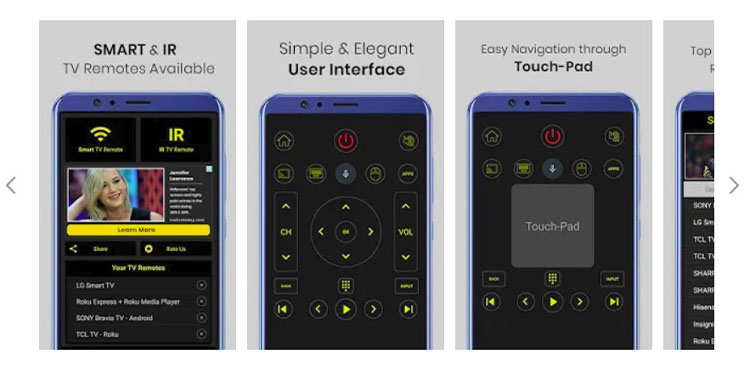 UTRC App Download Link
---
2: Bouncer
(Paid: $1.30)
If someone really takes care of his personal data, he must have the Bouncer App installed on phone. This small app basically provides services of Temporary Permission Access. In simple words, the Bounce app allows temporary permission access to the apps you use on your smartphone. While once you close or exit the app, it removes permission access from that specific app until the next time you open it again. Although we will have this feature as preinstalled functionality in Android 11, but bouncer is serving this already in previous android versions.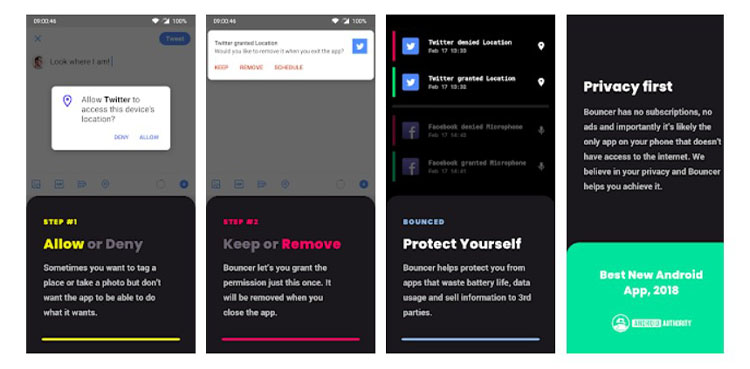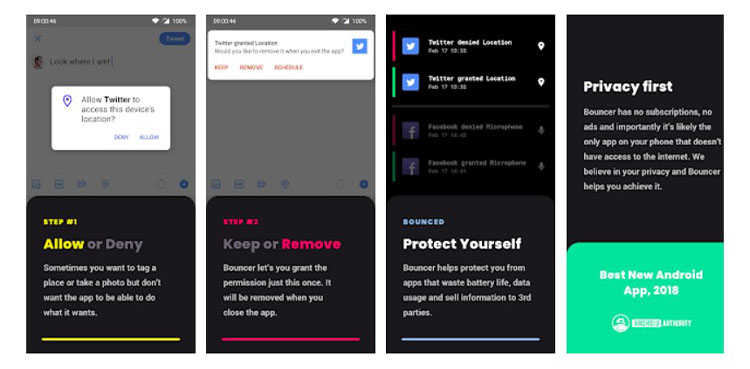 Bouncer App Download Link
---
3: LastPass Password Manager
(Free/Paid: $12 Per Year)
I will go with LastPass Password Manager On number 3rd in the list of Best Android Apps. The app manages the login credentials of user in a safe & secure way. So, don't worry about forgetting passwords for a bunch of your accounts. Other than that, this app also generates the most impossible password figures for your account. It also supports cross-platform support like Mobiles, Tabs, and Pc. There are many other apps available serving the same, but I found this one the more secure and user-friendly. Have a try today,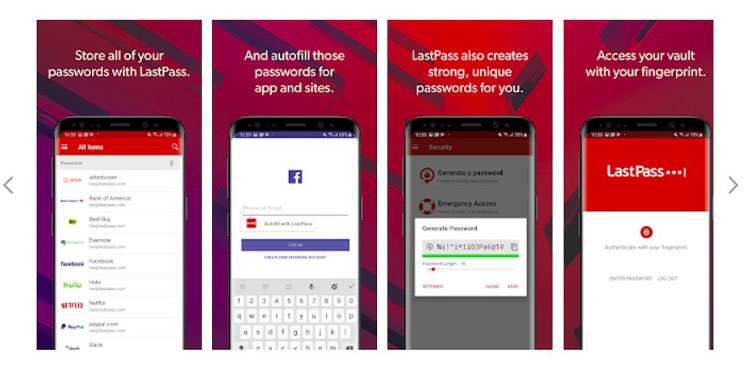 LPM Download Link
---
4: Textra
Free/Paid ($3.99)
Well, give a try to Textra once if you really want something convenient while writing text messages. Textra is basically a messaging app, & it offers you a lot more features than its size. This messaging app is tremendously fast, stable. It offers a variety of colors, icon colors, bubbles format, and many other customization options. You will just love the emojis textra offers. You can download a separate pack of emojis to use while writing text. I bet you will not get bored while using this app.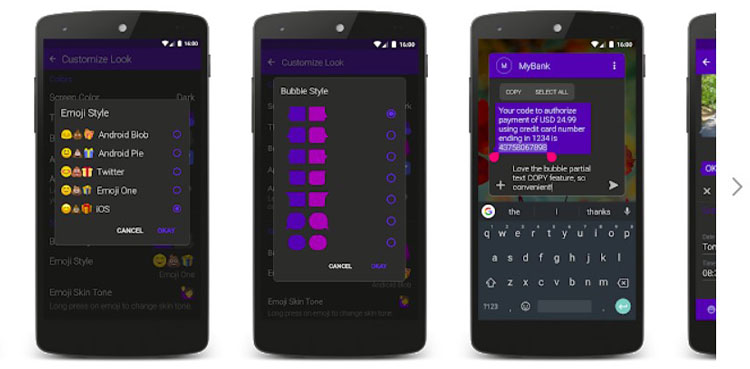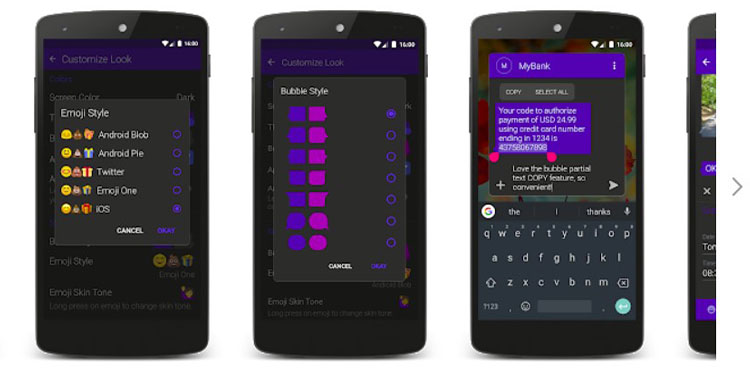 Textra Download Link
---
5: Text Scanner [OCR]
Free/Paid
Last but not least, I have Text Scanner [OCR] in the list of Best Android Apps. Just capture an image having text and open it with Text Scanner, it will convert that image into an editable text format. Yup, it's simple as that. Capture the image of a book cover, magazine, banner, billboard and any kind of prescription, etc. The app has ability to convert anything into Text. later, you can save and share that text with others in a decent format. The overall process for doing so is time-saving, simple and convenient.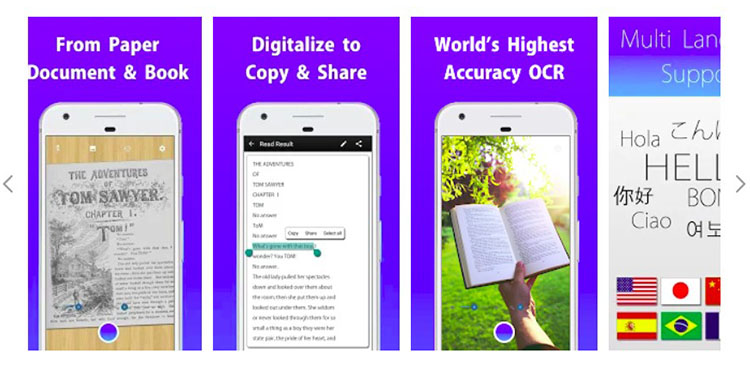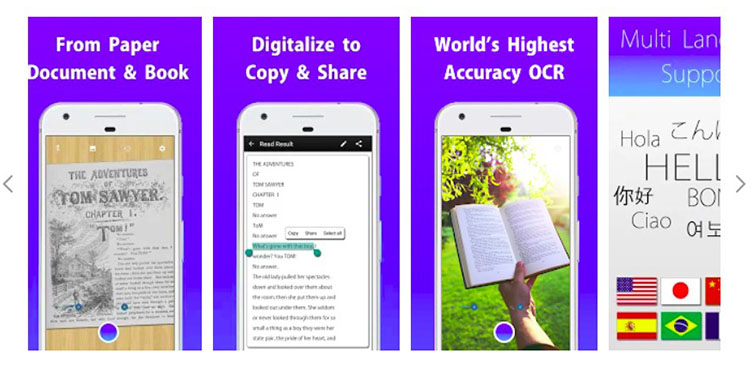 Text Scanner Download Link
---
Read Also: Tangi App – A Short Video App by Google for DIY Projects
You May Like Universal TV Remote Control – Mobile Application