Best Streaming Microphones You can Buy in the Year 2020
3 min read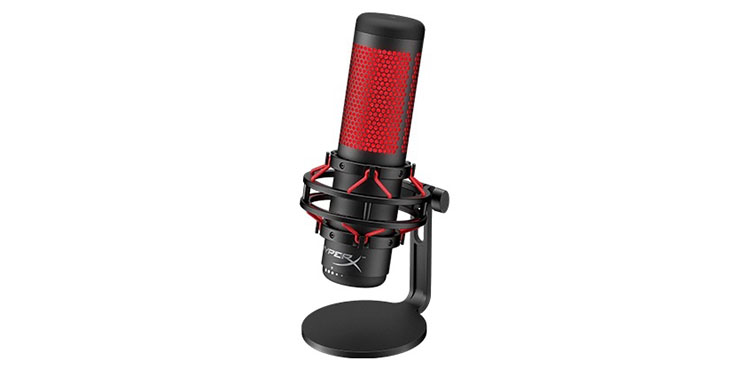 People who do streaming knows the importance of Microphones pretty well. It can easily destruct your streaming if there is no audio quality in it or can make the work successful if you fulfill quality parameters well. Because today's audience wants everything in order meeting the quality factors up to standard. As I have a topic for today based on Best Streaming Microphones in 2020, so I will try to cover the best of these available in the market.
Before you purchase the product, you must have some little information about the product. For microphones, you must consider the Product Brand, Price Tag, and Features it offers. Moreover, you must also have some research about its compatible features with respect to streaming purposes. To save your valuable time from that headache, I have made the work easy for you by collecting a list of the best microphones of 2020 available in the market.
Read Also: Nikon D3500 Review – Still the Best Option for Beginners
Best Streaming Microphones 2020
Blue Yeti
Blue Yeti is no doubt the best microphone if you focus on its price to performance ratio. It's affordable offers greater sound quality and easy connectivity. There are multiple options for adjusting the directions of the Blue Yeti Microphone. You can use this tremendous gadget for Recording, Streaming, and Podcasting.
| | |
| --- | --- |
| Type | 3 x Blue 14mm condenser capsules |
| Frequency | 20Hz – 20kHz |
| Polar Pattern | Cardioid, Bidirectional, Omnidirectional & Stereo |
| Connection | USB |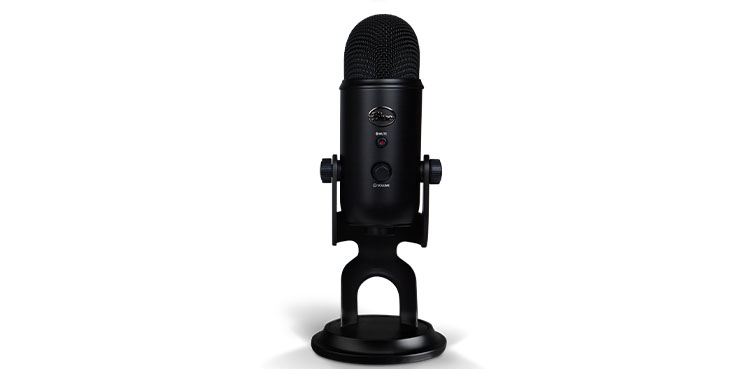 Pros
Affordable
Great Sound Quality
Easy Connectivity
Cons
To keep at Upright Position

HyperX Quadcast
You can consider HyperX Quadcast among the best Streaming Microphones in 2020. It offers various great sound and features like anti-vibration/shock mount, tap to mute sensor, Dynamic RGB Lighting, Pop Filter, 4 Polar Patterns. Design is also a great peace of innovation. You can choose it for streaming, recording, and podcasting.
| | |
| --- | --- |
| Type | 3 x 14mm condenser capsules |
| Frequency | 20Hz – 20kHz |
| Polar Pattern | Cardioid, Bidirectional, Omnidirectional, Stereo |
| Connection | USB |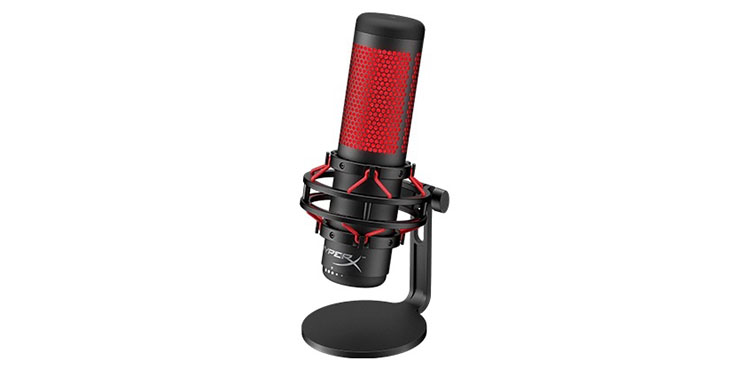 Pros
Anti Shock and Vibration Mount
Great Audio Quality
Sound Control
Cons
Pop Filter has some issues.
Shure SM58
Whether its a matter of live singing or speaking Shure SM58 is the best available option you can go with. Moreover it well suits the requirement of streaming as well as podcasting. Although it looks simple like the classic microphones. But in this budget range, its hidden sound quality has no companion. It has built-in wind and pop filter while frequency response is 50 to 15,000 Hz.
| | |
| --- | --- |
| Type | Dynamic |
| Frequency | 50Hz -15kHz |
| Polar Pattern | Cardioid |
| Connection | XLR |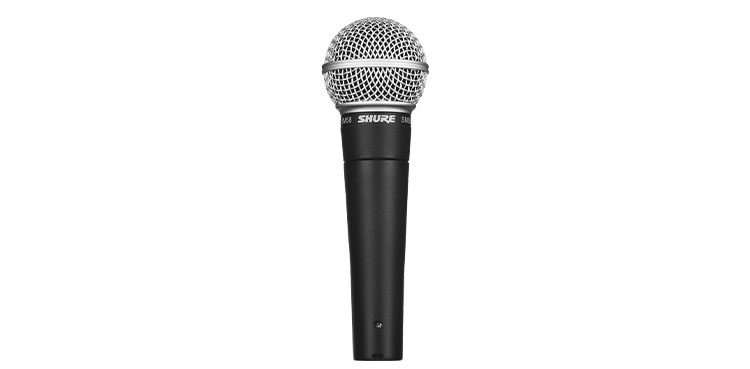 Pros
Affordable
Durable
Best for Music
Cons
Not that for Desktop Setups
No USB connection
Razer Seiren X
Razer Manufactured this Microphone, So you can consider Seiren X in the list of best Streaming Microphones of the year 2020. It is available in 3 beautiful colors, offers a great quality of sound and noise cancelation features. There is also a built-in mount which is anti-vibration & shock. Best suits the requirement of Streaming purposes.
| | |
| --- | --- |
| Bit Rate | 16 bit |
| Frequency | 20Hz-20,000Hz |
| Polar Pattern | Super-Cardioid |
| Connection | USB |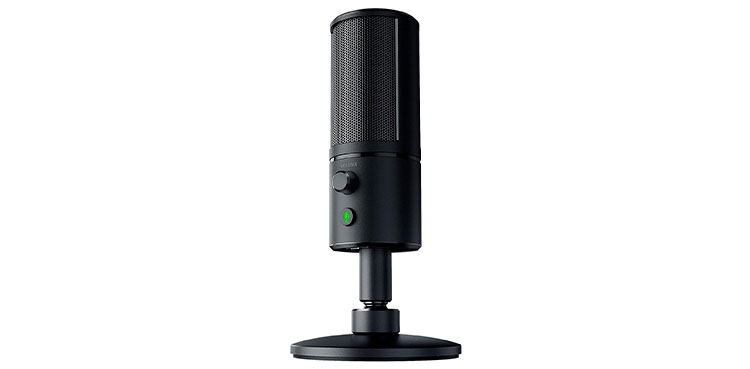 Pros
Affordable
Noise Cancellation
Great Sound Quality
Read Also: You can now Preorder the new Zeiss ZX1 full-frame Android Camera for $6,000
So Guys, that was a list of best streaming microphones you can get in the year 2020. Not only for streaming but also for podcasting and live events. If you liked the post, do share it in your social circle. Stay tuned with us for getting more related topics on a daily basis.
The author behind @maticstoday, working as a Digital Marketing Specialist in Codematics Inc. Writing tech-related stuff and delivering solid reviews is in his keen interest. In his free time, You will find Uzair playing video games & that's why most of the topics he writes are based on game-related stuff.