Best Black Friday Deals on Gaming PC Accessories
4 min read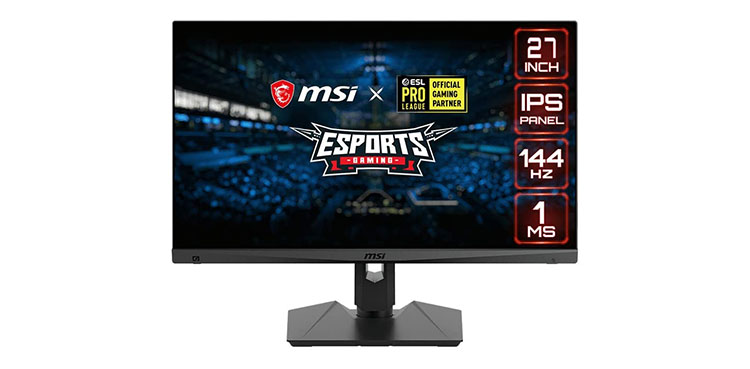 November always proved itself to be a great month especially for PC Enthusiasts who want to buy Gaming Accessories at discounted rates. Indirectly, I am talking about Black Friday, but directly talking about grabbing the best products/components from Black Friday Deals. Because there is a hell of a difference in spending ton of money on those accessories in normal days. While you can get the same on huge discounted rates from Black Friday.
So the ones who have some plans to upgrade their existing PC or want to build a new one. There is no good time than Black Friday to do so, check out their deals today and buy the product you want. Today, I have gathered a list of best Black Friday Deals for the category of best PC Gaming Products & Components. Each of them is available on Amazon for a limited time period. Without any time waste, let's move forward towards the detail of those products.
Read Also: Best Mid Tower PC Cases to Buy in 2020
Gaming PC Accessories
1: Keyboards
Corsair K100 RGB Optical-Mechanical Gaming Keyboard
If we talk about the best design, customization, quality, and reliability. There is no better option than Corsair K100 Gaming Keyboard. It is an RGB mechanical gaming keyboard that offers a 44 zone three-sided Light Edge. While by utilizing CORSAIR AXON Hyper-Processing Technology, that provides 4x faster throughput with native 4,000Hz hyper-polling and 4,000Hz key scanning. Moreover, Corsair claims the guaranty of 150 million keystrokes along with 4x faster keypresses than the other models. There is also an iCUE Wheel on the top right corner to control the in-game functionalities.
Other Gaming Keyboards on Amazon
2: Gaming Mouse
Logitech G502 Lightspeed Wireless Gaming Mouse
Logitech brand is on top among the world's best-selling Gaming PC Accessories (mice category). While getting G502 from Black Friday deals is a tremendous chance for Logitech fans. It is a wireless RGB Gaming Mouse that features, Hero 25K Sensor 1:1 Tracking, 400+ IPS, and 100 – 25,600 Max Dpi Sensitivity. If we talk about the battery power, there are no issues of battery life in G502, as you can charge it through power play wireless charging. Moreover, there are 11 customizable buttons and a hyper-fast scroll wheel as well as an ultra-fast wireless technology for pro-gamers in this mouse.
Other Gaming Mice on Amazon
3: Storage Devices
Western Digital SN750 1TB Internal Gaming SSD
Western Digital is a reputable American Brand famous for manufacturing storage-related products in the form of HDD & SSD. While the WD SN750 model is a 1TB internal gaming SSD (available up to 2TB). It has the capability to deliver ultra-fast performance to your machines for gaming as well as for other professional tasks. This SSD offers a read/write speed of 3430MB/s & 3000MB/s, interface is PCIe while the form factor is M.2 2280. The company packs the SSD with/without heatsink that is suitable especially for desktops. By enabling the game-mode feature in the software dashboard, you can get the peak performance of WD SN750.
Other Storage Devices on Amazon
4: Gaming Monitors
MSI 27″ RGB Gaming Monitor
MSI often manufactures PC Gaming Accessories up to the standards of Esports Gaming. It is a 27 inches RGB IPS Panel Monitor, that features 1 ms Response Time, Full HD 1920×1080 Resolution, and 144HZ Screen Refresh Rate. Other features include FreeSync compatibility and Non-Glare Super Narrow Bezel. Design-wise, it's beautiful looking and a quality product. The bottom stand offers several height adjustment options accordingly. Overall, this monitor provides everything that professional and hard-core gamers demand.
Other Gaming Monitors on Amazon
Read Also: Best Buy Gaming Chair For Year 2020
So that were some amazing Black Friday Deals regarding the best Gaming PC Accessories. Do share the post with others in your social and family circle. Leave feedback for our team in the comments section below. Stay tuned for getting more updates on a daily basis.
The author behind @maticstoday, working as a Digital Marketing Specialist in Codematics Inc. Writing tech-related stuff and delivering solid reviews is in his keen interest. In his free time, You will find Uzair playing video games & that's why most of the topics he writes are based on game-related stuff.