Google Translate App will Transcribe and Translate Conversations in Future
Google at an event on Tuesday revealed a very interesting feature that will let people use their phones to transcribe and translate a conversation in real-time that isn't spoken. Bryan Lin, an engineer on the Translate team said that this feature will be available for the Google Translate App in the future.
The feature is being tested in several languages at the moment on the Google Translate App. The languages include Spanish, German, and French. The feature will allow users to record audio in one language and have it converted in another in real-time. Lin also says that the computing of the feature will not take place on the people's devices but on Google's servers.
To clarify, the search giant, Google announced the tool in San Francisco at an Artificial Intelligence press event. The company also showed off other AI projects, including initiatives in tech, health and touch controls for fabrics.
How will Google Translate App Transcription work?
Google says that the feature will require an internet connection at launch. This means it will differ from the on-device and AI-based translation features present in Google Translate App today. The company says this is because real-time transcription into different languages is more complicated than simply translating written text from one language to another. Well, we don't doubt the reason. Because it is a really difficult task to transcribe data from one language to another.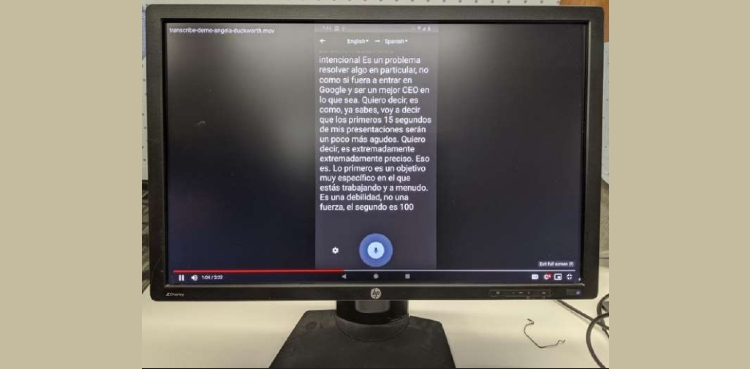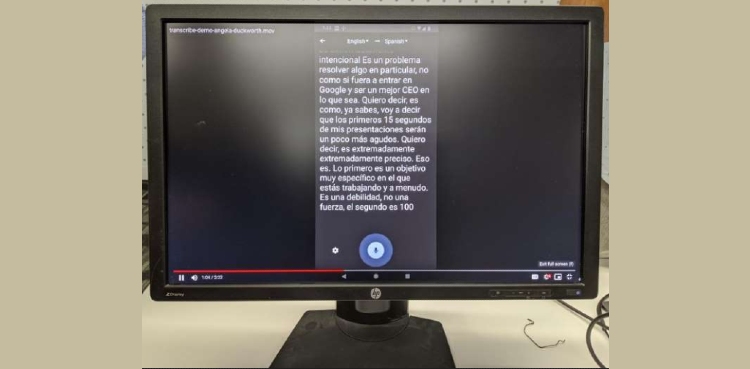 However, Google says that the feature won't work with audio files, at least at first. It will have to be live audio captured through a phone's microphone. In either case, Google says that you can always play recorded audio through a speaker and capture it in that way.
The transcription feature is continuously evaluating whole sentences as the audio is ongoing, Google says. It adds punctuation, corrects certain word choices depending on the context and tries to correct things like accents.
Google says that they are trying their best to give an accurate approximation of what's being said. Although, Google expects the fundamental AI models to improve significantly with time.
There's not a confirmed date for the launch of real-time transcription on the Google Translate App. However, the company says that it's arriving at some point " in the future".
Via: The Verge