Best Gaming Glasses You Can Buy This Year
3 min read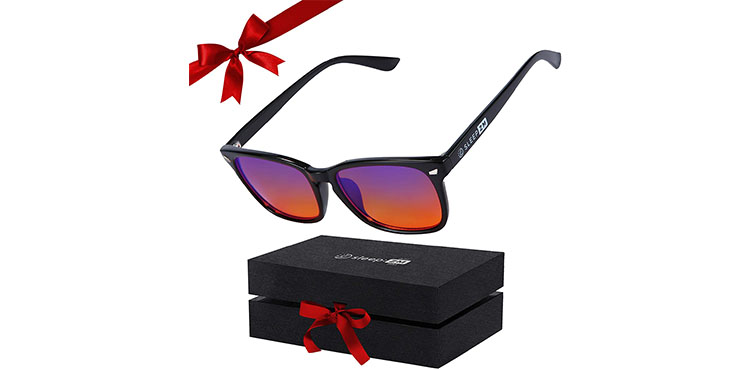 We often hear that spending an excessive amount of time playing video games may have a negative impact on your overall health especially your eyes. While in order to avoid these impacts, we have also noticed a clear increase in the use of gaming glasses during playing hours. So we can say that having the best gaming glasses along with your gaming setup has become a need of time.
Otherwise spending time more than recommended hours may damage your eyesight & mental health. Gaming Glasses basically are manufactured having some special features to balance blue-light, blur, and glare. In return, these features provide comfort to your eyes and let you play for some extra time. Today, I have shortlisted some best models of gaming glasses to review. Have a look at them,
Read Also: Bluetooth Sleep Headphones You Can Buy This Year
Best Gaming Glasses 2021
1: Gunnar Computer Glasses
Whether you are a gamer, normal computer user, or mobile user. Gunnar Glasses are well suited for you to protect against a number of light disorders. It provides 95% protection against blue light, increases contrast as well as improves focus.
Not only that, but it also provides comfort from eye strain and provides ease of viewing the digital displays. Which in return can contribute to productivity especially if you are doing some professional task on your computer or laptop.
Apart from that, talking about the design and build quality of these best computer glasses, completely fulfills the quality criteria and a beautiful looking design. The company also claims these glasses to be a recommended gadget by doctors.
Pros
Recommended by Doctors
95% Protection Against Blue Light
Reduces Eye Strain
Quality Build and Design
2: GLASSY Morrison Premium Blue Light Blocking Glasses
Glassy Morrison Premium Glasses earned a great reputation in the market as it offers multiple features like 100 % UV protection, blue light management, reduces eye strain, reduces fatigue, and reduces headache.
Moreover, the company has used a quality acetate frame, polycarbonate lens, and metal spring hinges in these glasses. The design looks eye-catchy and builds quality of these glasses speaks everything itself.
So if you are a frequent user of Tablets, Phones, Computers, Laptops, gaming monitors, and TV. You can get these glasses to make your spending hours more comfortable.
Pros
Quality Built Material
Anti-Eye-Strain
100% UV Protection
Anti-Reflective Coating
PolyCarbonate Lens
Blue Light Blocking
3: Sleep ZM Blue Light Blocking Gaming Glasses
Well, Sleep ZM Glasses are 99.9% efficient in blocking the blue light rays from entering your eyes. On the other end, most of the experts recommend ZM glasses to gaming guys and claim these glasses as the best choice for eSports Gaming.
Sleep ZM Glasses also features anti-fatigue filters, anti-eye-strain filters, eliminates migraine and headache. So such a number of features in a single glasses is no more than a gift especially for those who spend 8 to 9 hours in the office.
Now, if we talk about the design and built quality of these classes, it also up to the recommended level of standard. Glasses seem to be pretty eye-catchy and solid but light-weighted.
Pros
Best For Gaming
Best For Office Use
99.9% Efficient in Stopping Blue Light
Anti-Fatigue
Ant-Eye-Strain
Cons
Does not Fit on Every Shape/Face
Have a look at some other Gadgets Too
Best Drawing Tablet With Screen You Can Buy This Year
Read Also: Best Bass Bluetooth Speaker You Can Buy This Year
Best Standing Desk for Laptop You Can Buy in 2021
If you liked this post about the best gaming glasses, then do share it in your social circle with others. Stay connected with this platform to get more related updates regularly.
The author behind @maticstoday, working as a Digital Marketing Specialist in Codematics Inc. Writing tech-related stuff and delivering solid reviews is in his keen interest. In his free time, You will find Uzair playing video games & that's why most of the topics he writes are based on game-related stuff.