Microsoft Project xCloud – Play Xbox Games on Mobile
Future of gaming seems to be bright exactly the way it should be. Various companies are now coming ahead to bring gaming community under the single roof. They are trying to provide a platform where there is just gaming by removing barriers of competition. Similarly, Microsoft is also following the same strategy by launching its Project xCloud, which will allow gamers to play the Xbox One games on their smartphones or tablets.
Microsoft had given a hint about this project almost a year ago. While now they chose the month of October for its official testing. So far access to xCloud service is only for the limited number of countries along with a limited number of users and games.
Interested players from specific countries can take part in this public preview of Microsoft Project xCloud. But they need to fulfill a registration procedure before by providing details about their location, mobile device, and network. Requirements for participating in early testing of xCloud service are mentioned below.
You may like: Gaming Smartphones 2019 – Top 4 Beasts of Gaming.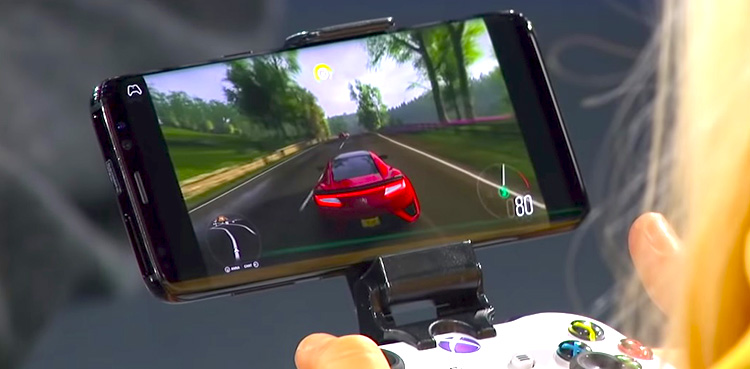 Criteria for Microsoft Project xCloud Preview:
| | |
| --- | --- |
| Countries | US, UK and Korea |
| Android Version | 6.0 or above |
| Bluetooth Version | 4.0 or above |
| Internet | Wifi or Mobile Network |
| Controller | Xbox One (Wireless) |
| Account | Microsoft |
| Games Included | Gears 5, Sea of Thieves, Halo 5: Guardians |
Read Also: Samsung PlayGalaxy Link – Stream Pc Games on Mobile
Microsoft stated that it will accommodate only a limited number of participants who will apply for the program. Because testing is on initial basis and it's unable to include all registered members. While after the proper launch they will add more countries and games into the list.
Keep in mind that Korean gamers with SK Telecom carrier will be prioritized more during the selection process for xCloud Preview. For the residents of US and UK, network carrier does not matter, they will receive invitation accordingly if selected.
So, I would say that streaming console games on mobile will double up the taste of having smartphones with a bigger screen and high-end specs. You will experience similar graphics, smoothness, and gameplay on a smartphone anywhere anytime. Before Microsoft xCloud Project we have seen Samsung PlayGalaxy link app introduced this service of streaming PC Games on mobile. Google is also improving its services for gamers in many aspects. Well, this phase of development in technology will bring the gaming community to a more advanced level and industry will gain more outcome from these sort of implementations.
Here is a video trailer of Microsoft Project xCloud.
Read Also: Tencent Emulator settings for PUBG Mobile – Fix Lag