Pakistan Stock Exchange ruled by Bulls as Market closes at 41,385 Points
2 min read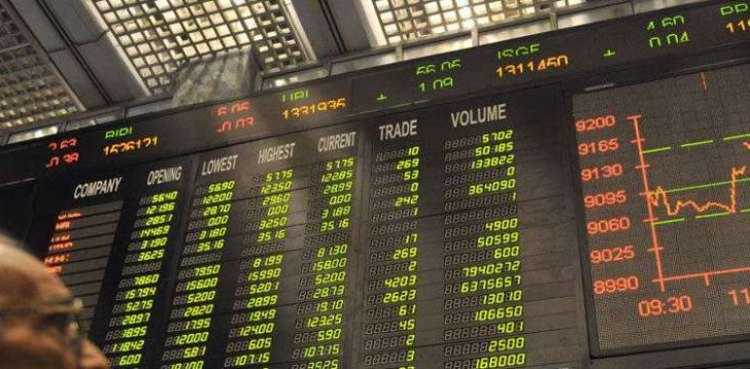 Pakistan Stock Exchange (PSX) breaks a 15-year long volume record as Bulls ruled the PSX yesterday on Wednesday, 2 September 2020. Bulls dominated the Pakistan Stock market as the benchmark index, KSE-100 went up by 458 points or 1.1% to close at 41,385 level.
Read: Believe it or not! A Family in Karachi has Giraffes as Pets at Home
Yesterday, according to Arif Habib Ltd, the volume rose to 989 million shares which is a high of almost 15 years. Such a high gallop of shares was only seen before in April 2006. PSX broke the 15-year long record because out of the 989 million shares, 837 million shares were traded in the ready market and around 153 million shares are to be traded in the future. Apart from that the traded value of the shares stood at Rs.26 Billion in a single session.
Not only this, but the investors were extremely satisfied by looking at the strengthening of the Rupee and economic revival leading the market. According to Topline Securities, yesterday, the Pakistan Stock Exchange-traded in the positive zone throughout the day. Also, KSE-100 touched an intraday high of 555 points yesterday.
Furthermore, the Oil Marketing Companies (OMC's) sector remained in the spotlight for higher Pakistan oil sales in August. As a result, PSO and Hascol closed 3% and 7.5% higher respectively. In the All Shares index, 837 million shares were traded today. While 526 million shares were traded in KSE-100. Overall, shares of 369 companies were traded on the Pakistan Stock Exchange. However, at the end of the day, 246 stocks closed at a higher level, 110 declined, and 13 remain unchanged.
Also read: Overseas Pakistanis will soon get Digital Banking Facility – Zulfi Bukhari
Top Point Contributors to the Pakistan Stock Exchange
The sectors that majorly contributed to the Pakistan Stock Exchange index gains are given below;
Banks (89 points)
Fertilizers (81.19 points)
Oil and Gas Companies (49.16 points)
Cement Companies (35.37 points)

Via: ProPakistani
Ayesha Khan is a Content Writer and Digital Marketer at Codematics Inc. She has done her BS in Electronic Engineering. In her free time, you can find her cooking meals, reading books or watching Kdramas. Search for her articles under the hashtag #AKArticle on LinkedIn and Twitter.