Caution! Different Android Camera Apps Identified as Malware
This is not surprising at all-yet again Android camera apps from random developers are identified as malware. Please don't download these insignificant apps from Play Store just because they have millions of downloads and seem to be fun. Subsequently, the research team at CyberNews officially exposed the latest warning saying,
Camera apps with billions of downloads [that] are stealing user data and infecting them with malware.
However, the research team focused on the so-called "beauty cameras" that users use to enhance their picture's beauty before they're posted. Clearly. those drill filters that add comedy or beautify your photos are nothing but a spy to you. CyberNews warns," you're not expecting these apps to scrape and sell your data, plague you with nonstop, malicious ads, redirect you to phishing websites, or even spy on you."
Also read: Lenovo is coming with another Standalone VR Headset
Origin of These Android Camera Apps
Unluckily, no one was expecting this- but this is exactly what has happened. The CyberNews team researched the top "beauty camera" search results on Play Store. And luckily, they didn't have to dig deep. CyberNews says that Beauty Plus, the number-one app with 300M+ installs, "was identified as malware or spyware". Additionally, its developer alleged to be collecting data on servers back in China from where it was being sold. The data used here is 'your data', remember!
This is what usually happens, most of these apps originate from China. And, again we're not surprised at all that several apps link back to the same developer network. However, these common developer roots mean common code strategies and sets. More apps simply mean more downloads, more users, more data and more money.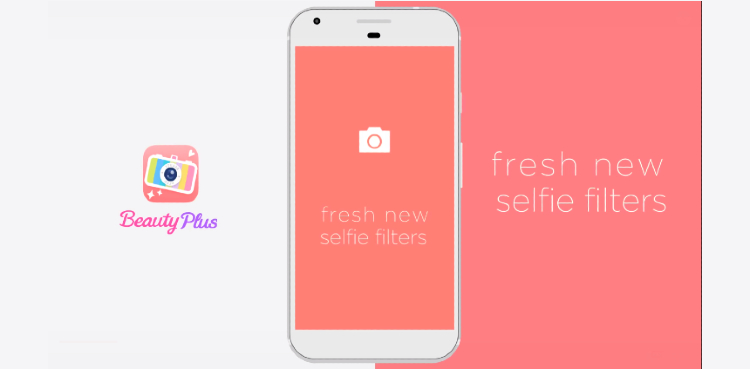 If still, you haven't understood the entire scenario of these free apps, with millions of downloads by now. Then, just have a look at the permissions being requested. That's the real problem. In particular, these apps will often ask access to your data, contacts, camera and even your phone. And, once you grant these permissions, you have left yourself open to these operators. In short, it means your device is connected to them.
Other than illegal ads, apps can target users with phishing messages with links to corrupt URLs. These URLs can plant malware, arrange the installs of further malware, and in extreme cases even access elements of your device as spyware.
CyberNews Investigations
On the other hand, CyberNews took a look at the top-30 search results and investigated each one of them deeply. By investigations, there is an app that turns on a camera without access permission from the user. Another app installs malware through its software. Last but not at least, an app was accused of "sending users illegal content, getting them to phishing sites, or collecting their pictures.
Also, The team investigates nearly 23 apps access device microphones, half of them access GPS location, and 29 access device cameras. 29 apps also access seek permission to read user data. Once the users grant these permissions, their data is under the operator's control.
Also read, Samsung's T7 Touch External SSD with Fingerprint Security
List of Malware Camera Apps
The full list of 30 malware Android camera apps are given below:
BeautyPlus – Easy Photo Editor & Selfie Camera
BeautyCam
Beauty Camera – Selfie Camera
Selfie Camera – Beauty Camera & Photo Editor
Beauty Camera Plus – Sweet Camera & Makeup Photo
Beauty Camera – Selfie Camera & Photo Editor
YouCam Perfect – Best Selfie Camera & Photo Editor
Sweet Snap – Beauty Selfie Camera & Face Filter
Sweet Selfie Snap – Sweet Camera & Beauty Cam Snap
Beauty Camera – Selfie Camera with Photo Editor
Beauty Camera – Best Selfie Camera & Photo Editor
B612 – Beauty & Filter Camera
Face Makeup Camera & Beauty Photo Makeup Editor
Sweet Selfie – Selfie Camera & Makeup Photo Editor
Selfie camera – Beauty Camera & Makeup camera
YouCam Perfect – Best Photo Editor & Selfie Camera
Beauty Camera Makeup Face Selfie, Photo Editor
Selfie Camera – Beauty Camera
Z Beauty Camera
HD Camera Selfie Beauty Camera
Candy Camera – selfie, beauty camera & photo editor
Makeup Camera-Selfie Beauty Filter Photo Editor
Beauty Selfie Plus – Sweet Camera Wonder HD Camera
Selfie Camera – Beauty Camera & AR Stickers
Pretty Makeup, Beauty Photo Editor & Selfie Camera
Beauty Camera
Bestie – Camera360 Beauty Cam
Photo Editor – Beauty Camera
Beauty Makeup, Selfie Camera Effects & Photo Editor
Selfie cam – Bestie Makeup Beauty Camera & Filters
Unquestionably, if any of these apps are installed on your smartphone, delete them right away. However, if you really want to still use camera apps, there are many apps still that can be trusted. Interestingly, CyberNews hints at Messenger, Snapchat, and Instagram as an example of these trusted apps. In conclusion, it is necessary to know what app you are downloading and what permissions are you granting them.
Sources: The Forbes