Xiaomi Youpin Reveals Line Friends Wireless Earbuds
Xiaomi Line Friends earbuds that are truly wireless have been launched under the Youpin crowdfunding platform. The wireless Bluetooth earbuds come from the stable of well-known celebrity brand Line Friends. Undoubtedly, these earbuds have received large patronage and several positive reviews as well.
Design of Xiaomi Line Friends Earbuds
In terms of design, the earbuds come in two appearance styles. These appearance styles are themed after the famous Brown Bear and Sally characters. The colors of the earbuds are very pleasing and attractive. Also, the storage box is so colorful that people might confuse it as a toy. The Line Friends earbuds look very similar to Redmi AirDots earbuds.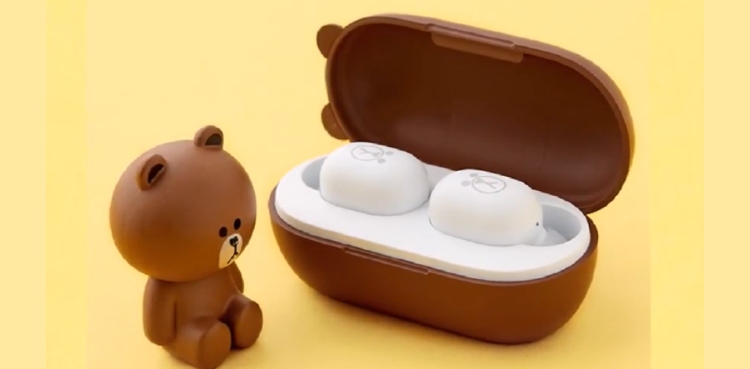 You may like: Xiaomi Folding Phone -Expected to Have 5 Cameras Setup
Xiaomi Line Friends earbuds come in white color only which is not as appealing as the storage box. Also, a caricature of the Brown Bear and Sally is made on each of the earbuds, depending upon the variant.
Specifications
Talking about the specifications, the Line Friends Bluetooth earbuds come with a Bluetooth 5.0 technology. This Bluetooth version is less vulnerable and more stable to interference from Wi-Fi and other Bluetooth signals than Bluetooth 4.0. The standby time of the earbuds is 6 days and each earphone provides 3.5 hours of playback time.
Like many other earbuds, the storage box of these earbuds has magnetic properties. Because of this property, the earbuds get stuck as soon as they are inserted in the storage box. Apart from this, the earbuds shut down automatically when inside the box and turn on when removed from the box.
Also read: Redmi has Launched Redmi Router AC2100 and Redmi XiaoAI Speaker
Moreover, these earbuds come with IP5X level water and dustproof protection. They also have a transmission range of 10m. Another awesome spec of the Line Friends earbuds is that they are lightweight, weighing just 4g.
Via: Gizmochina