Youtube will Now Stream Videos at 480p Quality by Default
2 min read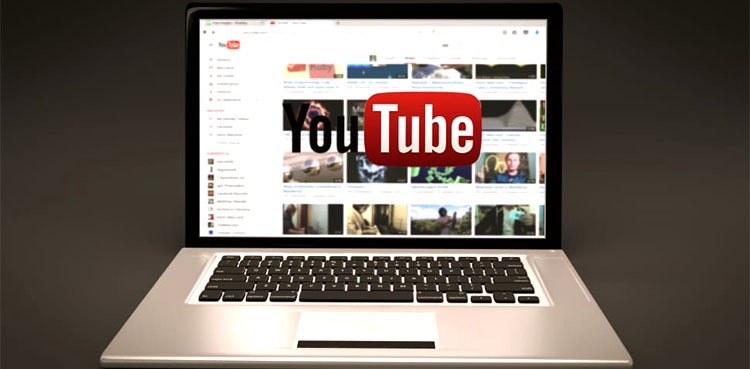 The world's famous Online Video Sharing Platform "Youtube" has decided to implement some new changes in the streaming quality of its videos. Which will now play every Youtube Video at "480p" or "Standard Definition" quality by default. Before that videos were capable of picking the most relevant video quality depending on the quality of internet people own. Like 720p, 1080p or 1440p.
But it's becoming a cause of heavy load over the network infrastructure. Especially after the Corona Outbreak, where people have quarantined themselves into houses for social distancing. They have increased their internet usage, online presence, and streaming activities, etc. Internet Providers are facing difficulties dealing with that sort of heavy usage for maintaining the quality of internet.
"We continue to work closely with governments and network operators around the globe to do our part to minimize stress on the system during this unprecedented situation."

Google to Bloomberg
Read Also: United States is allowing access to 16 Supercomputers for facing Coronavirus (COVID-19)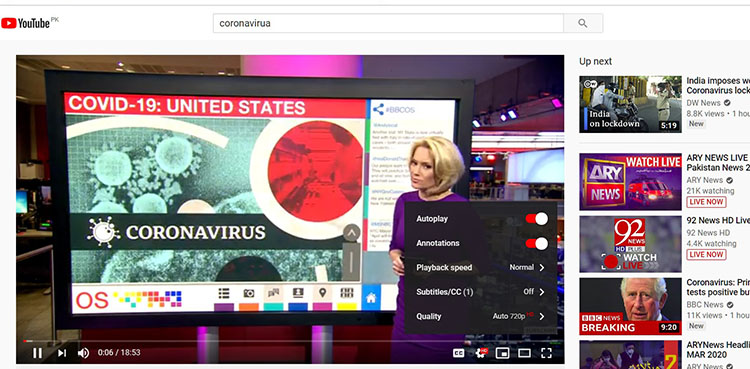 No more Youtube Videos in HD.?
I know most of the readers will be thinking of how they will watch Youtube Videos in High Definition now.? Let me clarify two things here, First of all, this implementation is only for 1 month. Secondly, it only relates to the Default Quality of videos. Means, after playing video, users can manually set the quality of videos at any setting they want.
Youtube has implemented the same in Europe & UK last week, while now it's extending this limitation to the whole world where people are using this platform. Moreover, youtube alone is not limiting the default quality of its videos. Some other streaming services including Netflix, Amazon Prime, Disney Plus, and Apple TV+ are also following the same strategy.
Right now, I am not experiencing any kind of change in the quality of Youtube Videos. Possibly it may take some time for proper implementation. We hope it will work well to ease the burden over network infrastructure. As well as, there will be good news soon to hear that we have overcome the COVID-19 successfully. Let me know your thoughts and feedback in the comment section below.
Read Also: GitHub Mobile App now Let's you View your Code Remotely
#StaySafe #StayHome
The author behind @maticstoday, working as a Digital Marketing Specialist in Codematics Inc. Writing tech-related stuff and delivering solid reviews is in his keen interest. In his free time, You will find Uzair playing video games & that's why most of the topics he writes are based on game-related stuff.