Samsung Rolls Out Blood Pressure Monitoring App for its Galaxy Smartwatch
Samsung has officially rolled out its Health Monitor app in South Korea which enables blood pressure monitoring for its Galaxy Watch Active 2 Smartwatch. The app released a little later than the scheduled time as Samsung reported that the app would be released in the first quarter of the year after approval from South Korea's Ministry of Food and Drug Safety in April. Presently, the blood pressure monitoring app is only available in the manufacturer's home country i.e South Korea. But whatever you may say, this app adds another achievement in health and fitness tracking list.
So now the question arises that how to use the smartwatch? The answer is simple. The Galaxy Active 2 Smartwatch wearers need to first calibrate the watch by using a traditional cuff to measure the blood pressure. Once it's done, the smartwatch uses the relationship between the cuff measurement and the heartbeat waves for measuring the blood pressure.
Read: World's Largest Android Tablet having 98 Inches Screen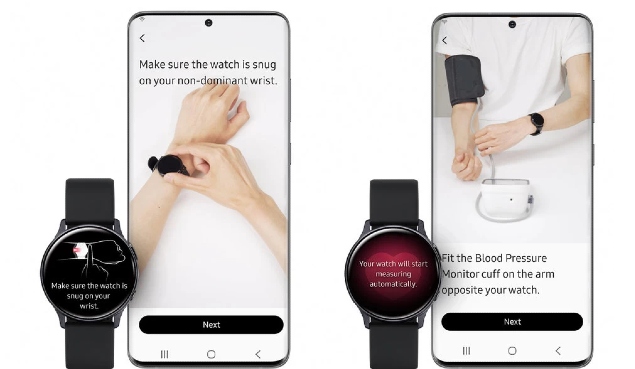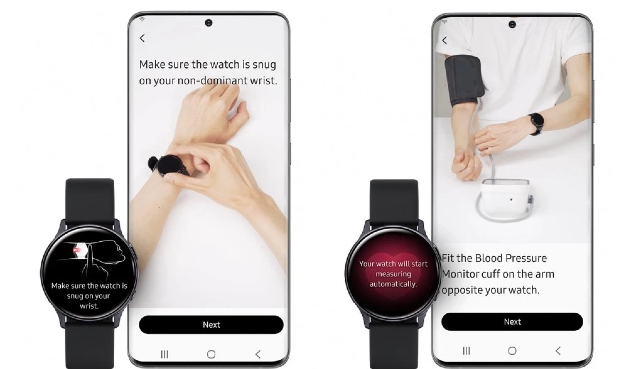 Samsung says, however, that in order for the measurement to remain accurate, the calibration should be done every month. Also, this blood pressure measurement is not recommended as a means to self-diagnose conditions or change any prescribed medication. But still, this smartwatch health monitoring app by Samsung helps a lot in order to keep a track of the blood pressure.
Samsung to bring ECG Monitoring Feature in its Smartwatch App too
Apart from just keeping a track of the blood pressure, Samsung is also into some other advanced works. Well, Samsung says that the app will also support the ECG heart monitoring feature in the future. The ECG feature will come to the app in the third quarter of the year. The same feature was brought to the Apple Watch Series 4 in 2018. But however, Apple hasn't brought a blood pressure monitoring feature in its smartwatches.
Talking about when the blood pressure monitoring app in Galaxy smartwatches will be available outside South Korea. Nothing has been announced as yet. It will only be available if Samsung gets an approval from the local regulatory bodies.
Via: The Verge