Oppo Filed Patents for a Foldable Phone Like Moto Razr
It's been 2 years when we saw a real foldable phone for the first time in the markets. Yup, that was Royole Flexpai (Smartphone/Tablet) by a Chinese Startup Royale. After that, Huawei, Samsung, and Motorola also released its foldable model phones. While many of the other brands adopted the same concept of manufacturing foldable devices. Recently LetsGoDigital revealed that Oppo filed patents for its first foldable phone. According to experts, it has pretty much resemblance with Moto Razr & Galaxy Z Flip. Moreover, the company has also got approval for submitted patents from WIPO (World Intellectual Property Office).
Read Also: Why Apple is Using Cheap Battery Parts in iPhone 12.?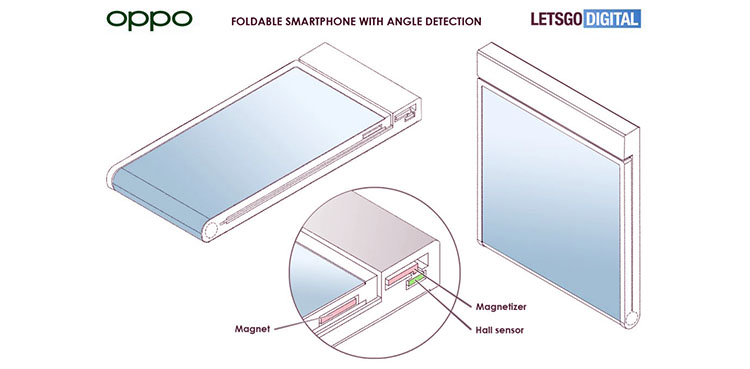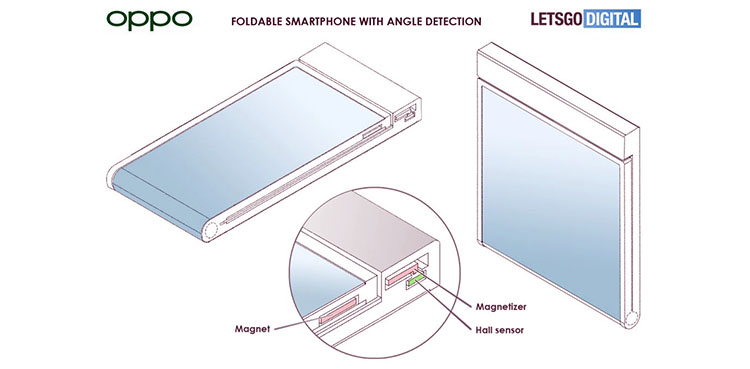 Oppo Foldable Phone
It was MWC 2019, where Oppo presented the concept of its Foldable Phone. While now in 2020, we may expect the arrival soon in markets. As I said earlier, it has a resemblance to Moto Razr & Galaxy Z Flip. But differ in unfolding procedure, because it folds outwards while unfolding.
Outwards unfolding keeps the overall display pretty accessible as the screen is on both the front and backside. So you will be able to use the phone even when it is folded. At the top there is the main camera with 3 lenses, this camera serves as both front (when folded) & rear. Oppo also includes a cylindrical hinge for folding.
Well, We exactly don't know about it, but this foldable device is expected to have an angle detection feature. This feature helps to adjust the UI in accordance with the angle or position of the phone. The company is using the Magnet & Hall Sensor to enable this feature. Click here to Know about this Sensor.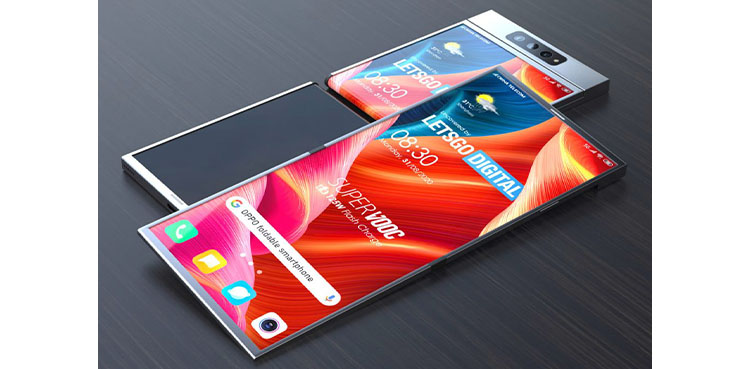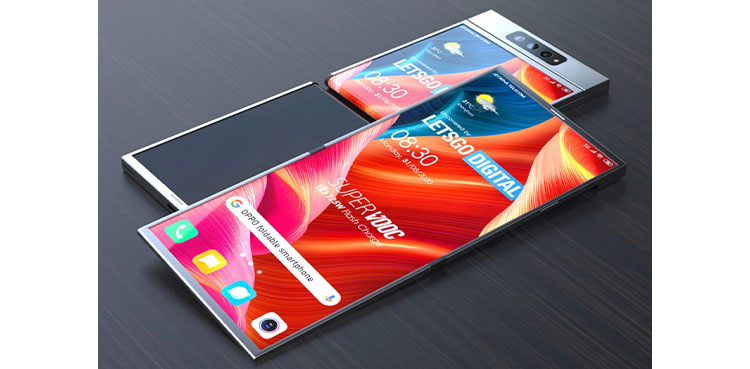 The screen to body ratio on the sides in a folding position seems to be very minimal. While from the bottom & top it has some gap on top probably for positioning the front camera. Similarly, when unfolded its presents a premium screen with minimal edges from all the sides.
Other than that, the Oppo Foldable Phone will have a fingerprint sensor, an iris scanner, and USB-C support. The rest of the other specifications will be share after the Official revealing. Do share your thoughts with us regarding this arrival. You can comment in the section below the post.
Note: I share the views based on Pre-Collected information, the Final Product may or may not have changes in it.