Activision expands COD: Warzone Lobby from 150 to 200 Players
A tremendous game title released this March now has crossed the figure of 60 million downloads. This Battle Royale Game has pretty much turned the gamers, streamers, and others towards its unique gameplay. I am exactly talking about the Call of Duty: Warzone having a large lobby of 150 players to battle against each other in squad mode.
While now Activision has decided to expand the lobby slots up to 200 players. Although, this expansion is for a limited time period, but is more than enough to enjoy the intense battle with 199 others on the field. Activision has chosen the Verdansk map to crowd the environment. Moreover, the update will start rolling out at 2 AM ET today (30-June-2020).
Gamers must have some space free for this update which may go around 22-30 GB for Free Warzone Players. While may go around 22-36 GB for those having a full version of COD: Modern Warfare. Console users will need to aside almost 3.5 GB storage for the update. After the complete installation of the update, there will be automatic adjustments in storage.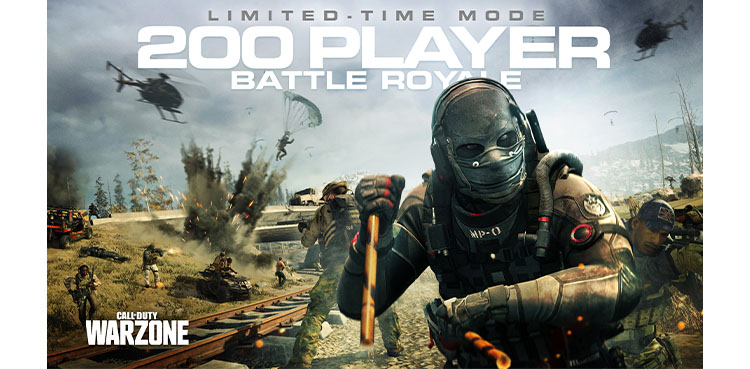 Read Also: How to Download & Install COD: Warzone on PC for free
Please Note That: Warzone lobby expansion relates to Season 4 Update as its part. That includes supply crates on discounted prices, new Sniper Rifles, Scopes and the Rytec AMR, etc along with many other new items. Activision has also added some new modes and items for full Call of Duty: Modern Warfare, like a new Multiplayer Map, Cherish Park, and old COD Mode: Team Defender.
Activision Department no doubt is busy a lot in proving them different from others. They are continuously offering users new modes, features, and other stuff in Call of Duty game. So wait and watch for the final turn and note that this overall update will need some days to fully roll out in the form of Season 4.
Stay in touch with Maticstoday & share your valuable feedback with us regarding COD: Warzone lobby expansion. If you liked the post then don't forget to click the share button. Let other Warzone fans know about this update in your Social Circle.
Read Also: Tencent Emulator settings for PUBG Mobile – Fix Lag