Vivo teases iQOO Z1x with a 120 Hz Display and Liquid Cooling + Graphite Heat Sink
Well, it seems to be that the Vivo company is teasing one after another key specification of the iQOO Z1x from the past few days. In the past some days, they've shown that the smartphone is powered with Snapdragon 765G. Also, it'll sport 5G connectivity which means that the latest Vivo iQOO Z1x can also be a gaming ready smartphone.
You may like: UV Sanitizers for Your Mobile Phone are Coming Soon
In recent days, the company has posted another key feature of the smartphone. The feature is that the smartphone will have liquid cooling technology. Also, the heat will be reduced towards the screen with a graphite heat sink. This means that the heat flow from the processor will not be transmitted towards the screen. Moreover, the liquid cooling feature has two basic advantages. One is that the processor will be distributed evenly and more quickly. And second that the display will not get heated while playing games.
The issue of the screen to get heated is a very big issue in the smartphones that don't have this feature. This liquid cooling feature indeed will add great value to the smartphone as many people have an issue of their smartphones to get heated up.
Expected Specs of Vivo iQOO Z1x
The expected specs of Vivo iQOO Z1x are given below:
120Hz display
Snapdragon 765G Processor
Front Camera punch hole
Three rear cameras
Liquid Cooling
Graphite Sheet cooling
5G connectivity
5000mAh battery
33W Fast charging
Blue and White Colored sets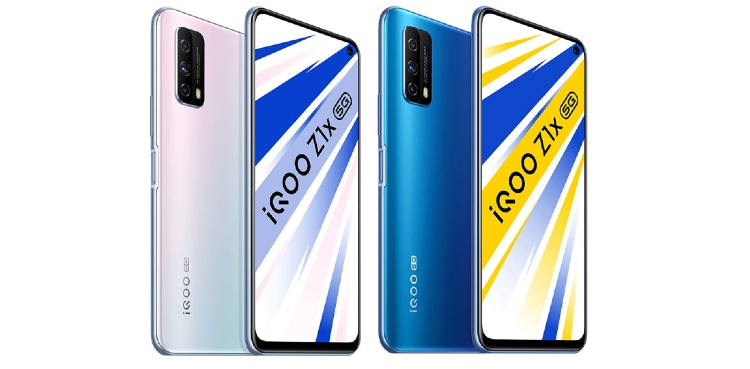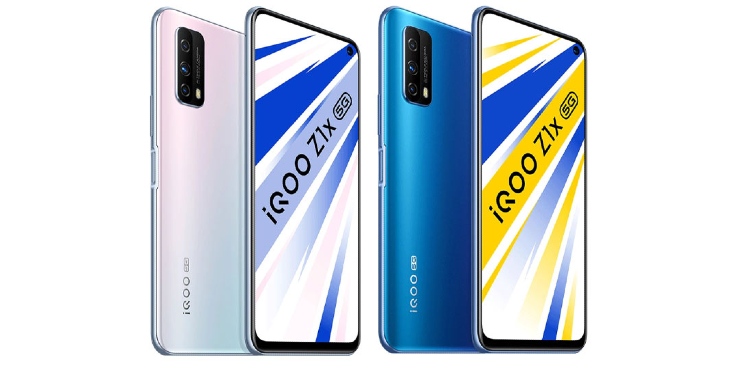 Rumors say that the Vivo iQOO Z1x will feature a 6.57-inch FHD+ display. As confirmed by the company, the refresh rate of the smartphone will be 120Hz. According to a leaked report, the smartphone will probably feature a 48MP main camera sensor. While there is no detail about the other cameras of the smartphone. The smartphone will be powered with a 5000mAh battery.
Also read: OnePlus Reveals Its Latest Affordable Phone "OnePlus Nord"
The smartphone will be available in different 6/8GB RAM versions. The internal memory of the smartphone will be up to 256GB. Also, the expected size of the smartphone will be 164.2 x 76.5 x 9.06 mm. This smartphone will be, however, slightly larger in size than the Vivo iQOO Z1.
To conclude, this smartphone will be a really great one. One reason majorly is that it has the liquid cooling feature and the second is that it has a pretty good processor. The Vivo smartphone is expected to release in China on July 9th. Also, the price of the smartphone is not revealed by the company. But still, it is likely to cost around $280.
Via: TechnoSports